3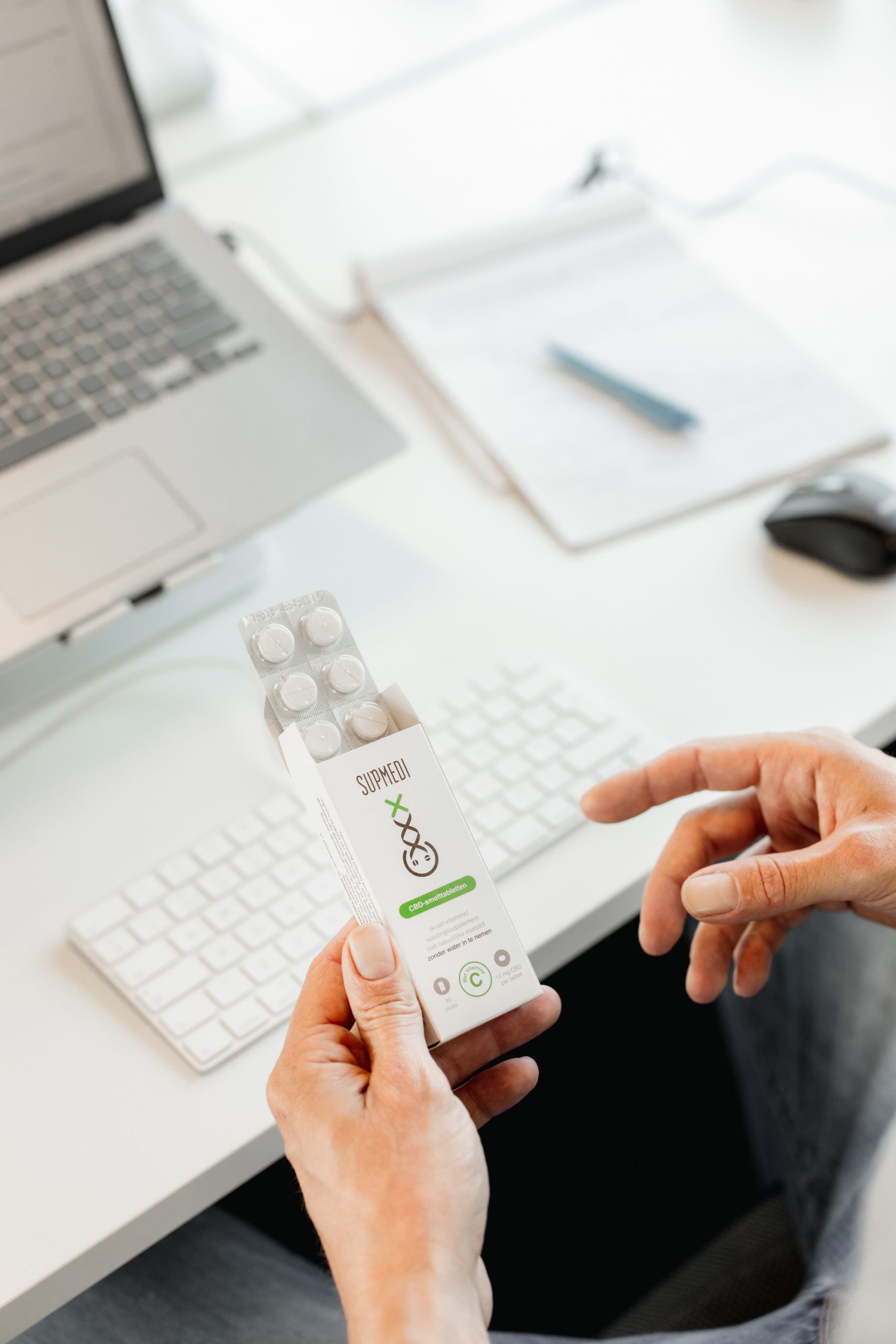 CBD At The Office?
10 August 2020
Cannabidiol (CBD) is becoming increasingly popular in all layers of society. Even (top) athletes grab CBD to help their body recover faster after strenuous activities. In addition, CBD helps against epilepsy, stress, pain and sleep problems. All these characteristics have resulted in the use of CBD at the office. Does CBD help to increase your productivity and does it combat tiredness? We'll review the important information for you. Here at SupMedi, we have a great variety of products that are perfectly suited for using CBD at the office, including CBD tablets, CBD oil, Nutritional CBD Products, and CBD Skincare products.
CBD Against Anxiety
Fear is a bad advisor. Anxiety disorders can stand in the way of a normal life and can even seriously influence somebody's health. A bad health usually involves a downturn in productivity. CBD is frequently used to combat (work related) anxiety disorders. Giving a presentation is impossible for a lot of people with an anxiety disorder. Further research has shown that CBD supplements can help a person with such a disorder, with delivering a performance. Without fear!
CBD Against The Energy Dip
We all know it: the afternoon energy dip. The moment when the brain explodes and you stop being productive. CBD can help to prevent this by boosting the endocannabinoid system. This results in a very clear train of thoughts and of course a stable productivity. Do you want to work better by using CBD against anxiety? Then practical CBD supplements such as CBD Tablets or CBD Gummies are a natural, smart solution without unpleasant side effects.
CBD Can Help To Improve Sleep
Sleep deprivation is one of the biggest causes of the negative effect on our productivity. Very recent research has shown that no less than one in four Dutch people is affected by sleep deprivation. Having said that: it's still not clear how CBD influences our sleep. Some people claim that CBD make them sleepy right away, while others report that CBD makes them active. Nevertheless, most studies show that if you use CBD regularly, the 'quality' of sleep and the sleep patterns improve. Logically, well-rested people work better. Is it worth a try?
CBD To Relieve Pain
Work-related pain is a big productivity barrier. Almost everyone is affected by this. You can think of back pain among workers and neck pain among office personnel. Every place where people work is full of dangers. A lot of people combat their pain with CBD supplements. And without pain it's easier to focus on your work, of course.
CBD Against Nicotine Addiction
In one of the many researches into CBD, it was concluded that CBD can stop the hunger for nicotine. Moreover, the researchers of the University of Montreal (Canada), reported the use of CBD against drug addiction. And of course, it's unnecessary to state here that when employees take less smoke breaks, they have more time to do their job. Besides this, when you quit smoking, the chance of sick leave is reduced on the long term.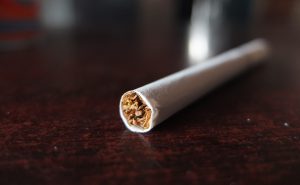 CBD Against Stress
Almost everybody knows that when you have feelings of stress on a daily basis, it can really harm your overall health. CBD has been mentioned a lot as our saviour. CBD is supposed to work preventively against chronical disorders that derive from long-term stress and hypertension. And who isn't getting sick – you get the point – is worth more as employee.
What Are You Waiting For?
After reading all the information above, you're probably wondering why there's no CBD in the top drawer of your desk. CBD can do a lot for your health and productivity, so what are you waiting for? A little reductive. Please note: CBD is not a medicinal product. In addition, the ideal dosage (and the effects) is different for every person. So, when you would like to use CBD on the job, it's recommendable to discuss this with your boss. In addition, you can safely promise that you will not get high from CBD, even if it is a hemp product. Better still: let the boss read this blog, and CBD at the office could soon be the New Normal for you.
And now, back to work!
T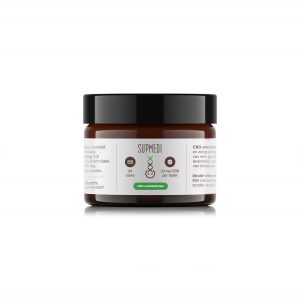 CBD Tablets
720 mg CBD