3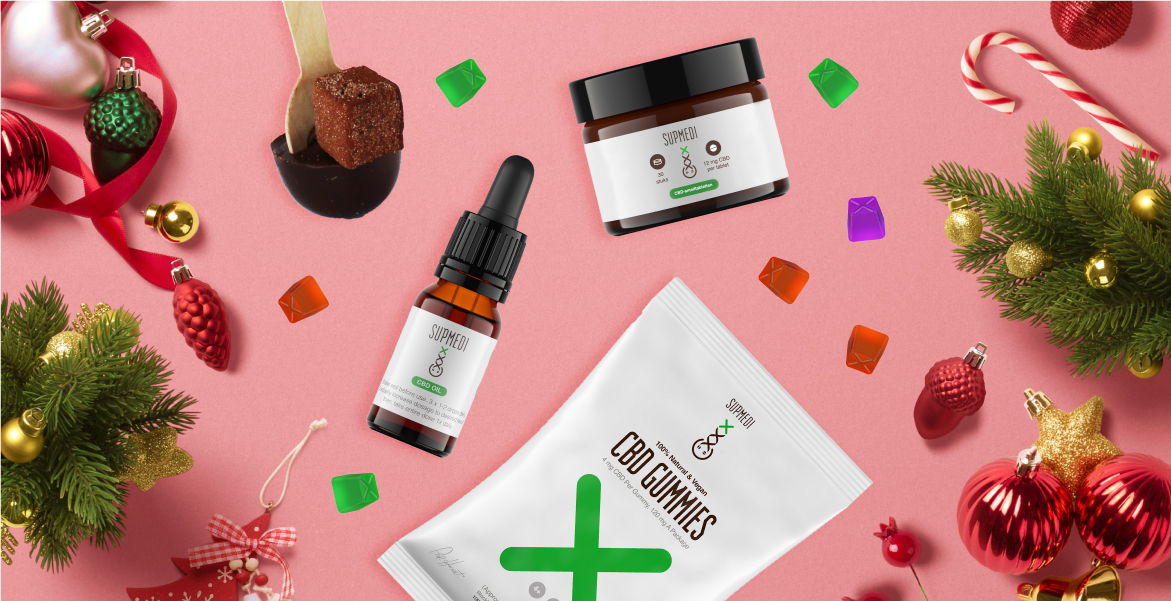 The Perfect CBD Oil Gift
19 November 2021
Finding someone you love that one perfect gift can be tricky business. Some people just seem to have everything already, and yet, you still want to surprise them with something that makes them genuinely happy. Imagine watching your true love, your mom or dad, or your best friend open your present with a big smile on their face… If that makes you wonder what on earth to buy that one special person to give them something truly unique, then why not surprise them with a CBD Oil gift?
A CBD Oil Gift With Health Benefits
Most of us have heard or read about CBD Oil and the many benefits that hemp supplements can offer. CBD Oil can help relieve a huge range of symptoms and conditions, including sleeping problems, depression, and chronic pain, as well as being a great basis for natural skincare, to name but a few examples.
CBD works together with our endocannabinoid system (ECS), which ensures that all the processes in the body run in smooth synchronicity. This explains how CBD is able to influence important processes such as sleeping patterns, the immune system, and our emotions. That makes for a whole lot of reasons to consider CBD Oil as a gift, as it seems to have something to offer for anyone, including your loved ones!
Here's a brief thought experiment for you: close your eyes for a second and visualize your sweetheart, family member, or close friend opening that CBD Oil gift you bought them. Perhaps that special someone is having trouble sleeping, or suffering from a bad back. Maybe they're dealing with arthritis, or perhaps some situation at work is causing them stress. Or is this a real sporty type who can use a little help to relieve strained muscles? No matter what, the moment they've unwrapped your CBD gift and drip those first drops of oil under their tongue, they'll start to notice the effects soon enough. Can you imagine those grateful faces yet?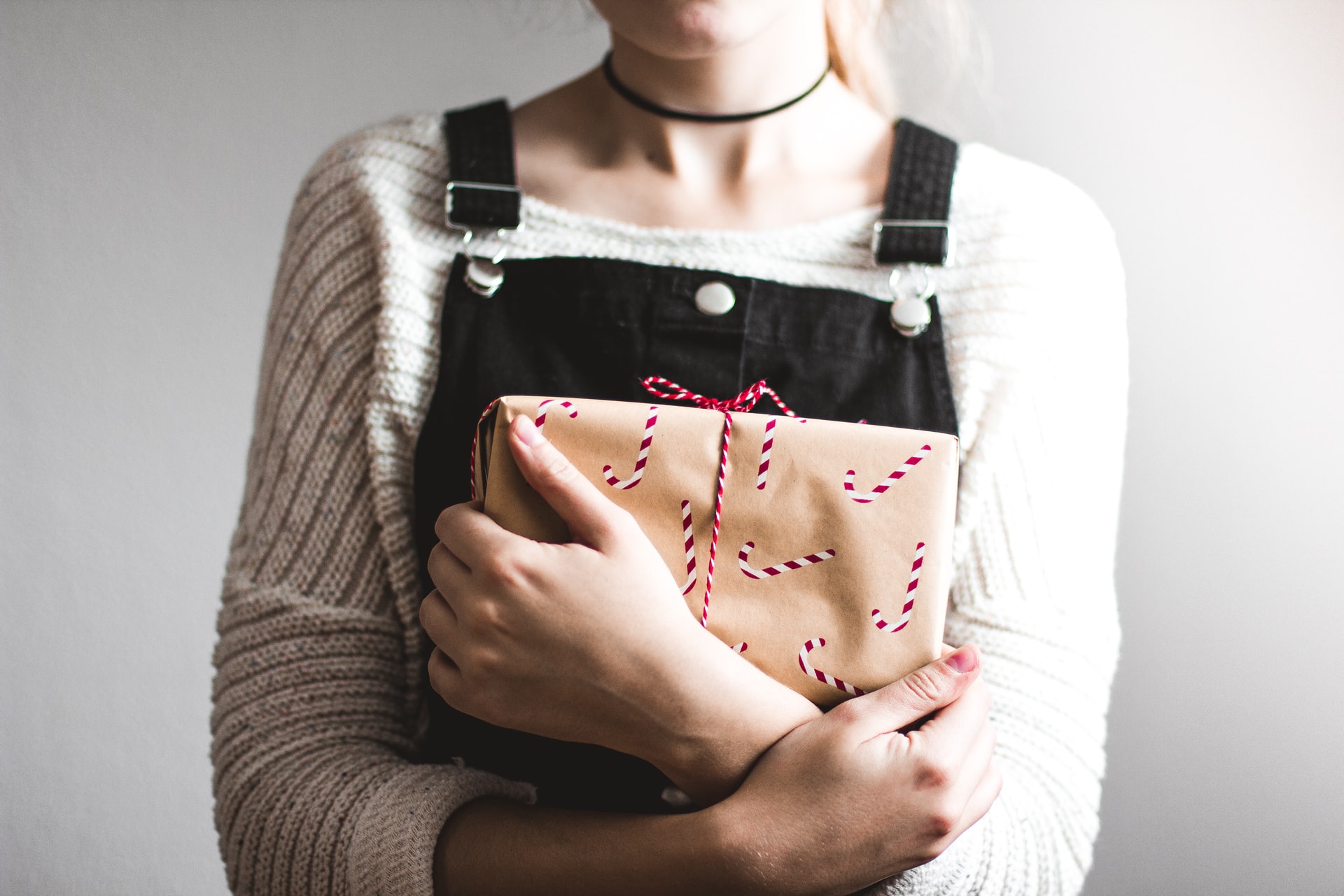 How Do You Find The Perfect CBD Oil Gift?
There are many different CBD products to choose from. Here, you'll find all our favourite CBD products alongside our oil to help you pick that perfect gift.
Oil Supplements
Oil is at the heart of our CBD supplements range, but even our oils alone leave you plenty of great gifts to choose from.
CBD Oil
CBD Oil is best used by placing a few drops under your tongue, although you can also mix it into a drink or simply swallow the oil. Our product range comprises two variants: Full Spectrum 5% CBD Oil and 10% CBD Oil. Both come in glass bottles with a handy drip pipette inside the lid. That facilitates easy dosing to ensure you always take the right dose to match the symptoms.
Our Full Spectrum CBD Oil contains all the different cannabinoids that hemp plants naturally produce. Scientists ascribe many positive health effects to isolated cannabinoids. However, these cannabinoids can further increase their potential by working together. Cannabis compounds are expected to be even more effective when taken together than if used on their own: the whole is more than the sum of its part. We call this phenomenon the entourage effect. Incidentally, there is one cannabinoid you will not encounter in the CBD Oil gift you choose. That one exception is THC, the cannabis ingredient with psychotropic effects. This ensures that you stay perfectly sober while you enjoy the many benefits of CBD and more.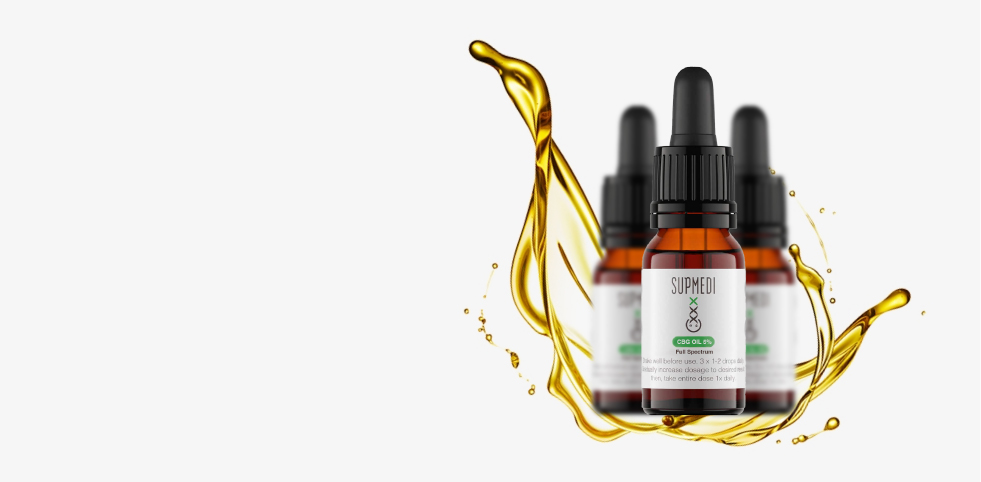 CBG Oil
In addition to CBD Oil, we also have CBG Oil! The cannabinoid called CBG (cannabigerol) is the biological precursor plants use to produce CBD. Just like its CBD counterpart, our Full Spectrum CBG Oil offers a great deal of potential health benefits; and as applies to CBD supplements, CBG Oil will not make you high either.
CBG is capable of further increasing the positive effects of CBD by its powerful entourage effect. CBG Oil has anti-inflammatory potential and promising antibacterial capacity to help counter infection.
Like CBD Oil, CBG Oil can help you relax and improve your quality of sleep. If you know someone who just went through stressful times, then  bottle of Full Spectrum CBG Oil could be an even better gift than its CBD alternative!
CBD Drinks & Nutrition
We also have plenty of gift options for gourmet friends with refined taste.
CBD Coffee
Any true coffee lover will appreciate our delicious CBD infused coffee beans even more than our oil. CBD Coffee comes in two great original flavours, and by infusing CBD into our masterfully roasted, sustainable harvest coffee beans, you can combine all the benefits of our premium CBD Oil in one great gourmet gift!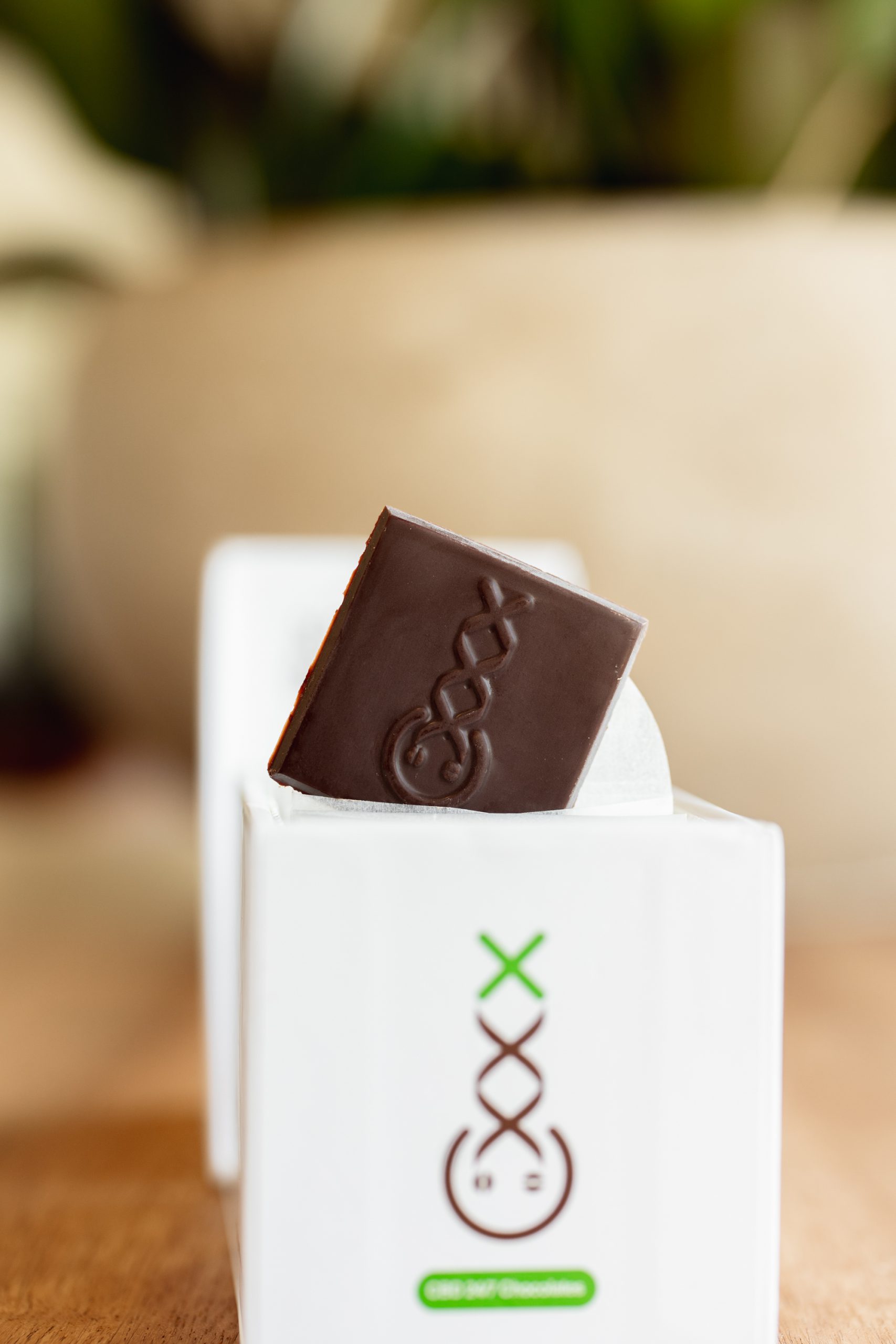 CBD Hot Chocolate Spoon
Another wonderful hot beverage with all the goodness of our oil: try giving our CBD Hot Chocolate Spoon as a special gift! A CBD Hot Chocolate Spoon is a piece of cannabidiol-enriched chocolate on a spoon, ready to dunk into a nice cup of hot milk. Just give it a good stir and there you go: you have a steaming cup of hot coco complete with CBD benefits waiting for you. Sure to please any chocolate lover, these wonderful CBD Oil alternatives turn a natural supplement into a healthy moment to savour and enjoy.
CBD 24/7 Chocolate Thins
If you're looking to surprise a dedicated chocolate aficionado, though, you could also opt for our CBD 24/7 Chocolate Thins instead. This is sure to surprise even the most spoiled of chocolate lovers, because instead of using oil, this CBD gift comes wrapped in exclusive 70% dark Virunga chocolate, sustainably harvested in the forests of Congo. That way, you'll treat not just that one special person, but a whole community of farmers and an entire rainforest to a great CBD Oil inspired gift!
CBD Oatmeal
Oatmeal is back, and it´s all the rage around breakfast tables all over the world. So who will you be cheering up with a healthy morning kickstarter?
Oatmeal is a wholegrain product, in which the individual cereals are rolled or crushed. Wholegrain cereals are healthy because they contain all their original fibre, vitamins, and minerals. Moreover, research has shown that oat fibre helps keep blood glucose levels in check. These fibres also promote gut health by contributing to beneficial gastrointestinal bacteria cultures.
Of course, CBD Oatmeal by SupMedi contains all the cannabidiol goodness of our CBD supplements. That means you'll be giving all the natural benefits of oatmeal as well as those of CBD Oil in a gift to support the health of those you hold dear.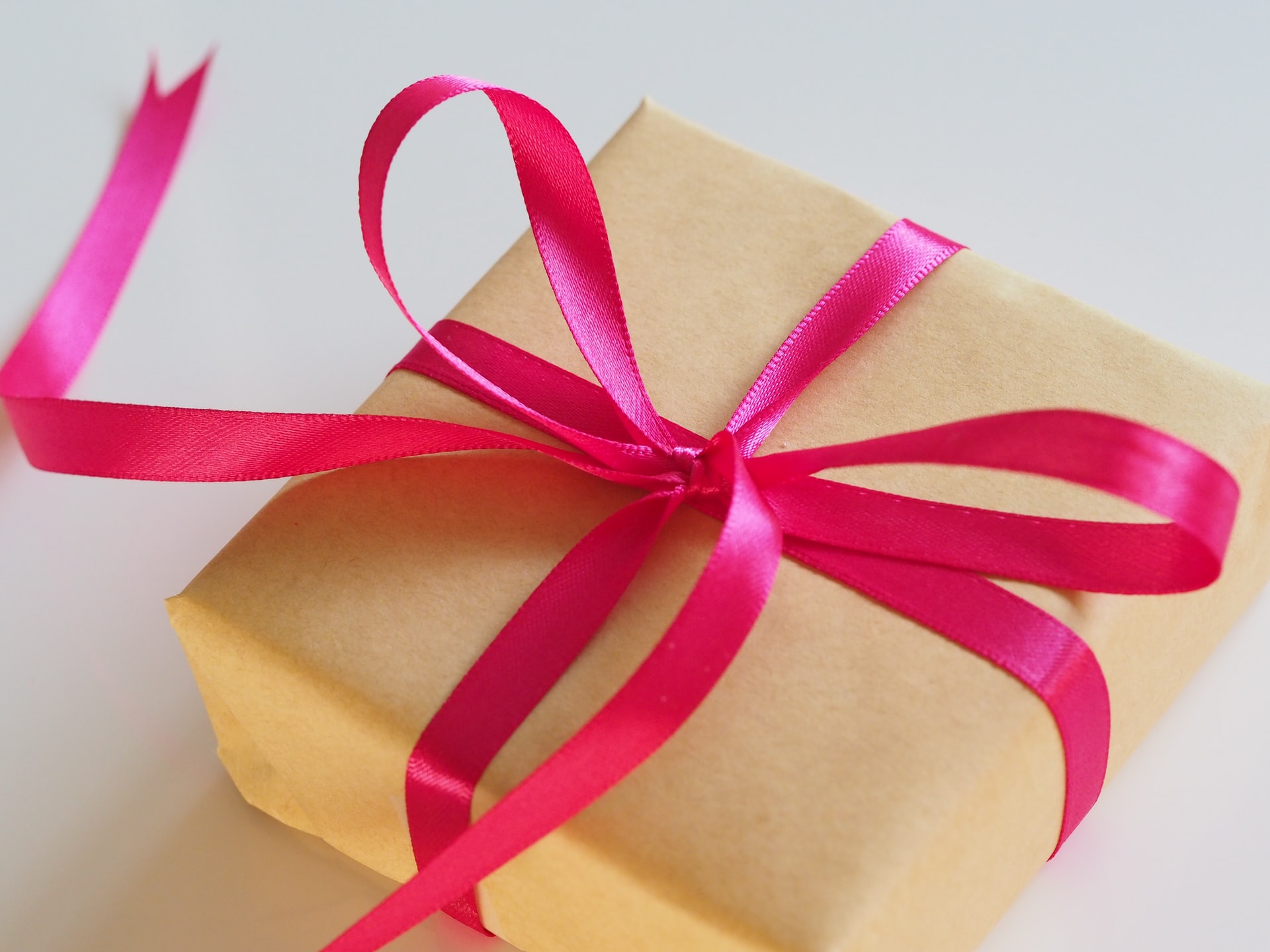 CBD Oil For Skincare
Treating someone to great beauty products is a loving personal gesture, so why not choose skincare gifts with CBD and natural oil for core ingredients?
CBD Argan Cream And CBD Argan Salve
For years, it has been considered good taste to buy someone high class beauty products as a special present. That's why you could decide to give someone special one of our CBD skincare presents based on CBD, vtamins and organic argan oil as a gift. Both our CBD Argan Cream and CBD Argan Salve can be used in case of scratches, bruises, and damaged or dry skin. The CBD Oil and other natural ingredients in our skincare range helps skin cells recover by themselves!
The main difference between salve and cream is their main ingredient: cream is mostly water-based while salve uses fatty substances for greater viscosity. That makes cream a product that is absorbed faster by the skin than salve. This can be a benefit when treating minor skin damage or dry spots with salve, which forms a thin protective layer while the CBD keeps working underneath.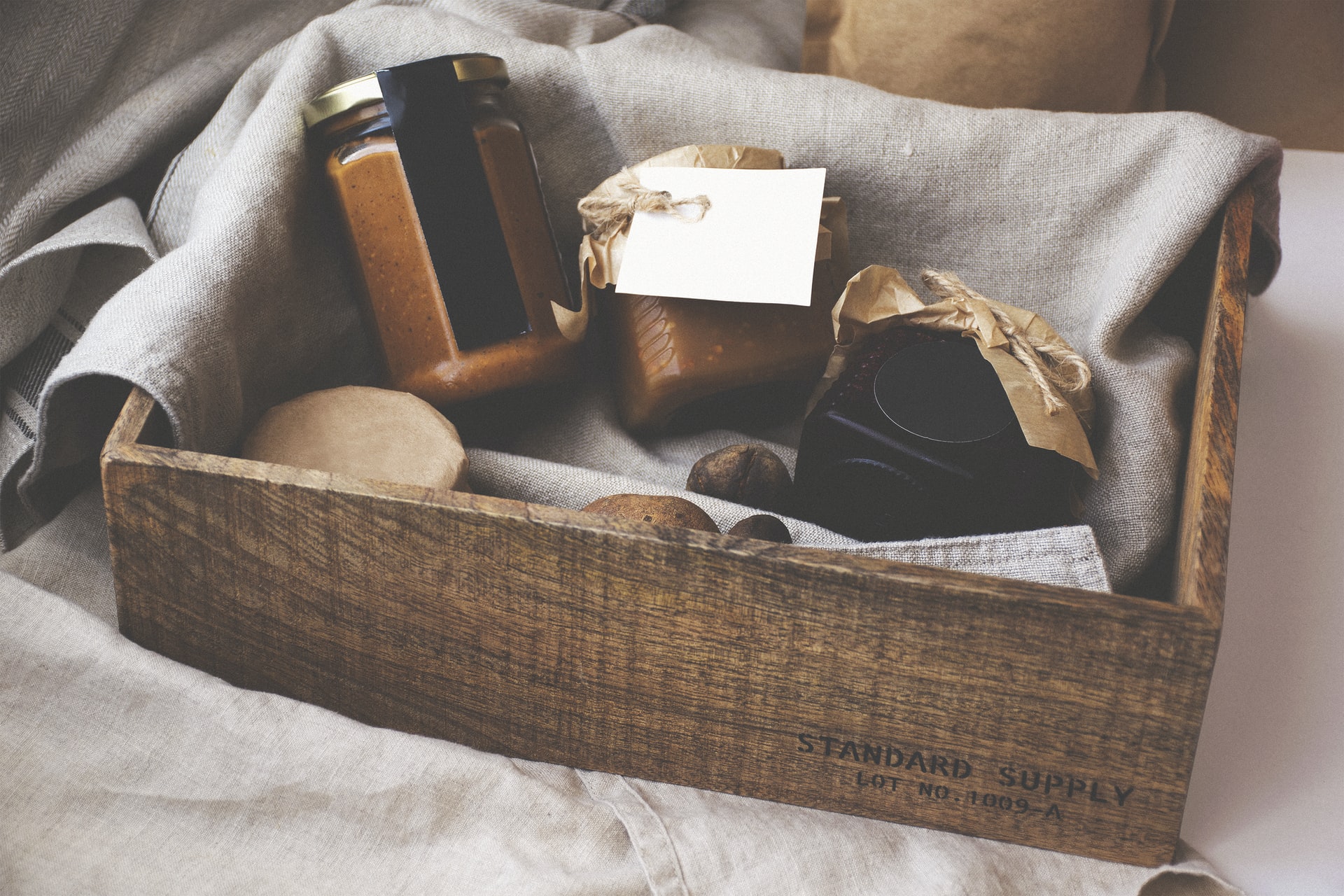 Create Your Own Personal CBD Oil Gift!
Of course, the very best presents come with a bit of personal thought and attention. Why not combine our CBD Hot Chocolate Spoon or CBD Coffee with a nice personalized mug, for instance?
If one of your family members has a real sweet tooth, then try combining a bottle of CBD or CBG Oil with CBD Gummies as a special gift. Put them in a nice gift box or classic sweets tin together and your bound to see those sweet teeth smile in delight!
Is  one of your friends completely health-oriented? Consider giving them CBD Oatmeal in a nicely decorated cereal bowl. If you really want to go to town, then why not combine a spa gift voucher with a jar of high quality CBD Argan Cream?
No you know: we have plenty of great original CBD Oil gift ideas to suit any taste and personality, just waiting for you to order from our web store. Just add them together in a nice little gift basket, add a ribbon, and your perfect present is sure to make a lasting and healthy impression!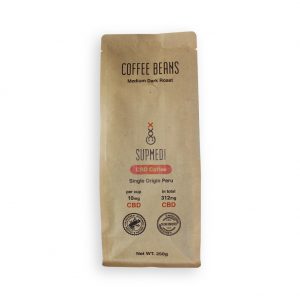 CBD Coffee Peru
312 mg CBD