3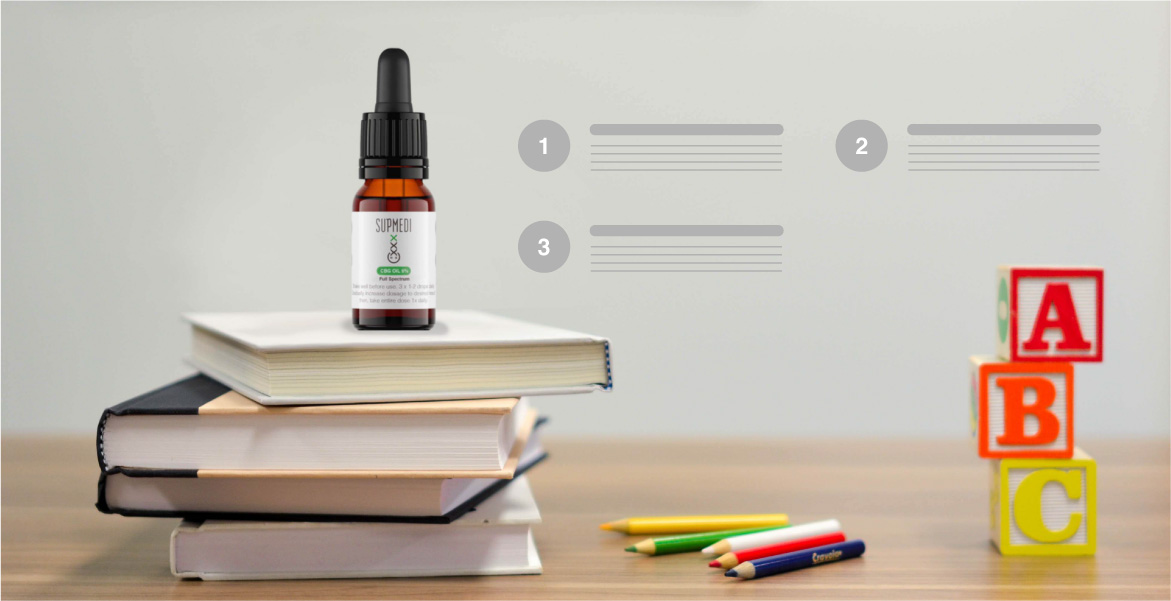 How To Use CBD Oil: Quick Instructions Guide
6 November 2021
CBD can be helpful in many different ways. People use CBD Oil to help them relax, to reduce stress and anxiety, and to help control pain, to name just a few examples. But what is the best way to use CBD Oil? Knowing how to use CBD Oil and other supplements is important, as is knowing when to do so and how many CBD drops, tablets, or gummies to take. We show you how to get the best results!
How Do You Use CBD Oil Products?
There are so many CBD products out there that you may lose track of your options. We give you a clear overview of our SupMedi CBD Oil and other supplements, along with instructions on how to use them.
CBD Oil
The best way to use our Full Spectrum CBD Oil is to place drops under your tongue. There, the mucous membranes of your mouth ensure easy absorption. Shake the bottle well before use. Put the desired number of drops under your tongue and wait for about 60 seconds. Then swallow the remaining oil. If you wish, you can use water to wash away the taste.
If you don't like the taste of CBD Oi, you can also add the drops to yoghurt or cereals, or put them in your coffee, tea, or other drinks. If you prefer to use CBD Oil at night, you could even opt for mixing it into your wine, cocktail, or mocktail! Remember, however, that it will take longer before the CBD takes effect this way, because it is not absorbed directly by the membranes in your mouth.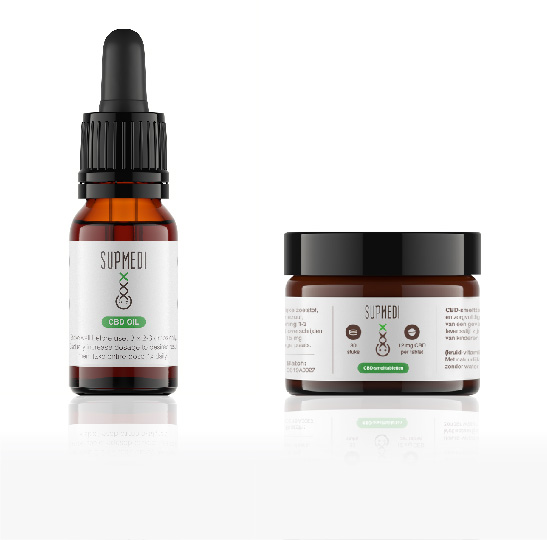 CBD Tablets
If you really dislike the taste of CBD, or you find it difficult to get the dosage right, then try our CBD Tablets instead! Each tablet is guaranteed to contain the exact same amount of CBD. They have a lovely orange taste and they're enriched with vitamin C. This addition increases saliva production and speeds up absorption of the CBD by the body.
CBD Nutrition & Drinks
We have a selection of the very best CBD Gummies, CBD Chocolate, CBD Oatmeal and CBD Coffee waiting for you to try! These supplements are all designed for easy oral use. They can be taken at different times of day to ensure lasting CBD effectiveness around the clock.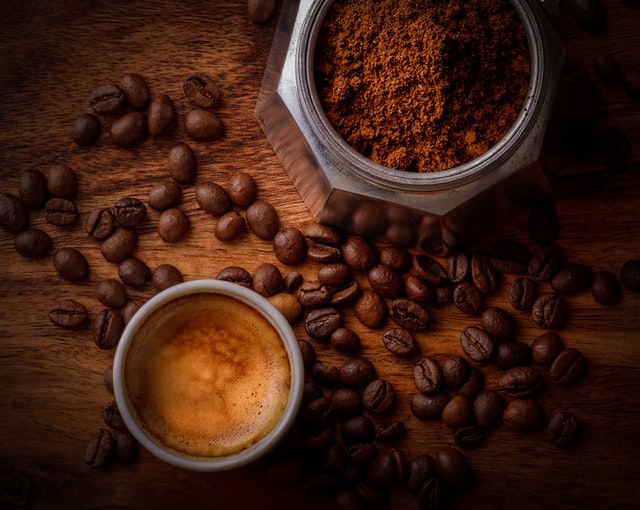 CBD Skincare
Our CBD Skincare range consists of products designed for topical use ion the skin surface. For deep nourishing skincare, try our CBD Argan Salve or CBD Argan Cream. They promote rapid skin recovery and moisturizing effects, as well as protecting the skin against free radicals. The anti-inflammatory properties of CBD make our skincare range perfectly suited for use against spots, blemishes, and acne.
Our CBD Salve contains added vitamin E to slow down ageing effects. Any scratches, bruises, and minor cuts can recover faster with CBD Salve, exactly where you need it. That makes it perfect skincare first aid, especially handy with children playing nearby!
CBD Argan Cream was designed especially to give facial skin the nourishing and naturally moisturizing care it deserves every day. The added vitamin A provides additional restorative effects, but always remember to also use a high SPF product for protection against the sun's UV rays. If you want, you can even learn how to use CBD Oil in your own favourite skincare products at home!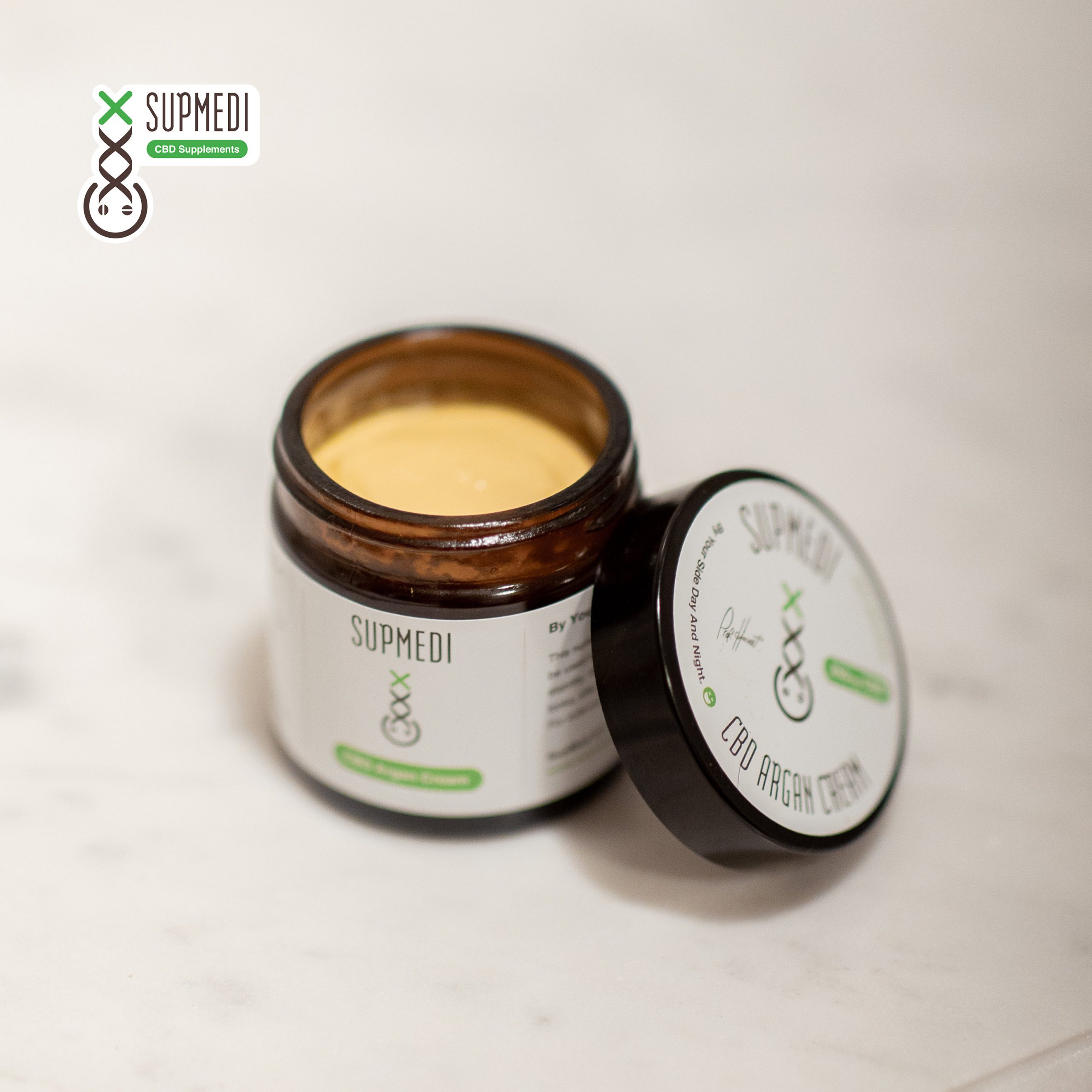 What Is The Best Time To Use CBD Oil?
Just as there is no universal optimal dose to suit everyone's needs, the best time to use CBD supplements differs for every situation, too. It is important to find out how to use CBD Oil at the best moment of day, as well as figuring out your optimal personal dose and the CBD product that best suits your taste and preferences.
The effects experienced after taking CBD are highly personal as well. Some people experience mildly activating effects after taking CBD, similar to those of a cup of coffee. We can see how these consumers may prefer to use CBD Oil in the morning. On the other hand, some people experience a soothing effect instead, which explains how they prefer to use CBD Oil in the evening to help them fall asleep. Some people do not notice a marked effect at all. Always take time to observe your personal response. Once you know how it works for you, you can decide when to use CBD Oil or other supplements in the way that best suits your needs.
What Can Cause You To Feel Other Effects Than You Hoped For?
Even if you stick to a careful daily CBD routine, you may notice little to no effects at all. This can be cause by several factors.
How To Make Sure You Use High Quality CBD Oil
Unfortunately, ordering cheaper CBD Oil often means using less effective CBD formulas with little or no effect. Don't fall for cheap, low quality products; choose lab-tested, high purity CBD supplements like our SupMedi product range to make sure you get the natural quality you deserve.
You Haven't Found Your Ideal Dose Yet
Perhaps you need to adjust your personal daily dose. Read on to find out more about how to use the right dosage of CBD Oil below!
CBD Is Interacting With Your Current Medication
Certain types of medication can interact with CBD supplements. This is why it's important to consult your doctor on how to use CBD Oil in combination with existing medication.
You Haven't Found Your Personal Match In CBD Products
Perhaps you are not using the particular CBD supplement that best matches your needs, taste, and personality. Be sure to give our other CBD products a try!
You Have Unrealistically High Expectations
Perhaps your expectations are too high. Some people tend to regard CBD as some sort of miracle cure, but of course, CBD works better for some people than for others.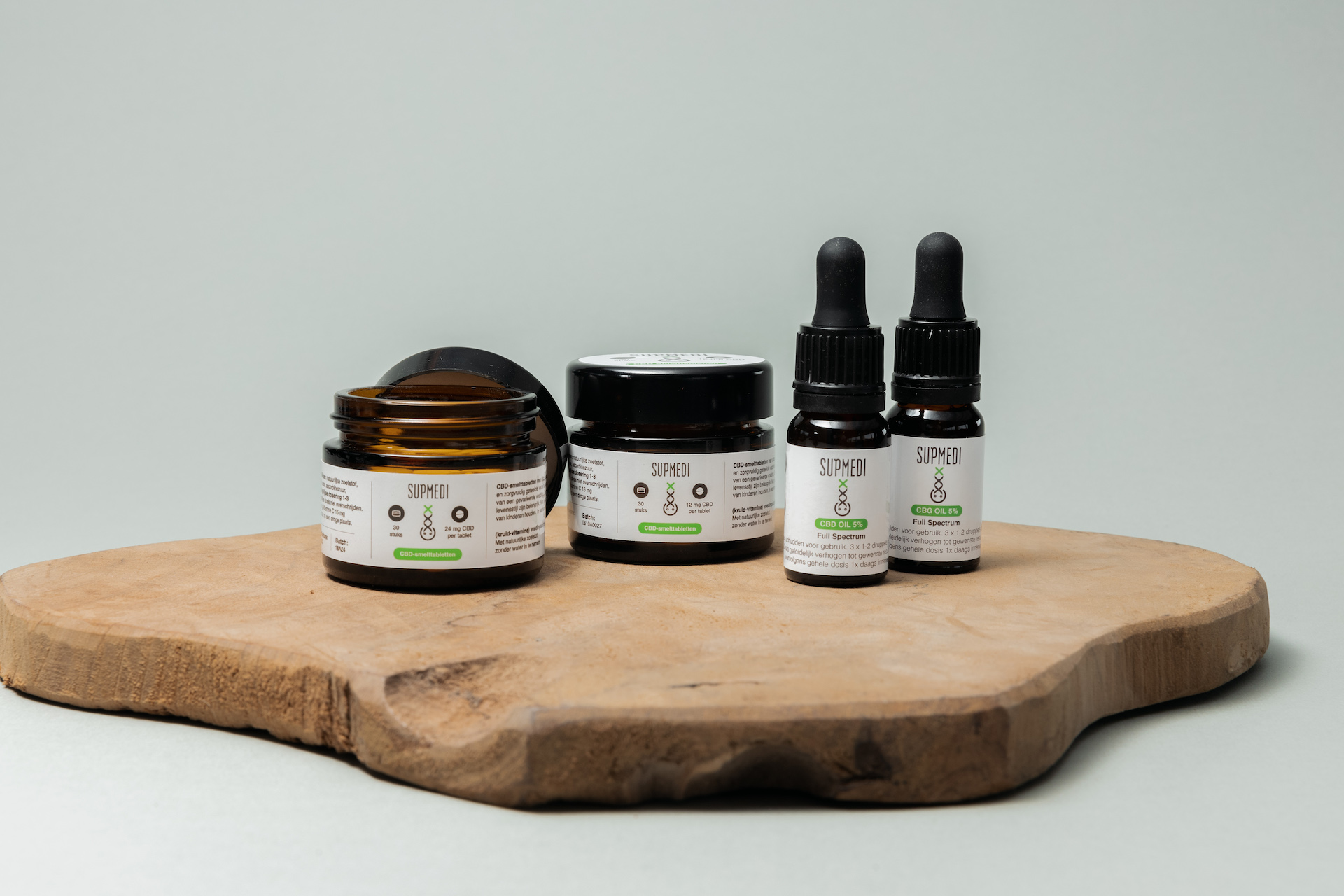 How Much CBD Oil Do You Need?
The ideal CBD dosage is different for every individual person. However, there are several factors that can help you determine how to use the exact right dose of CBD Oil or other supplements:
Your body's unique sensitivity to CBD;
Personal factors'
The symptoms you intend to treat;
The quality and concentration of the CBD supplement you are using.
Research has demonstrated that a CBD overdose is highly unlikely. That means it is safe to determine your personal ideal CBD dose. We recommend starting out with a low dose over the first three days, which will allow your body to adjust to CBD's effects. Perhaps this low dose will suffice, although this is not always the case. If you are looking to control chronic pain symptoms, for instance, you will need to keep increasing the dose until you arrive at a CBD regime that works for your unique situation.
We advise starting out with a daily dose between 20mg and 40mg. Take this dose for three consecutive days and allow your body to get used to the effects. From there on out, you can gradually increase your CBD dosage until you notice the intended effect.
Listen To What Your Body Tells You!
Giving yourself enough time to get used to CBD Oil is essential, as this will show you how to use the exact right dose at right time of day. That means it is crucial to listen to what your body tells you! If you increase your daily dose too fast, your body won't have time to adjust. Be sure to build up gradually if you feel the need, but always stay alert on how you react.
Ultimately, you are the only one who can judge how and when to use CBD Oil or any other supplement in the way that suits you best. No matter what you do, though, the most important thing is making sure it feels right for you.