3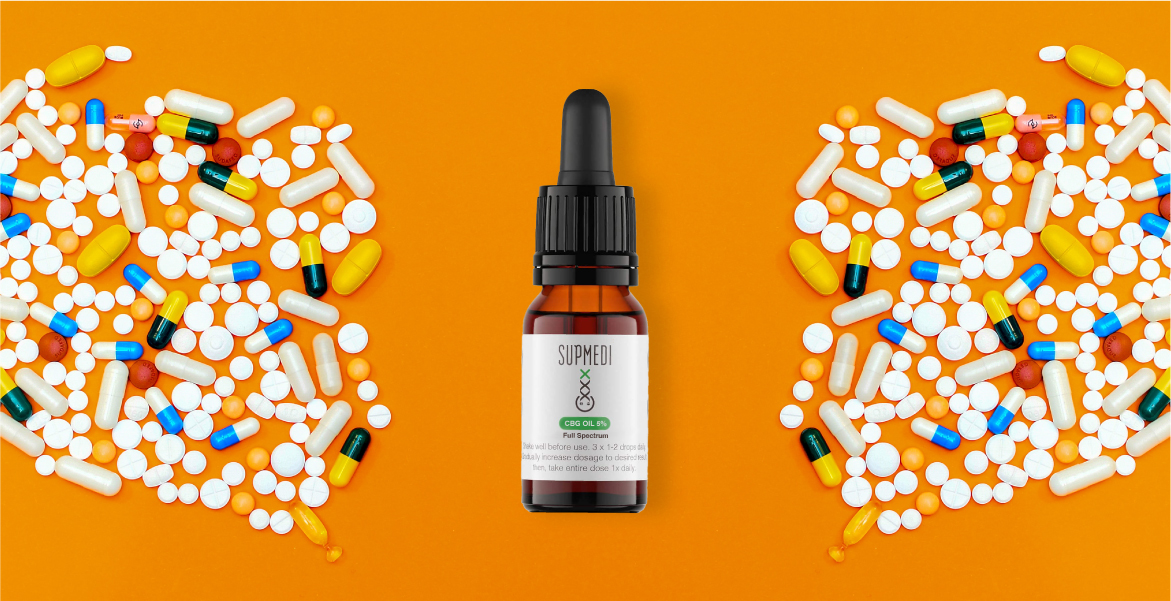 CBD Oil, vitamins, and supplements
5 January 2022
Every day, more people notice how CBD can have positive effects on their lives. However, since there are so many other supplements and vitamins to choose from, some wonder how these combine with CBD Oil. Could combining these cause any side-effects? Or are certain vitamins and supplements especially suited for use alongside CBD Oil? Read on to find out!
Can you combine CBD Oil with other supplements and vitamins?
CBD Oil still cannot be officially labelled as medicine. In fact, in spite of a wealth of positive CBD user experiences, manufacturers are not allowed to make any medical claims about it whatsoever. In spite of a surge in new studies, we still have insufficient evidence from clinical research to officially qualify it as medication. Nonetheless, the World Health Organization (WHO)  recently qualified CBD as safe to use. For now, CBD Oil is still qualified as a dietary supplement. This raises an important question: can you use CBD Oil alongside other supplements and vitamins?
What is a supplement?
Dietary supplements, also known as nutritional supplements, include products such as capsules, tablets, drops, edibles, or beverages intended as additions to our regular diet.
Supplements usually contain either synthetic or natural ingredients such as vitamins or minerals added in concentrated form. Most of these valuable compounds are present in a healthy, well-balanced diet; some are generated by our own body under the influence of sunlight and movement. Nonetheless, most of us could do with a bit of extra support: there's a reason these products are called 'supplements', after all!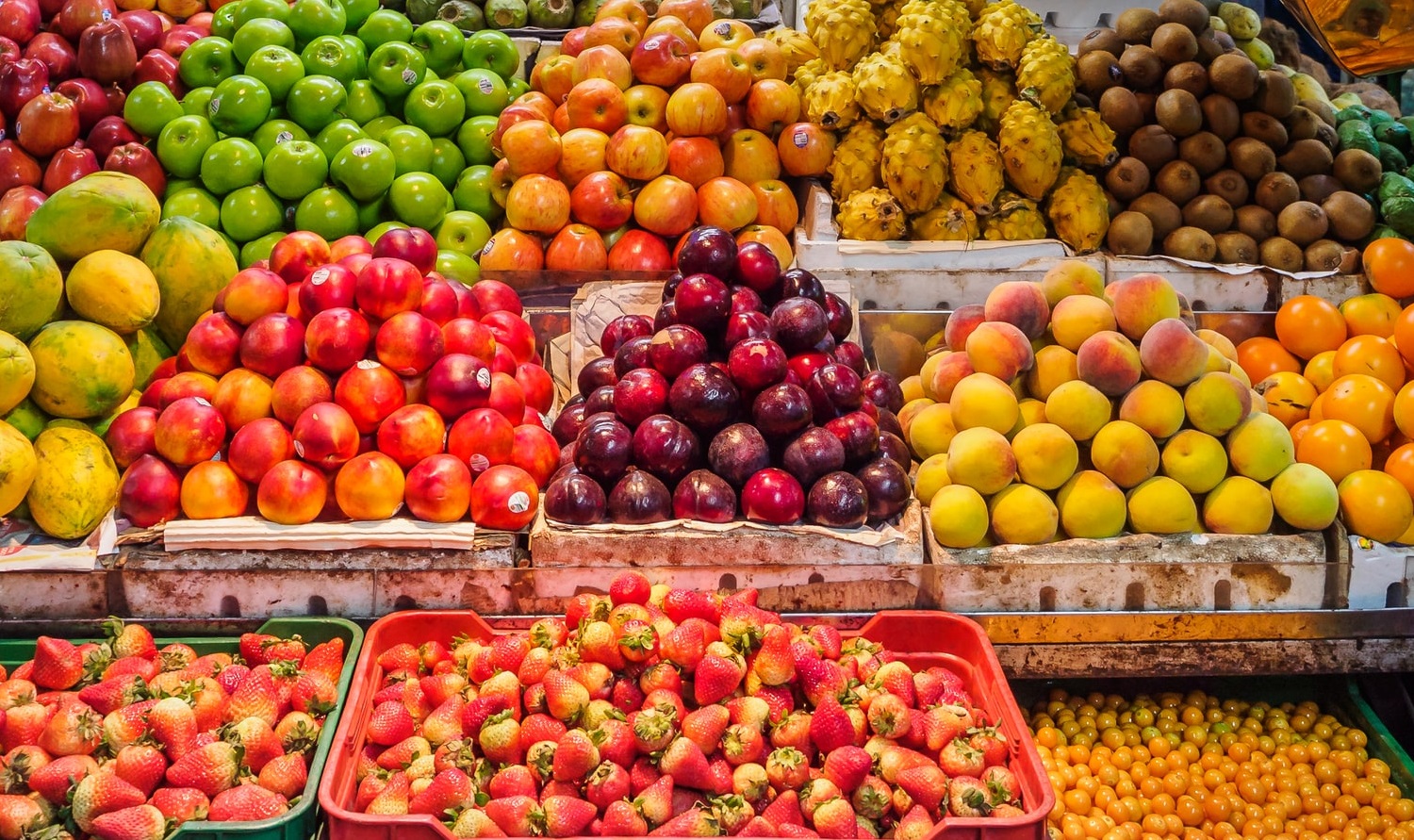 Most regulatory bodies prohibit making medical claims about dietary supplements. Nutritional and health claims can only be made if specific conditions are met.
Can CBD Oil be combined with vitamins and other supplements?
The short and sweet answer is 'yes, generally speaking, they can'. Still, the question is more complex than it may appear at first. To provide a full answer, we divide the matter into several important parts.
Metabolism
Your body automatically breaks down medicines and other compounds, such as CBD Oil, in a process called metabolism. Drug metabolism is a highly complex process, in which enzymes play a key part.
Medicine interactions
CBD is metabolised by a specific enzyme, which is also responsible for the breakdown of most prescription medication. Research has demonstrated that CBD influences how this important enzyme works. If you use certain prescription drugs alongside CBD Oil, CBD may hinder or increase metabolism of these drugs. In specific cases, this may cause problems.
Our advice? If you plan to use CBD Oil while already using medication, always consult your doctor!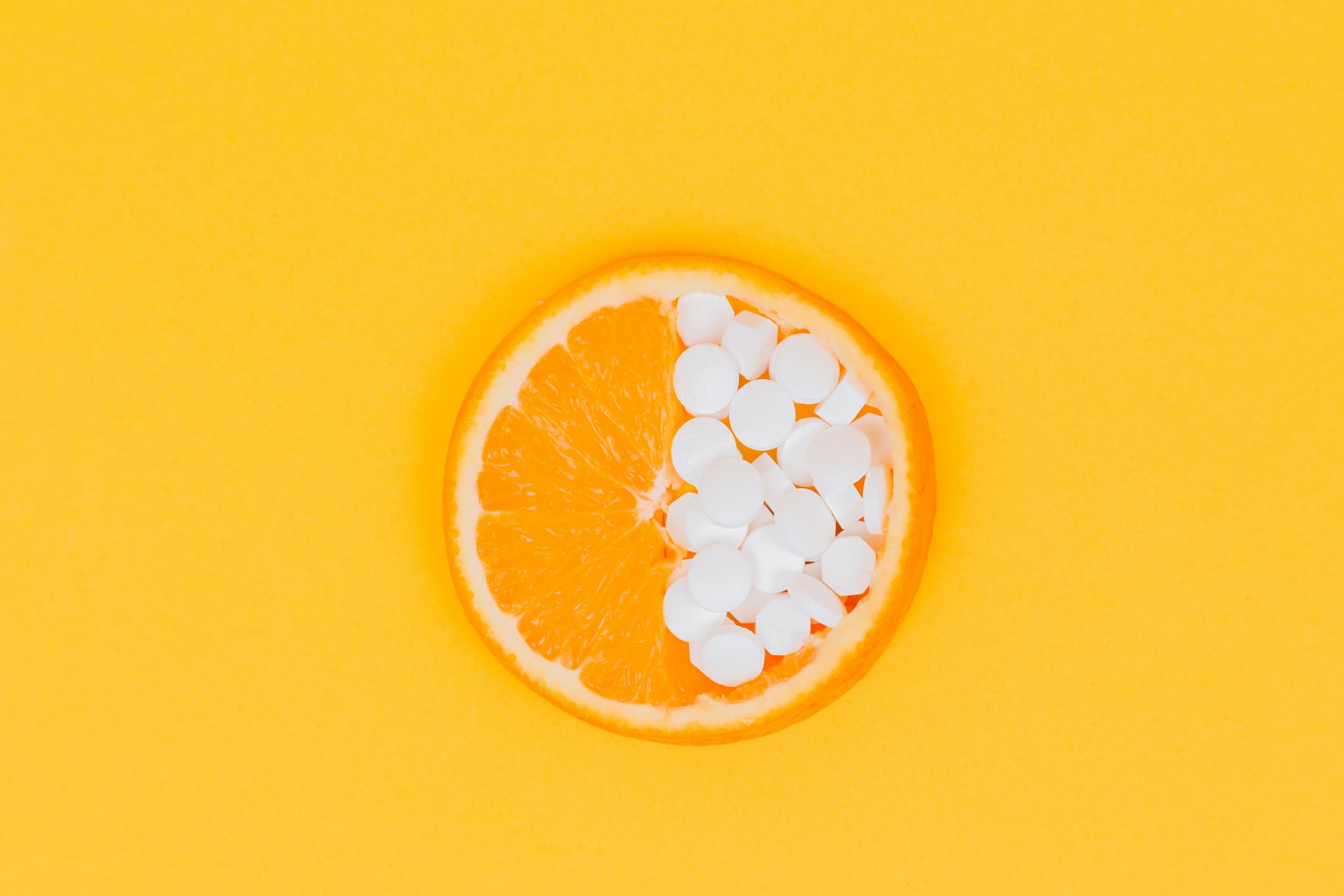 Interactions of CBD Oil, vitamins, and other supplements
So can these interactions also happen with dietary supplements? We are glad to inform you that the chances of negative interactions between CBD Oil and other supplements are extremely slim. The main aspect to look for is the function of either compound.
Suppose you are taking a supplement to lower your blood pressure. Since CBD can also help lower your blood pressure, there is a chance that your overall blood pressure drops further than intended. This is something to take into account, no matter which supplements you use!
Combinations and interactions of CBD Oil, supplements, and vitamins
Most supplements and vitamins are perfectly safe to use in combination with CBD Oil. There are a few exceptions, however, that may cause unintended side-effects. On the other hand, certain combinations can result in distinctly positive synergies! Below, you will find a few interesting examples:
Vitamin A, B, C, and E are dietary supplements in and of themselves. Instead of serving as an energy source, they help optimise your body functions. That makes them very much like CBD Oil. Furthermore, metabolism of vitamin A, B, C, and E do not interfere with CBD metabolism. That makes them a great combination!
Vitamin D, however, is metabolised by the same enzyme that breaks down CBD. As a result, CBD can inhibit the breakdown of vitamin D. That means it is better not to combine these two supplements.
Iron supplements are perfectly safe to combine with CBD Oil. In fact, CBD can even help protect you from potential negative effects of excessive iron levels on your body!
Saint John's wort
Saint John's wort is a popular herbal supplement that has been used for ages to counter low mood and depression. This may be due to the way in which this herb affects serotonin in the brain. CBD Oil is also used as a supplement for depression, and preliminary research shows that CBD and the crucial neurotransmitter serotonin may be able to influence each other. Saint John's wort can potentially affect serotonin levels, too, making it a possibly interesting combination with CBD Oil in case of depression symptoms. Do be careful, however, since side-effects cannot be ruled out. Always make sure to consult your doctor; especially if you are already taking regular medication such as SSRIs, which directly affect serotonin receptors!
Saint Jonh's wort can also cause drowsiness. This is also one of the potential side-effects associated with CBD Oil, so be sure to pay close attention to how you react to this combination. If you are feeling sleepy during the day and you don't like the effect, stop using these supplements together. If you prefer a good night's sleep and you manage to get those by combining CBD Oil and Saint John's wot? Then feel free to use them together, provided you pay attention to dosage and the time of use.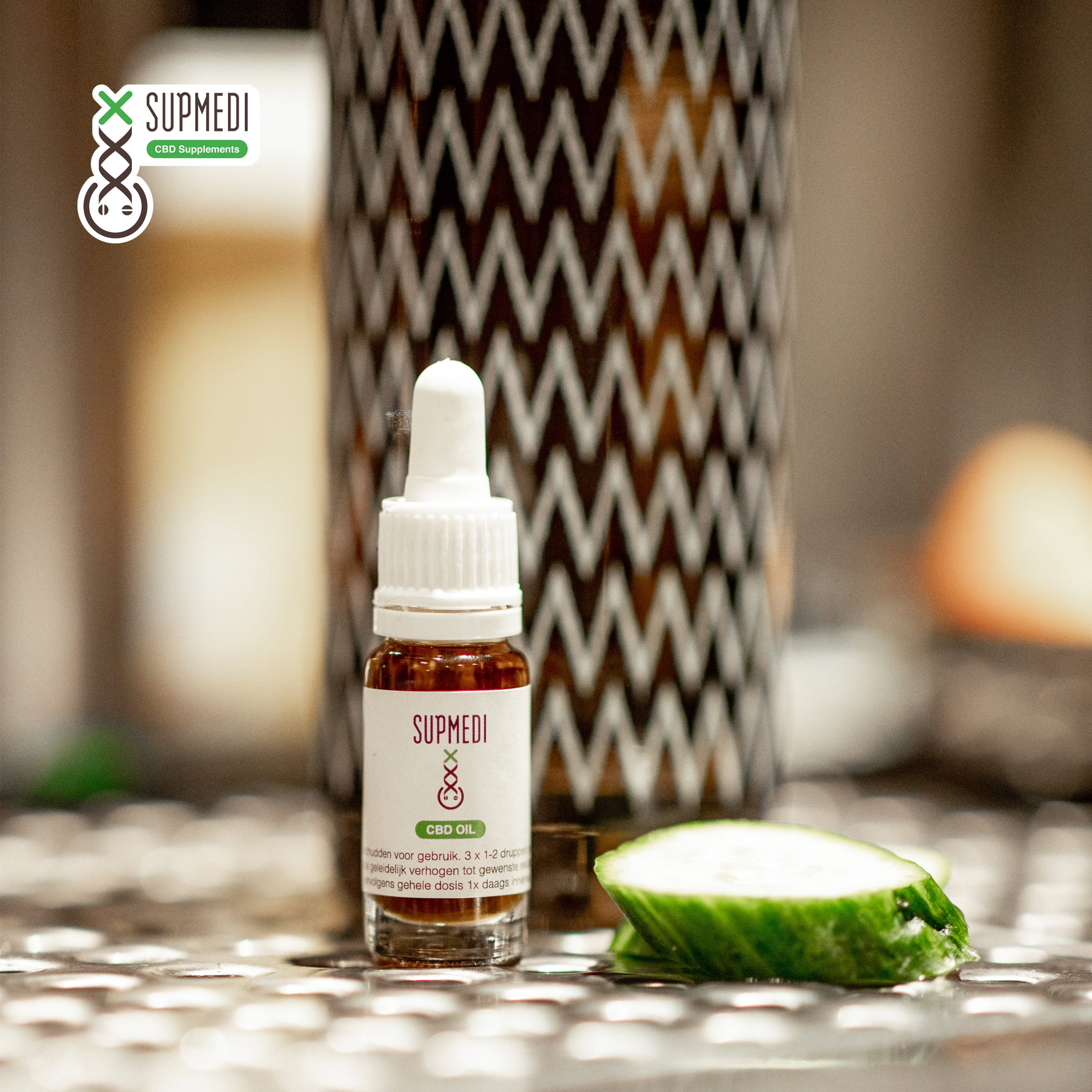 Can you use CBD Oil as prevention?
Can CBD Oil be used to prevent you from getting sick? Our body's endocannabinoid system (ECS) is an important part of our overall health. This system affects a wide range of physiological processes, including digestion, the immune system, and our rhythm of sleeping and waking. All of these processes, and many more besides are governed by the ECS to maintain the physiological balance in the body.
Cannabinoids are natural compounds capable of interacting with this system. Although CBD is a cannabinoid derived from hemp plants, our body can cooperate with it. CBD can help people recover after injuries or disease, for instance; but it can also prevent us from getting sick by keeping our immune system in shape.
CBD Oil supplements enriched with vitamins
Vitamin C: CBD Tablets and CBD Gummies
Our CBD Tablets contain CBD (cannabidiol)  derived from the finest hemp plants. The tablets have a lovely orange flavour, and we have added vitamin C to the formula. This gives you an extra vitamin boost while promoting absorption of CBD in the mouth. That way, you're getting a vitamin booster shot while the CBD is absorbed in your mouth, for fast and quick effects without the taste of CBD Oil!
You may find our CBD Gummies even tastier than our tablets: these yummy gummies are super easy to use and carry with you, and they come in four delicious fruit flavours. They make for easy dosing and you can chew away without having to explain that you're simply taking your supplements and vitamins!
Vitamin A: CBD Argan Cream
CBD Argan Cream is luxury natural skincare enriched with vitamin A. This ensures additional nourishment of your facial skin due to the stimulating effect of vitamin A. This vitamin reaches down to the deeper skin layers where it can help reduce and prevent fine lines and pigmentation marks. The one thing you need to add is good SPF protection from the sun's harsh rays. Vitamin A promotes generation of collagen in the skin cells, which helps keep your facial skin radiant, supple, and silky smooth!
Vitamin E: CBD Argan Salve
CBD Argan Salve is your natural first aid for cuts, bruises, and dry skin. It eases and softens irritation as the organic argan oil forms a thin protective layer on painful and damaged spots. This makes CBD Argan Salve a beautifully comprehensive source of added vitamins. Vitamin E helps shield you from free radicals, promotes speedy recovery after injuries, and keeps your skin supple and vital.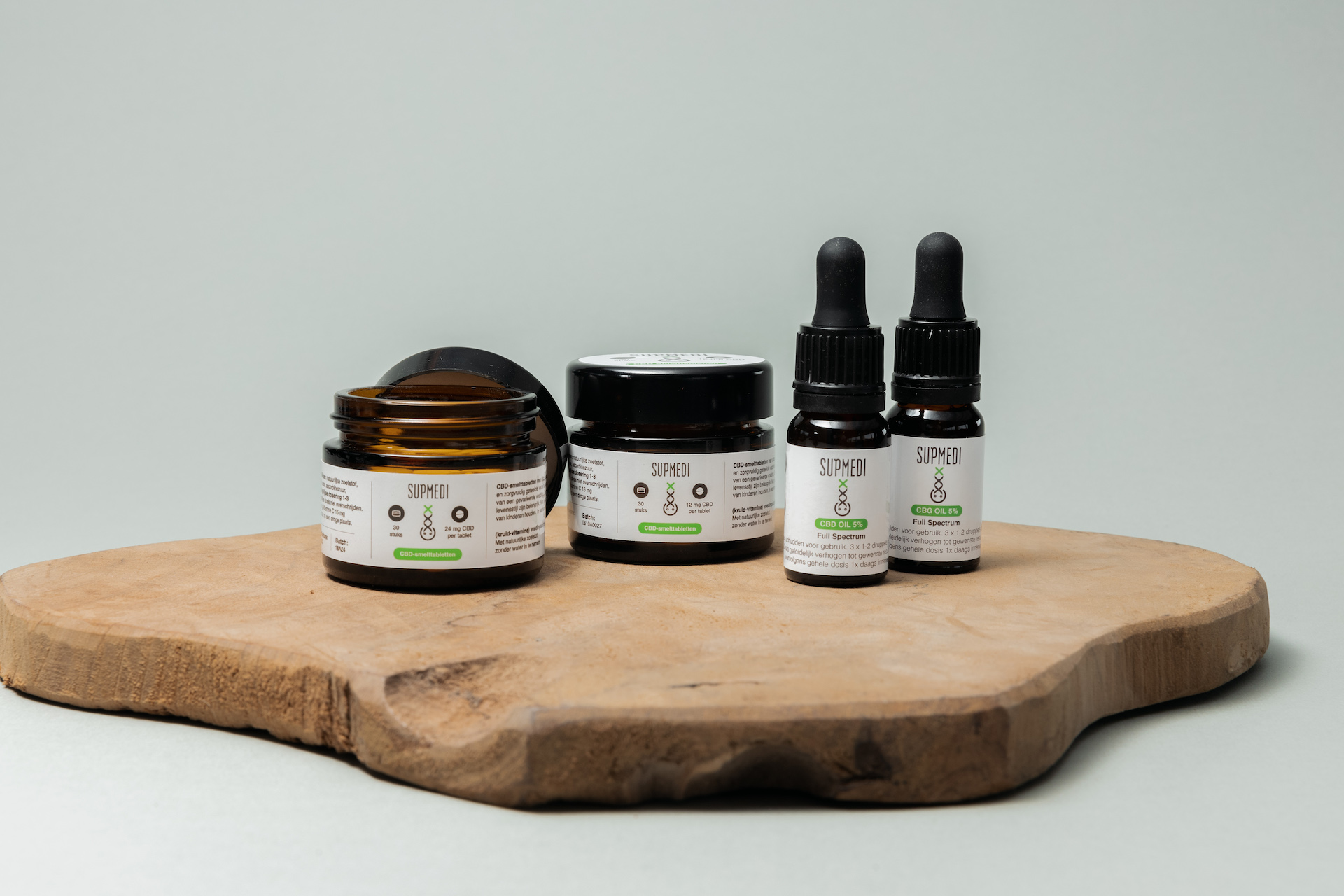 Your own mix of CBD Oil, vitamins, and supplements
As you can see, you have near-endless options available for combining CBD Oil, vitamins, and (dietary) supplements. That means you can tailor your decisions exactly to what your personal health requires. No matter whether you get that added support for your conscious lifestyle from multivitamins, herbal supplements, a full CBD Oatmeal breakfast, or a gourmet piece of CBD Chocolate: there is always a perfect combination that lets you enjoy your day to full effect!