3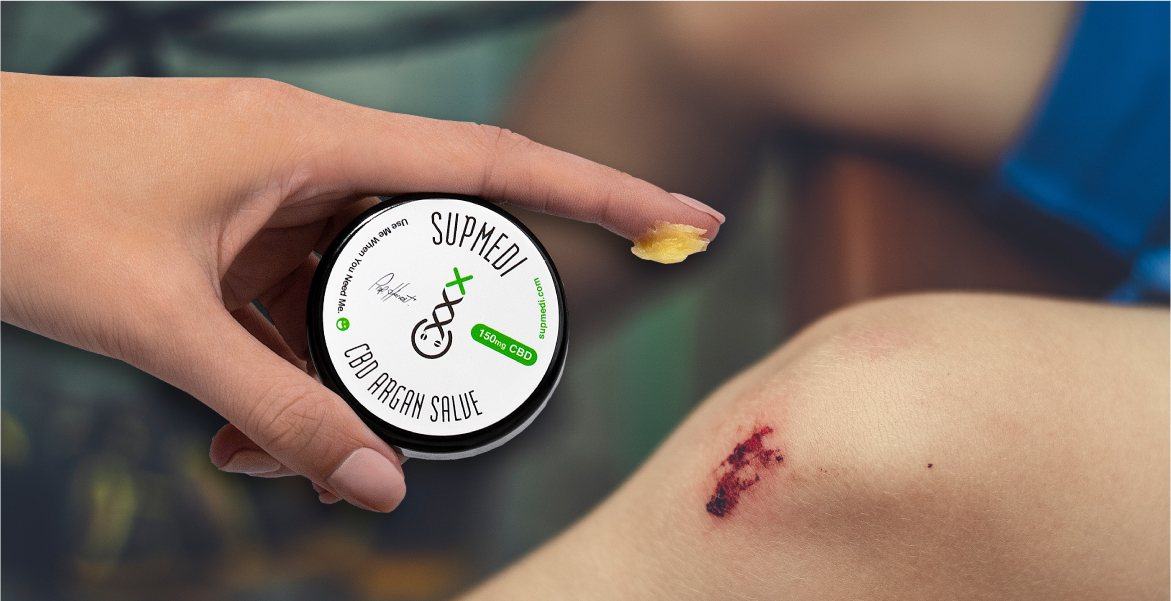 CBD Oil and scars
4 January 2022
Even though we all want beautiful, unblemished skin, nearly none of us can completely avoid any injuries that result in scars. Whether they're caused by trauma or surgery, and no matter hog big or small, scars are permanent reminders of past injuries and accidents. That explains why they can leave mental marks as well as physical ones. So can CBD Oil, Cream, and Salve help prevent or reduce scar tissue formation? Read all about it here.
What causes scarring?
Scar formation occurs after skin tissue is damaged, irrespective of causes such as cuts, burns, or skin conditions. The body responds by initiating an inflammatory reaction, directing white blood cells to the damaged location to prevent infection. Subsequently, blood platelets cause the blood to clot and start the process of repair.
When injuries heal, various types of cells need to work together. After the platelets have done their job, fibroblasts regulate formation of collagen. This will protect the injured surface until the skin tissue heals. Collagen can cause formation of uneven, swollen scar tissue, however. Initially, increased blood flow causes the scar to redden. Once the injury heals, collagen starts to break down as blood supply decreases. This usually results in a less conspicuous scar. Swelling subsides, and the colour starts to turn from red to white.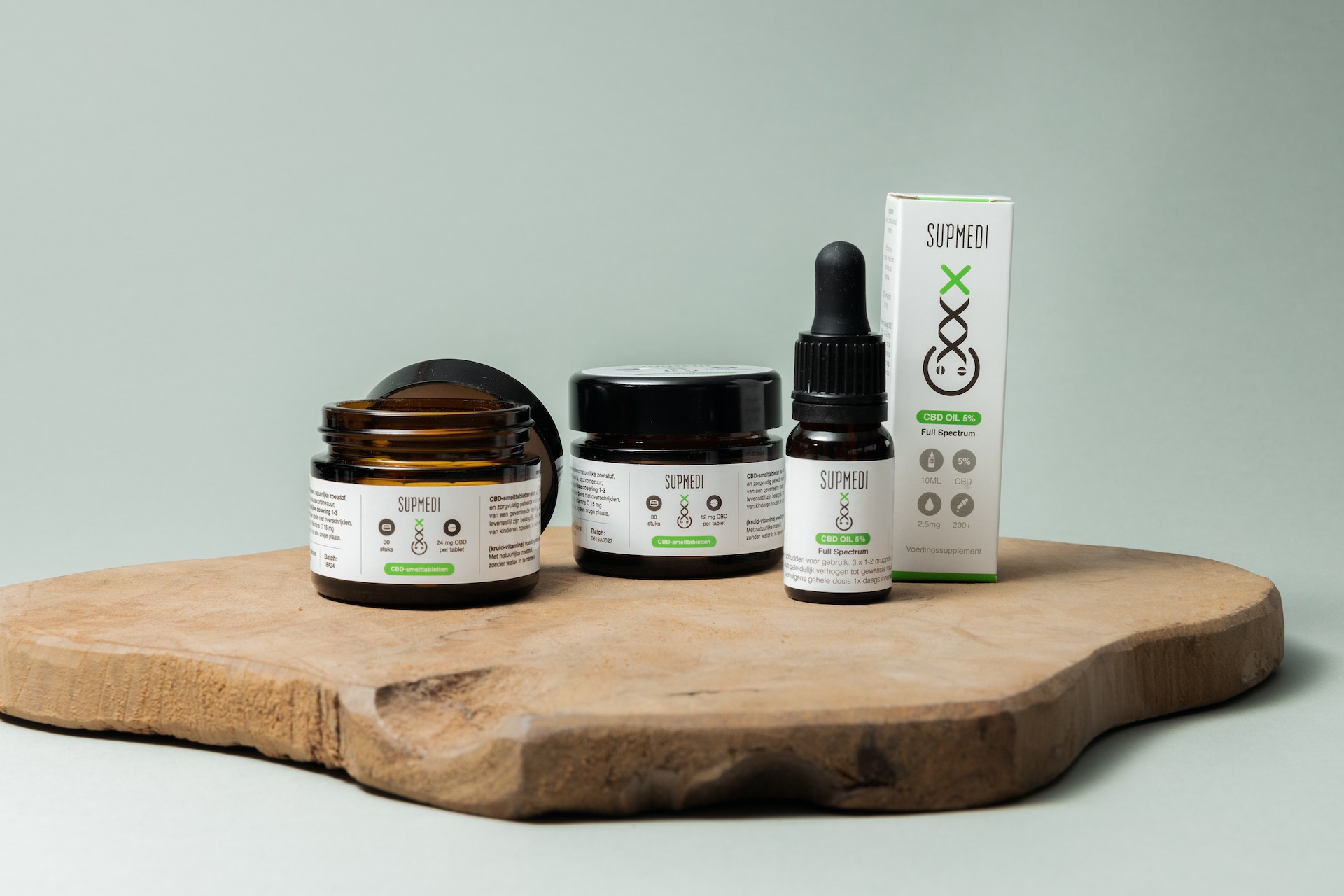 Types of scars
We can distinguish various kinds of scars. The following variants are most common:
Regular scar: these are the most common of all scars. Their smooth surface prevents them from sticking out above the skin. The colour is white;
Widespread scars: these are usually caused by surgery. Stretching of the skin can result in large scar formation. Stretch marks (striae) incurred after childbirth, growth spurts, or rapid weight loss can also be classified as widespread scars;
Acne scars: acne causes inflammations (mainly affecting the skin of the face, back, and chest). These can damage the sebaceous gland and connective tissue. After these wounds heal, connective tissue is replaced by scar tissue;
Contraction scars: These are commonly seen after burns, when scar formation causes skin to contract and lose its flexibility. Contraction scars can limit mobility;
Hypertrophic scars: These scars are usually red and are present on top of the skin surface. They consist of accumulated collagen and can often cause itches;
Keloid scars: After the injury heals, collagen production continues, causing scar tissue to grow beyond the confines of the initial damaged area. This may occur immediately following the injury as well as years later.
The faster an injury heals, the less likely scarring becomes. CBD (cannabidiol) is a cannabinoid that works through our Endocannabinoid System (ECS) to influence our immune system and cell growth, among a wide range of other physiological processes. This explains why scientists are fascinated by the potential that CBD Oil could have for prevention and reduction of scars.
What does science say about CBD Oil and scars?
Whenever an injury occurs, you can choose to treat it in an attempt to counter scar tissue formation. The usual treatment consists of gels or salves such as silicon gel or steroid creams. Treatments using laser technology or (cosmetic) surgery are also an option. Presently, however, attention is shifting towards the possibilities of CBD Oil for preventing formation of scars. CBD is known for its analgesic and anti-inflammatory potential. It turns out, however, that this natural hemp cannabinoid may also influence collagen production and cell growth mechanisms.
CBD Oil supplements may help counter formation of scars
A 2019 study demonstrated that CBD may be able to influence the activity of fibroblasts. This could mean that cannabidiol can help improve healing after injuries and reduce the chance of scar formation. The author of the study even suggests that CBD Oil might help us heal injuries without scars, even though this is a very bold statement. It is safe to assume that we need further research to improve our insights into how CBD can help heal and repair our skin.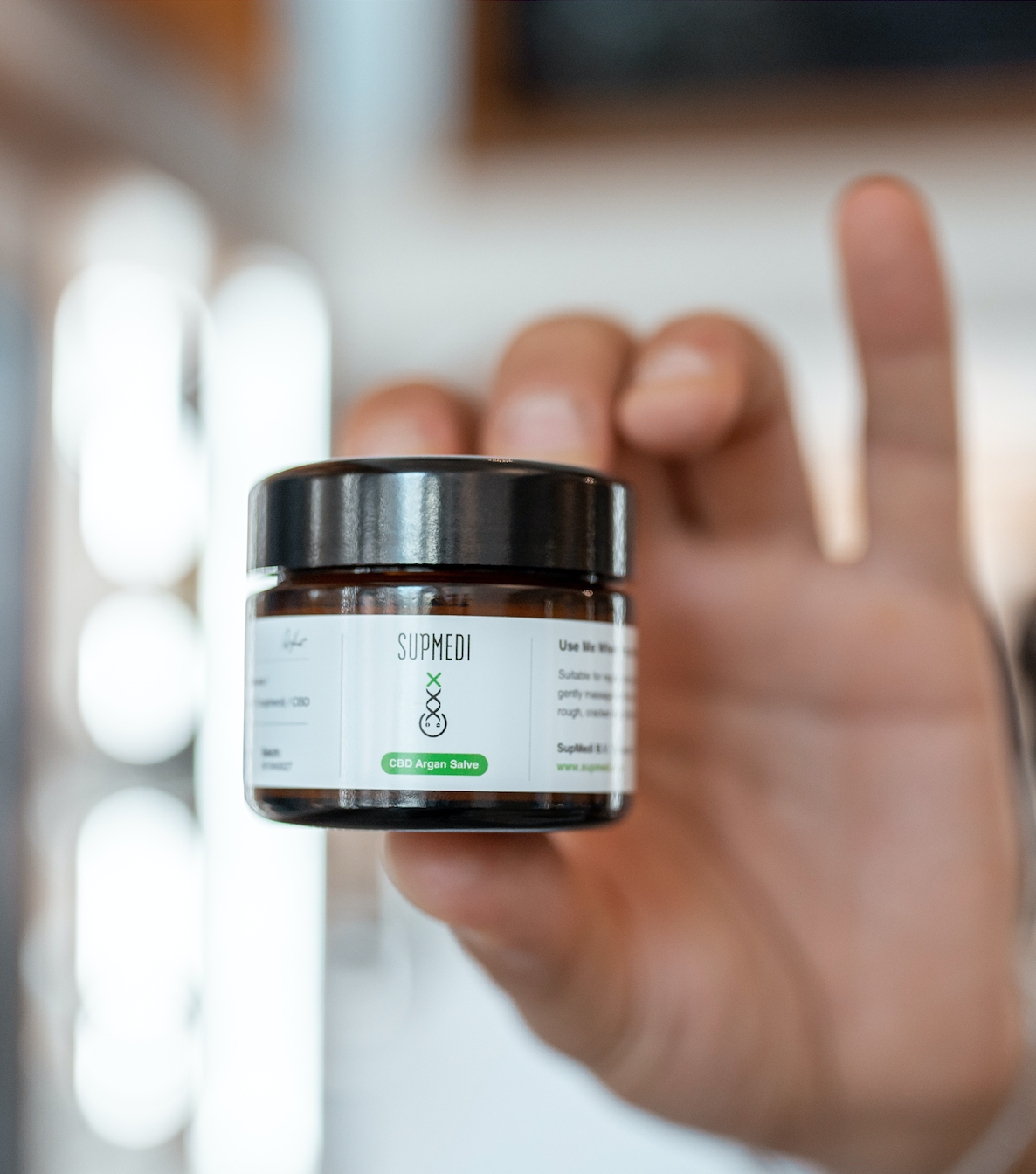 CBD and acne
In 2014, the Journal of Clinical Investigation published a study that demonstrated CBD's sebostatic effects. It appears as if CBD can inhibit the production of sebum, a fatty substance that can clog the pores of the skin and cause acne. This sebostatic effect, along with anti-inflammatory properties, may account for the potential of CBD in treating acne.
Improved skin hydration and elasticity
A 2019 study further expanded the positive outlook for CBD Oil and treatment of scars. Researchers observed the effects of CBD in 20 patients with skin conditions including scar formation. Subjects used a CBD salve to treat affected skin twice a day over a three/month period. At the end of the trial period, all patients showed improvement on various dermal variables. Enhanced skin hydration and elasticity were notable, without any reports of allergic reactions or skin irritation. However, we need to take into account the limited scope and scale of this particular study, which lacked a control group. Here too, further research is needed to clarify and substantiate these promising initial results.
How do you use CBD Oil, Salve, or Cream for scars?
If you intend to use CBD Oil for scars, the best way to do so is applying it directly onto the affected skin surface. Although you could use CBD Oil to do so, our nourishing CBD Cream or CBD Salve offer very suitable alternatives. Whereas oil is quite thin and likely to run off the skin or stain clothing, skin cream has a thicker consistency, designed especially for direct dermal application. The active ingredients are readily absorbed by the skin cells. Our range of CBD skincare products contain added vitamins and organic argan oil to help protect and restore your skin from the inside and outside.
Rub your CBD skincare product onto the affected spot, and be sure to include the surrounding skin areas. We advise using CBD products in the early stages of the healing process, although they should not be applied to open wounds. Start treatment as soon as the wound has closed. Even though CBD Oil, Cream, or Salve is unlikely to make your scar disappear completely, good results are entirely within reach. You can read the personal account of Marilyn here if you need further convincing.