3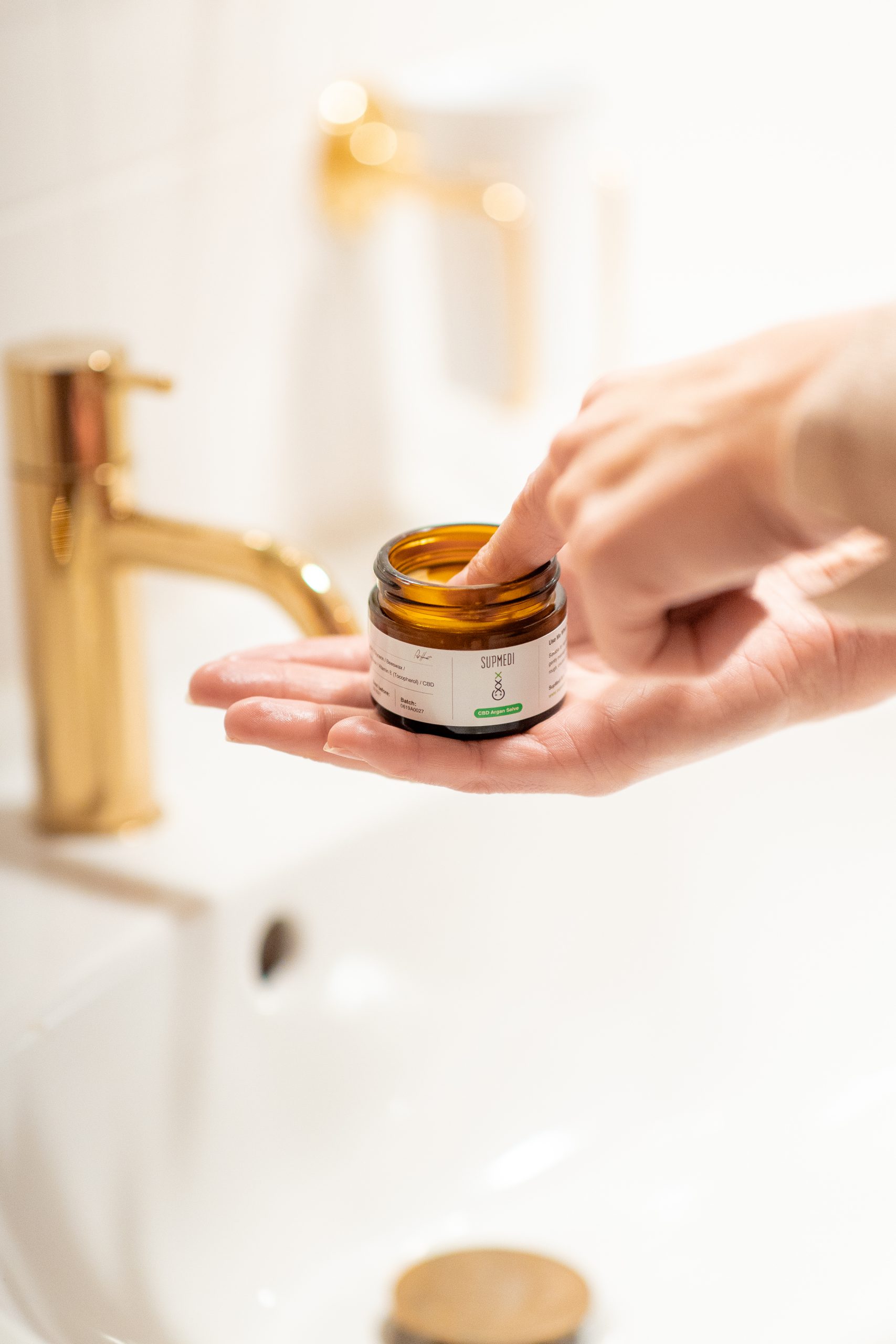 CBD Skincare With Extra Vitamins
31 July 2020
A Surprising Yet Effective Combination
Some people drink orange juice for a little extra vitamin C. A lot of times people don't know that there are other ways to take nutritional vitamins. So, SupMedi's Skincare with vitamins contain soothing oils, but are also extra enriched with CBD, vitamin A, and vitamin E. Together, these components ensure a unique soothing and nourishing blend for your skin. All on a natural basis!
Vitamins Are Really Good For Everyone
Vitamin is a collective term for essential nutrients. Vitamin A for example, is essential for your immune system, hair, gums, lungs, eyes and skin. It's very simple: a deficiency of vitamin A causes serious problems. Since this blog is about CBD skin care products enriched with vitamins, we are only diving deeper into the effects of vitamin A on the skin. Your skin needs vitamin A to produce new cells and to keep your tissue structure healthy. Keep in mind that the sun breaks down vitamin A. SupMedi's cream is as natural as possible and it doesn't contain sun protection (SPF). So, it's best to use it at night time.
What's New?
It's not very uncommon that skin care products are enriched with extra vitamins. In fact, all major cosmetics brands do this. However, the combination of CBD and vitamins result in a unique mixture of beneficial properties. The CBD Argan Cream, CBD Body & Hand Cream 'White Choco', and CBD Argan Salve enhance each other and together they offer complete skin care. We wrote before about the Top 5 Skin Problems that CBD might Solve. Do you also use products made by different brands? No problem! SupMedi kept her creams as natural as possible, so it's very easy for you to combine them.
It Works!
When you first start to use the cream, the vitamin A. can leave your skin with a scaly appearance. This is clearly a good sign, because it means your skin is renewing itself and it will be cleared from the old skin cells. Vitamin E. then restores and repairs the skin. Now that's the beauty of this combination between SupMedi's cream and salve. Especially during the winter months to prevent a dry skin. The CBD skin care products aren't fragranced, so they are suitable for almost everybody. In reality they are often being used by people who suffer from acne or even sun burn. You can read more about that here.
CBD And Vitamins: That's Where The Magic Happens!
You can use the SupMedi CBD Skincare with vitamins at the same time. In fact, the combination of the vitamins A and E do the trick. Vitamin E protects your body from pollutants like make-up, alcohol, medication, smoking, UV radiation and stress. Moreover, vitamin E enables other skin care products to penetrate deeper into your skin. Vitamin E ensures that the vitamin A and the CBD can work perfectly. Pure magic!
Go For Natural Care!
Are you looking for years for the ideal cream to keep your skin in optimal condition? Go for SupMedi and choose nature! Check it out yourself and try our CBD Argan Cream, CBD Argan Salve or our nourishing Body & Hand Cream. Order them here!
Sources:
If your are interested in our other CBD Products, here at SupMedi, we have a great variety of products including CBD Tablets, CBD Oil, CBD Nutrition, and other CBD Skincare products.