4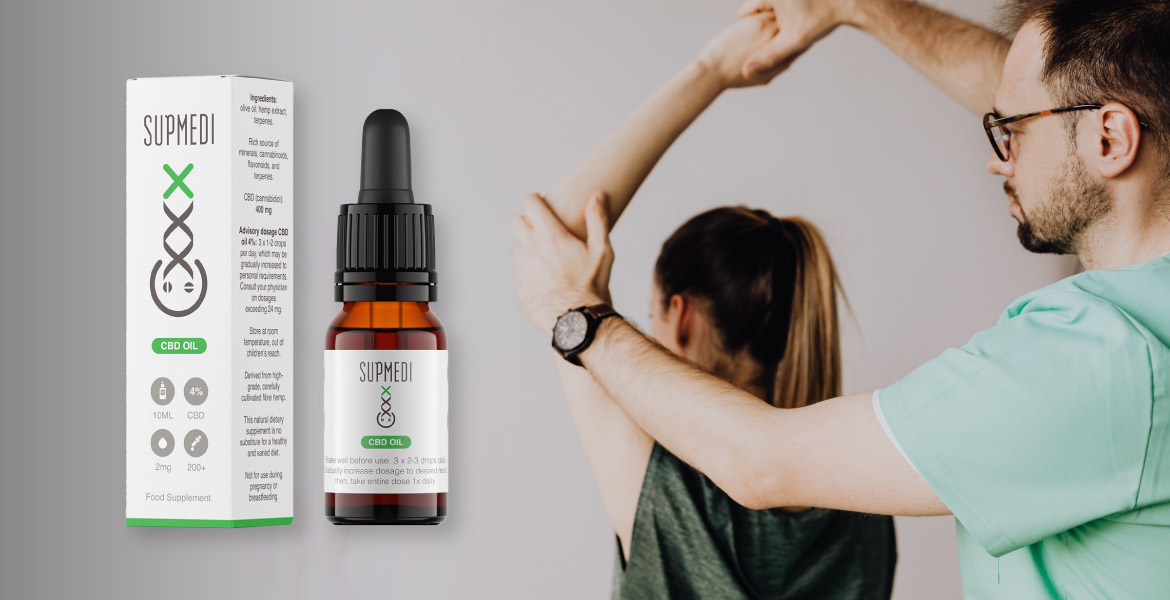 CBD Oil for joint pain
31 August 2022
Joint pain comes in many different forms, but all types have one thing in common: they can thoroughly disrupt the way you live your everyday life. Pain can become too severe to do anything, even keeping you from sleeping as you should. Swollen and inflamed joints, chronic pain, and insomnia can even combine to make you feel anxious and depressed. So how can CBD Oil help you cope with joint pain, sleeping problems, inflammation, and stress? Read on to find out!
What is joint pain and what causes it?
Your joints connect your bones with each other. They allow you to move freely, and you use them with every move you make. If you put your joints to the test, as happens in heavy exercise, physical labour, or if you are overweight, you could end up with painful joints in any part of your body. After the age of 40, joint pain and stiffness can be unwanted consequences of ageing. In addition, women tend to experience more joint pain in menopause.
Rheumatic disorderss, or rheumatism, are catchall terms for a range of conditions connected by symptoms such as joints that ache, feel stiff and rigid, swell up, and potentially even stop functioning. The term covers any muscle or joint conditions not caused by external factors such as accidents. Over 100 different kinds of rheumatism include well-known conditions such as arthritis and arthrosis. Fibromyalgia is another common cause of joint pain, alongside many others.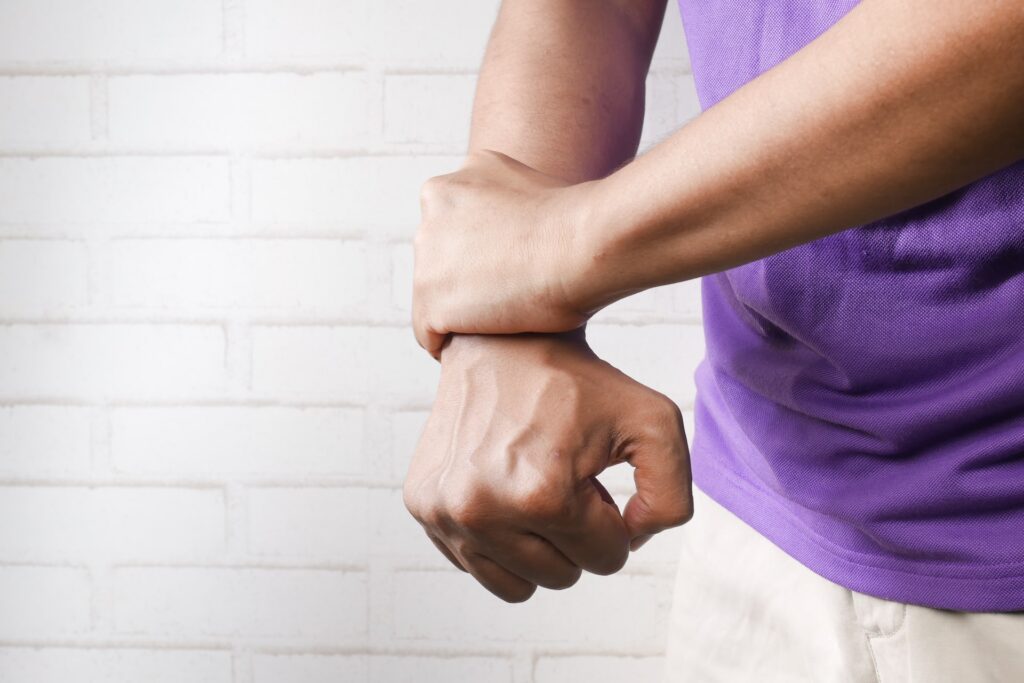 Arthrosis: aching joints by degrading cartilage
Arthrosis is a condition marked by wear of joint tissue. All joints have cartilage meant to keep motion fluid, and preventing bones from grinding against each other by direct contact. Once this cartilage starts to grow thinner and its quality deteriorates, all movements directly impact the bones, which can cause severe pain..
Arthritis: painful joints by chronic inflammation
Arthritis also causes joint pain, although its cause differs from that of arthrosis. Arthritis is a form of rheumatoid inflammation, a chronic inflammatory disease of the joints. In a sense the body starts to fight its own physiology: arthritis is an auto-immune disease. The symptoms are expressed as (very) painful, swollen, red, and rigid joints, which can be particularly severe in the morning when you wake up.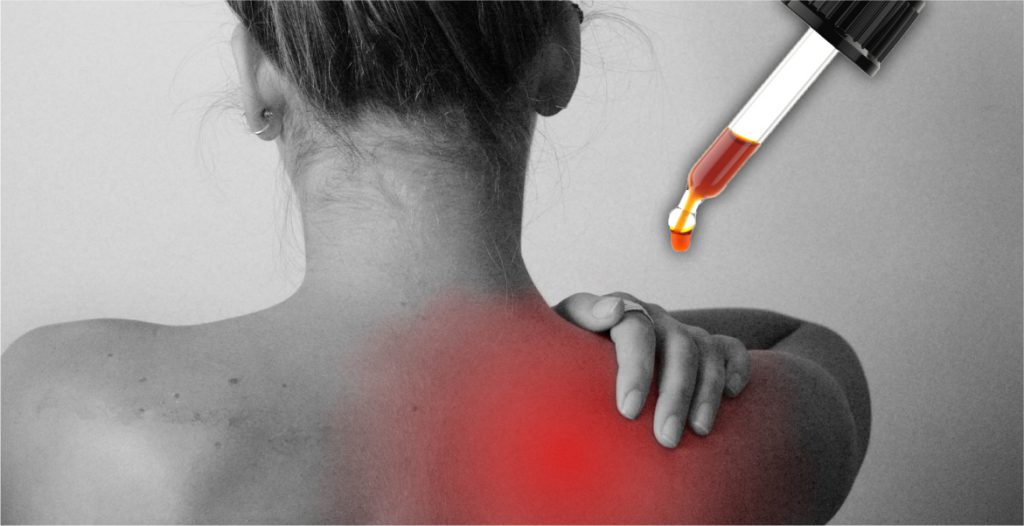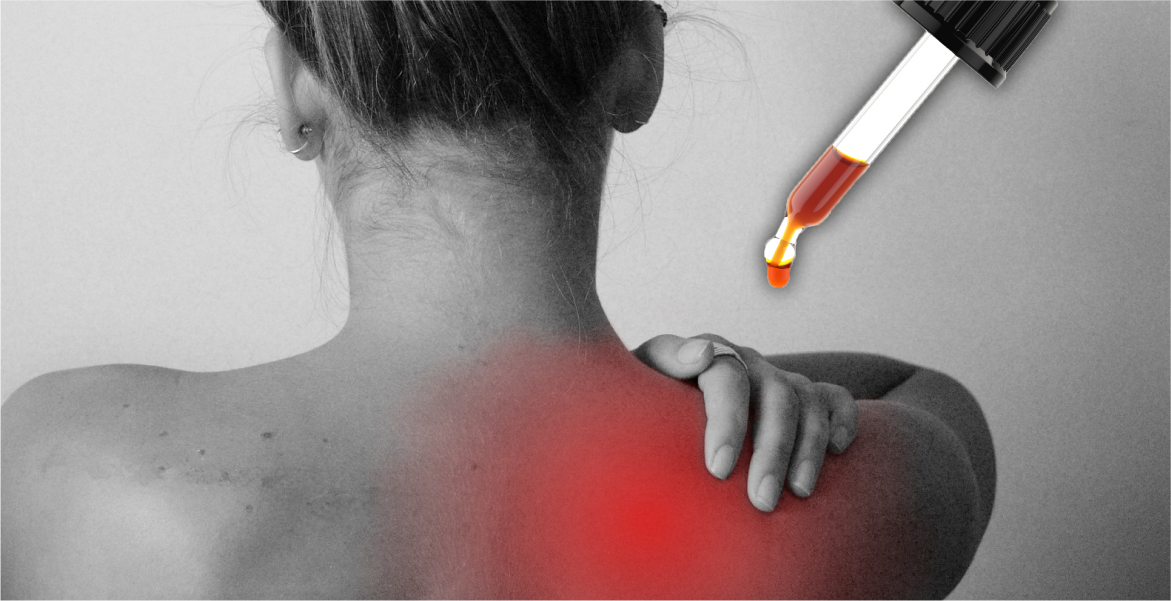 Fibromyalgia: joint pain, fatigue, and poor concentration
Fibromyalgia is different from rheumatoid inflammation, and its exact causes are still unclear. People suffering from fibromyalgia can be so badly affected by painful joints that they can hardly move at all. Additional symptoms may include (extreme) fatigue, reduced ability to concentrate, and poor memory performance.
How CBD Oil can support your body's painful joints: the ECS
The beneficial effects of CBD Oil depend on its ability to influence the cannabinoid receptors of the body's endocannabinoid system (ECS). The ECS comprises a vast network of cell receptors spread all throughout the body. The ECS governs and directs a huge range of important physiological processes in the body in order to maintain its internal balance known as homeostasis. CBD Oil can interact with the ECS, allowing it to affect processes such as body temperature, appetite, and alertness. Moreover, CBD can help improve and support your immune system.
Which joint pain symptoms can CBD Oil help alleviate?
CBD Oil can work together with the receptors of the endocannabinoid system, allowing it to help relieve joint pain as well as inflammation. By the same token, CBD supplements can also help you recover faster, reduce stress and anxiety, and improve your quality of sleep.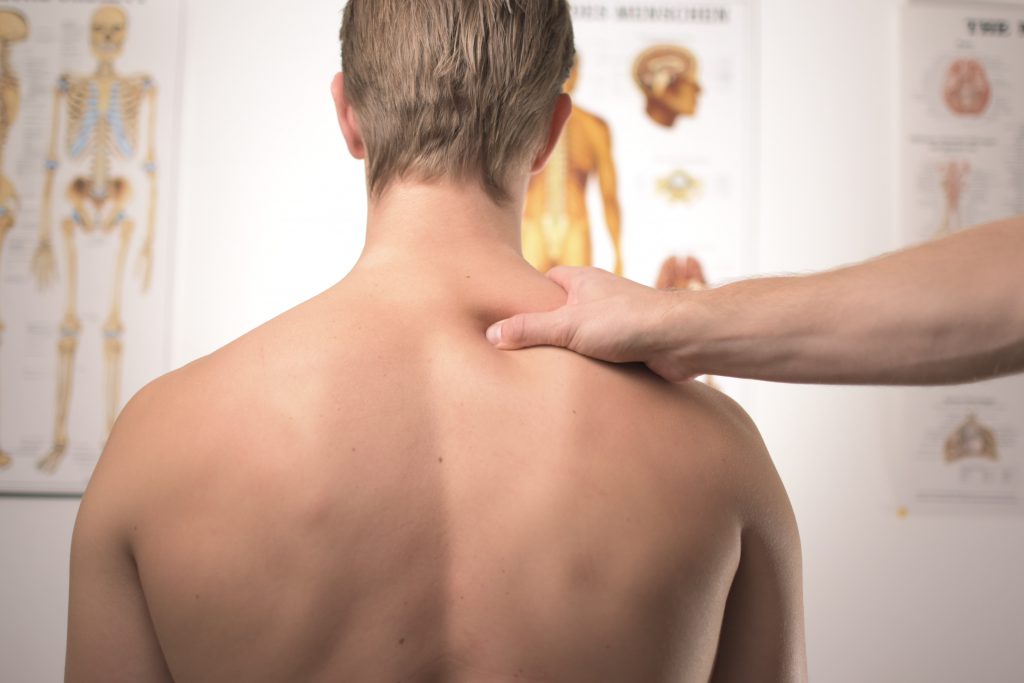 A natural anti-inflammatory and analgesic
Research has shown that multiple compounds found in CBD Oil have anti-inflammatory properties. In addition to CBD (cannabidiol), Full Spectrum CBD Oil contains many other natural hemp plant compounds. The sole exception is THC, which is not present in effective quantities. That means you cannot get high from our CBD Oil, while you'll be able to enjoy the full range of its potential benefits.
In addition, CBD Oil can help relieve pain due to its natural analgesic properties. When CBD binds to the receptors of the ECS, it moderates how impulses reach the cells involved. This also applies to pain impulses, for which CBD can decrease a cell's sensitivity. This is how CBD Oil can help ease joint pain.
Best of all, scientists have discovered that CBD Oil works best as a natural analgesic for chronic pain, which is exactly what most cases of joint pain involve. Recent studies have emphasised how the ingredients of CBD Oil can be very effective in controlling chronic (joint) pain conditions.
Protects bones and ligaments
Scientists have discovered that CBD is able to block a specific enzyme that breaks down cells your body needs to replenish its bone and ligament tissue. When concentrations of this particular enzyme decrease, your risk of contracting bone conditions (osteoporosis) and wearing of joints are reduced as well. That means CBD Oil can have preventive effects too, helping to ensure that your joints keep producing new bone and ligament cells to keep you moving smoothly and without pain!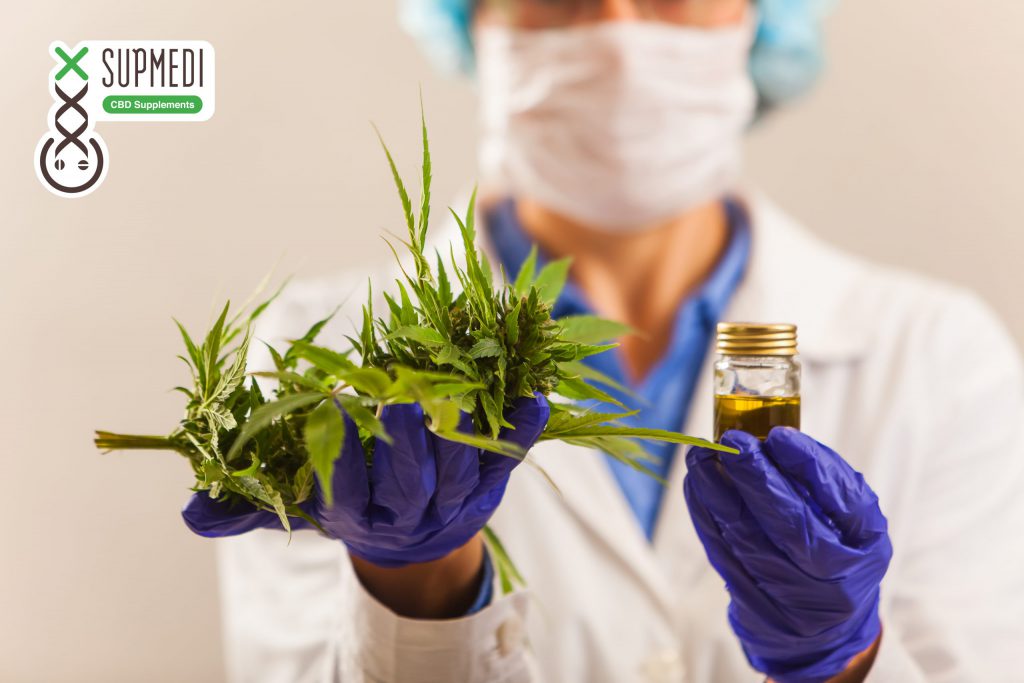 Helps your body recover while improving sleep
CBD Oil can boost the body's ability to recover in several ways. It can relieve pain, slow down inflammation, and help improve your quality of sleep. Better sleeping automatically leaves the body with more energy and time to recover. Inflammation needs time to heal, and aching muscles benefit from a good night's sleep, too. Athletes have found these properties very helpful. Damage to the body's tissue after severe physical exertion heal faster; both after exercise and in case of aching joints.
Stress and anxiety reduction
If chronic joint pain disrupts your life, stress and anxiety are likely to follow. As much as you try to carry on living as you would like to, chronic pain can make a return to normal seem impossible. This causes stress that mat in turn make the pain worse. CBD Oil can soothe the body as well as the mind, which can come in very handy in case of (chronic) joint pain. CBD can help you remain calm while awake and sleep better at night, both of which have a positive impact on overall stress and anxiety.
CBD Oil is famed for its natural anxiolytic potential, and CBD has been demonstrated to offer perspective for treatment of depression. The cannabinoids can help reduce feelings of stress and anxiety while keeping the mind calm. Moreover, CBD can affect hormonal productivity, increasing levels of the 'bliss hormone', anandamide. This substance can improve our sense of wellbeing, which improves our resilience against stressful events. At the same time, studies have found that CBD inhibits production of cortisol, an important stress hormone. That means CBD Oil can help manage joint pain by controlling stress in two important ways, on top of its natural analgesic and anti-inflammatory capacities.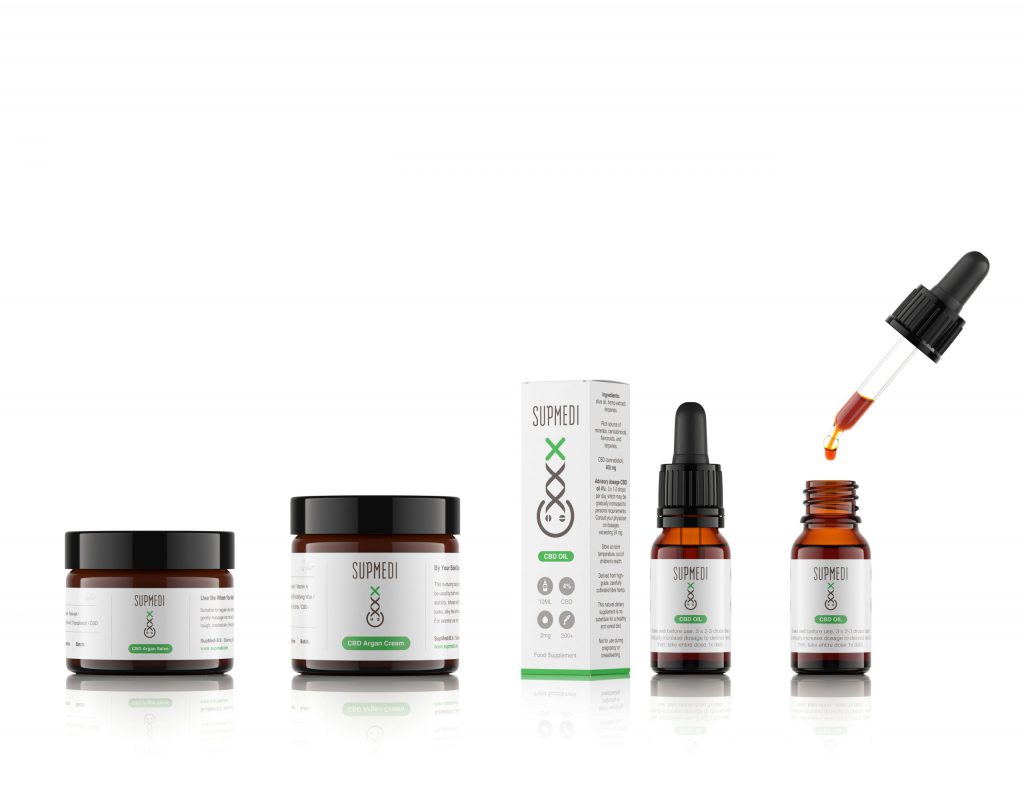 Which CBD product is your best match for joint pain?
All our products are produced using premium quality CBD derived from the finest selected hemp plants. Our CBD supplements meet the highest standards and are rigorously tested at independent laboratories. But which product is your personal best match? Our product range has a perfect CBD match for any taste and preference!
Full Spectrum CBD Oil
Our CBD Oil is a full spectrum hemp supplement, which means that all active compounds from our carefully selected hemp plants are preserved in the oil. This allows for the so-called entourage effect, by which the various ingredients can influence and reinforce each other's effectiveness.
The best way to use CBD Oil for joint pain is by placing drops under your tongue, and then waiting for 60 seconds before swallowing. This is the fastest way by which your body can absorb the CBD, allowing the cannabinoids to work where they are needed most. Alternatively, you can rub CBD Oil directly onto your skin for quick, topical relief of local joint pain.
CBD Skincare
Another option worth considering is our CBD Skincare range. Our CBD Argan Salve, for instance, is well-suited for direct dermal application on swollen, stiff, and painful joints. The CBD permeates down to the deeper layers of the skin, where it can help ease joint pain and inflammation while the organic argan oil and added vitamins help keep your skin in top condition.
CBD Nutrition
If you want to get your daily dose of CBD in the tastiest way possible, you should try our selection of CBD nutrition and beverages. How about a wholesome bowl of CBD Oatmeal, a steaming cup of fresh-brewed CBD Coffee, or a CBD Chocolate treat as a daily reward? Another option is to try our practical CBD Tablets or CBD Candy for fast and easy use anywhere, anytime. No matter what suits you best, we have CBD Oil and other supplements for joint pain and much more to match any taste and lifestyle.