4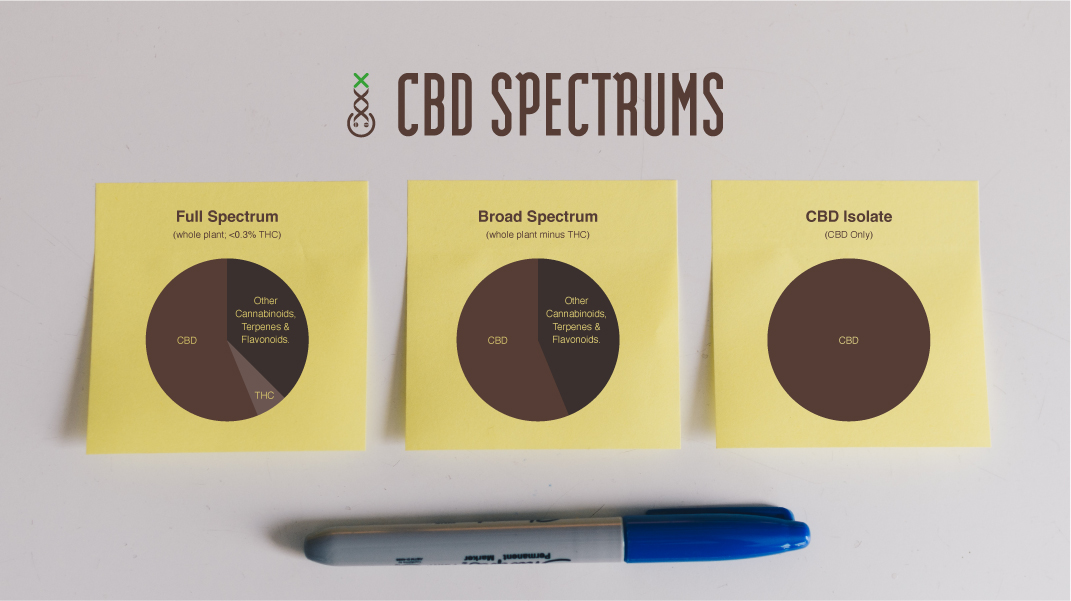 Full Spectrum CBD Oil Explained
9 September 2021
CBD Oil just keeps getting more famous. A wealth of new research has increased our understanding of CBD's effects and the various symptoms and conditions it can help control. If you're looking for the best personal match in terms of CBD supplements, it's easy to feel overwhelmed by the many CBD products out there. What, for instance, is the difference between Broad Spectrum and Full Spectrum CBD Oil? What exactly is the entourage effect? And what does CBD Isolate mean? We wrote this article to help you figure out which type of CBD Oil best matches your personal taste, goals, and lifestyle!
Isolate, Full Spectrum, Or Broad Spectrum CBD Oil?
Cannabidiol, abbreviated CBD, is a cannabinoid derived from the cannabis or hemp plant. These plants contain a wide range of different cannabinoids, including CBN, CBC, and CBG. In addition to these cannabinoids, the plant also produces flavonoids and terpenes.
What Are Flavonoids And Terpenes?
Terpenes and flavonoids are natural plant compounds. Terpenes are responsible for the scents of plants. In the specific case of cannabis plants, terpenes cause the sweet or earthy fragrances typical of the species.
In CBD Oil, terpenes produce certain effects as well. One of the best known cannabis terpenes, myrcene, is associated with a soothing effect, whereas limonene is linked to more inspiring effects instead. Terpenes work together with cannabinoids such as THC and CBD, which allows them to mutually reinforce or alter each other's qualities and effects.
Flavonoids are natural antioxidants formed by the influence of sunlight. Flavonoids are responsible for many of colours seen in fruits and vegetables. Apart from fruits and veggies, though, tea, nuts, chocolate and red wine contain flavonoids too.
In plants, flavonoids serve a dual purpose: the help lure useful insects as well as keeping sources of disease at bay. Thanks to their antioxidant properties, flavonoids can also help protect our bodies against free radicals.
Together, terpenes and flavonoids give CBD Oil a unique character that stimulates the senses and adds a natural, subtle effect to the whole.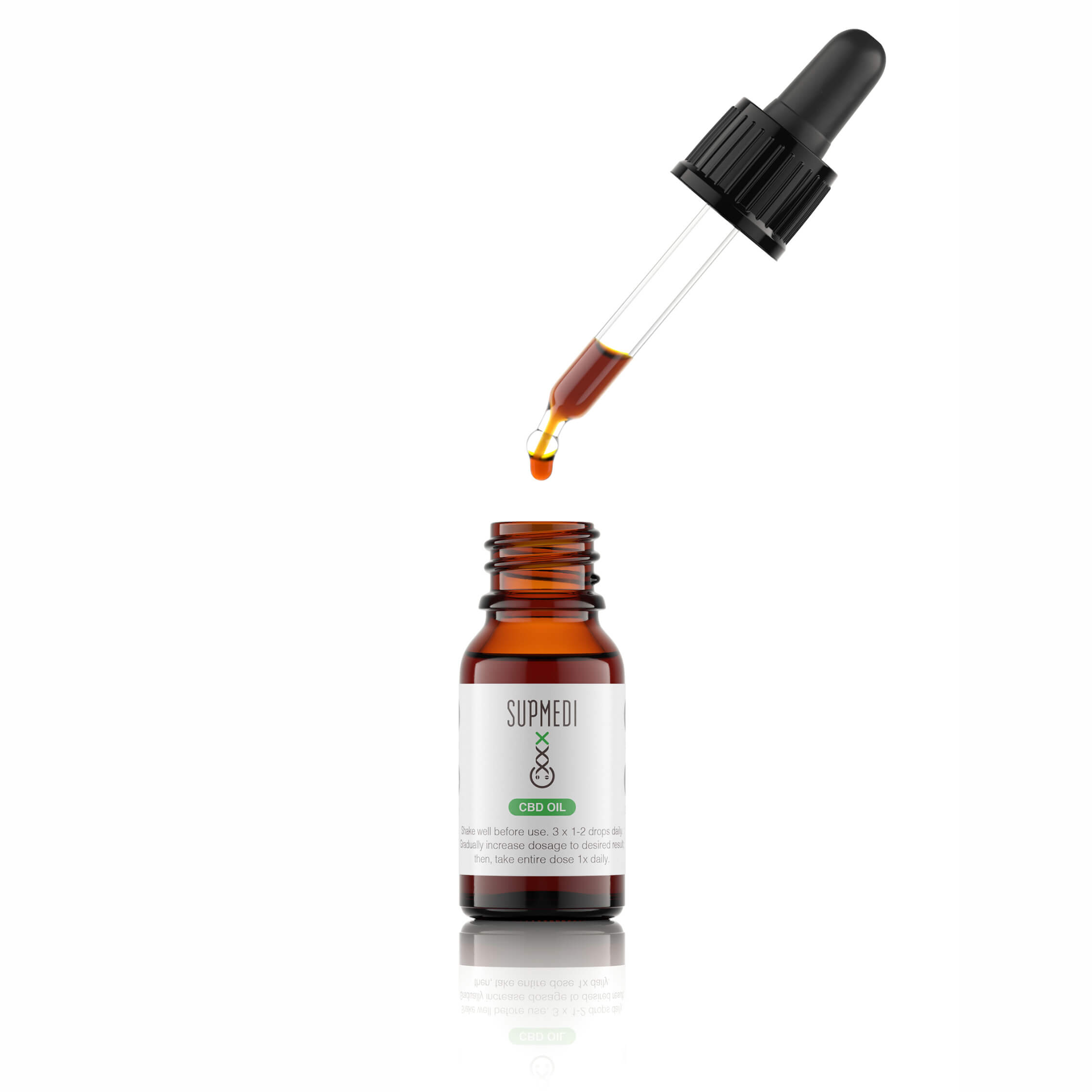 Full Spectrum CBD Oil
As mentioned above, cannabis or hemp plants contain many more cannabinoids than CBD alone. If CBD Oil is not filtered or otherwise treated, it retains all of its natural cannabinoids, terpenes, and flavonoids. We call this type of oil Full Spectrum CBD Oil.
Even though SupMedi Full Spectrum CBD Oil is derived from hemp plants that contain next to no THC whatsoever, it still contains trace amounts of THC (tetrahydrocannabinol). This is far too little to make anyone high or stoned, but such minimal traces of THC can still change and improve the functioning of other cannabinoids in the oil. We call this mechanism the entourage effect, which may well prove crucial for certain applications of CBD supplements.
At any rate, such Full Spectrum CBD Oil is very different from THC oil, cannabis oil, or marijuana oil ("weed drops"), since these can actually make you high or stoned. That can have major consequences for your mood, your driving skills, and your ability to work or pay attention in school, for instance. That's why tou won't find any products like marijuana oil in our product range.
What Is The Entourage Effect?
Scientists assume that cannabinoids can produce positive health effects in isolation. However, the cannabinoids, flavonoids, and terpenes in CBD Oil can work together. These scientists also suspect that taken together, these compounds are more effective than when they are used in isolation. In this sense, the whole is more than the sum of is parts. We call this phenomenon the entourage effect.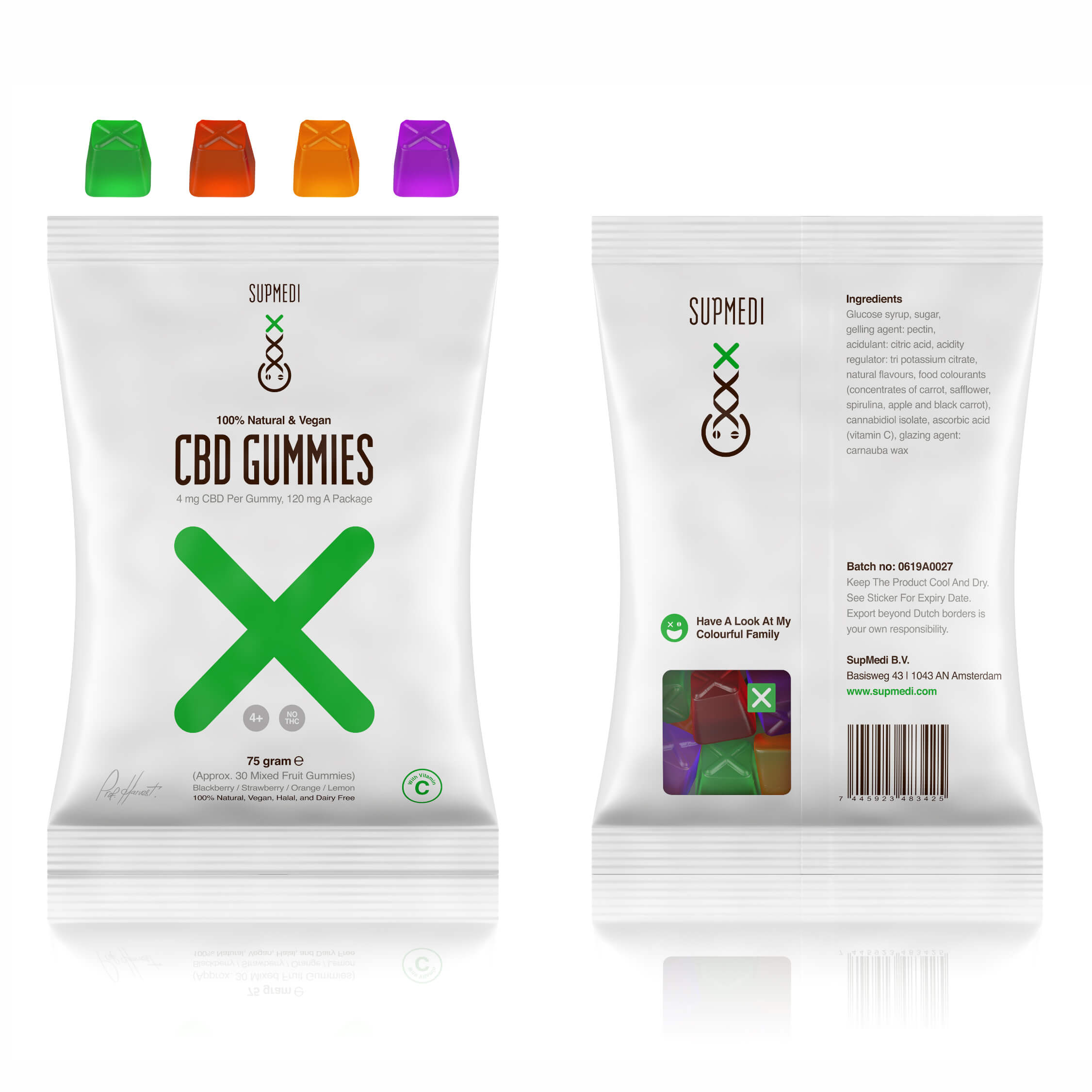 Isolates
Isolates are cannabinoids that exist in isolation from all other cannabinoids. This is achieved by heating CBD Oil during the extraction process. This enables separation of single cannabinoids like CBD while removing all other cannabinoids, terpenes, and flavonoids. THC disappears from the hemp extract, too.
SupMedi CBD Tablets and our CBD Nutrition products are all examples of CBD isolate supplements. These products do not cause any entourage effects, but they do not contain any THC whatsoever, guaranteed.
Broad Spectrum CBD Oil
Whereas Full Spectrum CBD Oil contains all cannabinoids including (minute traces of) THC, Broad Spectrum CBD Oil has all THC removed from the extract entirely. That includes the minimal traces of THC still present in full spectrum products.
The advantage of Broad Spectrum CBD Oil is its near-full complement of cannabinoids: the one ingredient missing is tetrahydrocannabinol. The remaining cannabinoids, terpenes, and flavonoids can still work together and bring about part of the entourage effect.
The downside of CBD Oil without THC, however, is its lack of part of the entire spectrum of active compounds. The THC concentration legally permitted in full spectrum products is too low to produce any noticeable psychoactive effect. The chief reason for not wanting any THC in your supplements are either drug or doping tests used in professional sports and certain corporate policies, or taking CBD abroad to countries where stricter cannabinoid laws may apply. In these specific cases, we recommend our isolate-manufactured CBD Tablets, CBG Gummies, or other CBD Nutrition products.
Full Spectrum Oil Or Isolate: What Is Your Best CBD Match?
Of course, the choice is ultimately yours, depending on your personal preferences. Some people are adamant about not wanting any THC in their system; even if it is too little to produce any noticeable psychoactive effects. Full Spectrum CBD Oil contains all the natural cannabinoids found in hemp plants, including THC. That is why we recommend Full Spectrum CBD Oil to anyone looking to profit optimally from hemp in the most naturally pure way.
Using Full Spectrum CBD Oil on a refular basis may in some cases produce positive outcomes in doping tests. This applies only to the most sensitive of testing methods, but professional athletes at the top of their competitions will want to avoid all risks. That is why CBD isolate-based supplements are becoming more important as more (amateur and professional) athletes want to benefit from cannabidiol. This is precisely why SupMedi designs products such as CBD Oatmeal specifically with sporty lifestyles in mind.
All SupMedi CBD Oil variants are full spectrum products, as is our CBG Oil. Our other products are produced using pure CBD isolates, including our delicious CBD Chocolates, CBD Gummies, or CBD Coffee!