3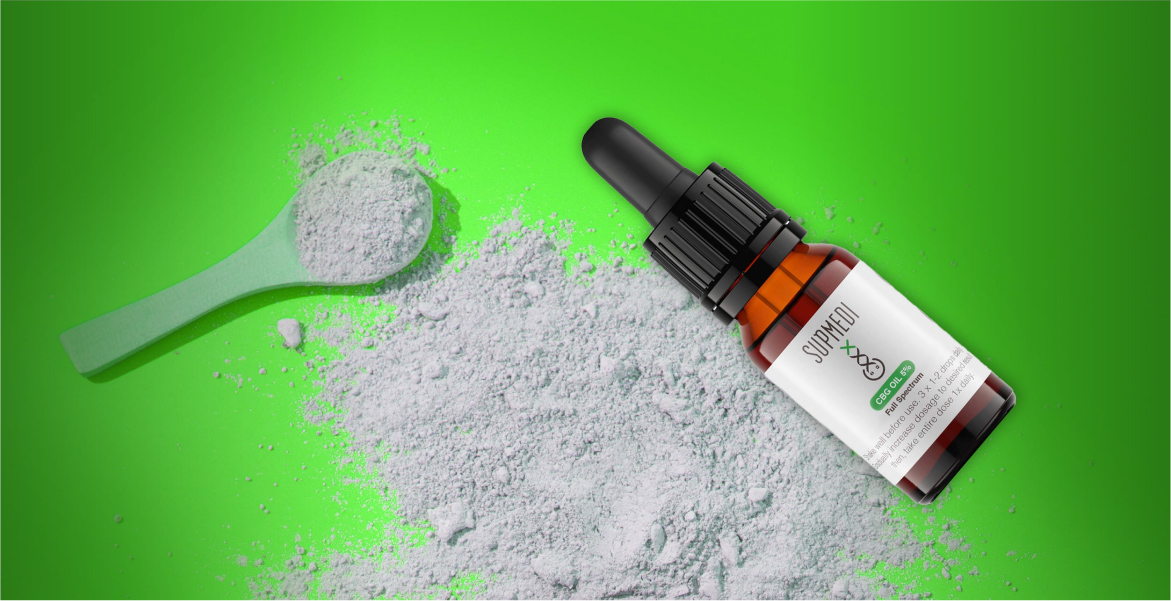 CBD isolate and full spectrum oil
17 January 2022
These days, we see many people searching for CBD products that contain absolutely no trace of THC. This is why we developed our CBD Tablets and other supplements based on CBD isolate, in contrast to our Full Spectrum CBD Oil. But what exactly are isolates, and what are their benefits and drawbacks? This blog explains the differences.
Hemp oil and CBD isolate
Hemp and cannabis plants are both variants of the species Cannabis sativa L. These names are often associated with THC and 'getting high'. Hemp contains only minimal amounts of THC, but this variant does contain considerable levels of CBD (cannabidiol). This is why hemp is used on an industrial scale to produce CBD Oil that cannot cause a psychoactive 'high' effect.
What is the difference between Full Spectrum CBD Oil and CBD isolate?
Besides CBD, hemp plants contain many other cannabinoids. Our Full Spectrum CBD Oil contains the entire range of cannabinoids, terpenes, and flavonoids found in the plant. SupMedi Full Spectrum CBD Oil is harvested from special hemp plants that contain only minimal traces of THC (tetrahydrocannabinol). Yet even though Full Spectrum CBD Oil never contains more than 0.5% THC (too little for psychoactive effects), minute quantities may still be present in these supplements.
Isolates are isolated cannabinoids. They are obtained by heating the hemp extracts during the extraction process, causing only CBD to remain. This includes removal of all THC traces from the extracts. In the end, only CBD isolate remains, which is then made into a powder for further use in various CBD supplements other than oil.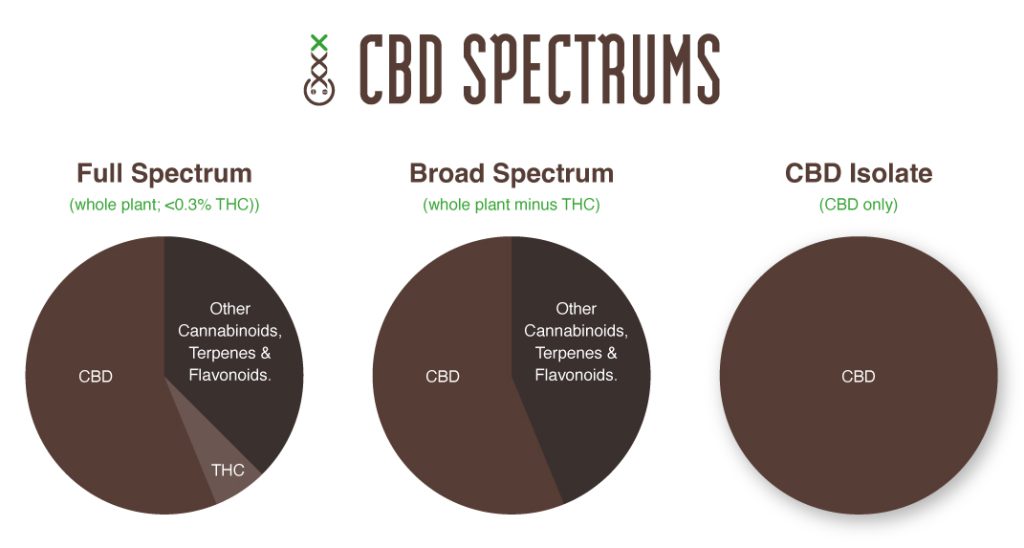 Who can benefit from CBD isolate?
As mentioned above, Full Spectrum CBD Oil cannot make you high. However, the trace amounts of THC present in the oil can enhance the effects of other cannabinoids by means of the entourage effect.
Some people do not want even the slightest trace of THC in their CBD supplements for various reasons. Perhaps they have had negative experiences with THC, or they could be professional athletes facing regular doping tests. In such cases, CBD isolate based supplements are exactly what you need!
How do CBD isolates work?
CBD isolates affect the receptors of the body's endocannabinoid system (ECS). This comprehensive system influences many physiological processes in turn, including digestion,the immune system, moods, and sleep, to name but a few. All of these processes are directed by the ECS. That means CBD has direct influence on our body: CBD Oil can support the ECS to improve our body's natural balance.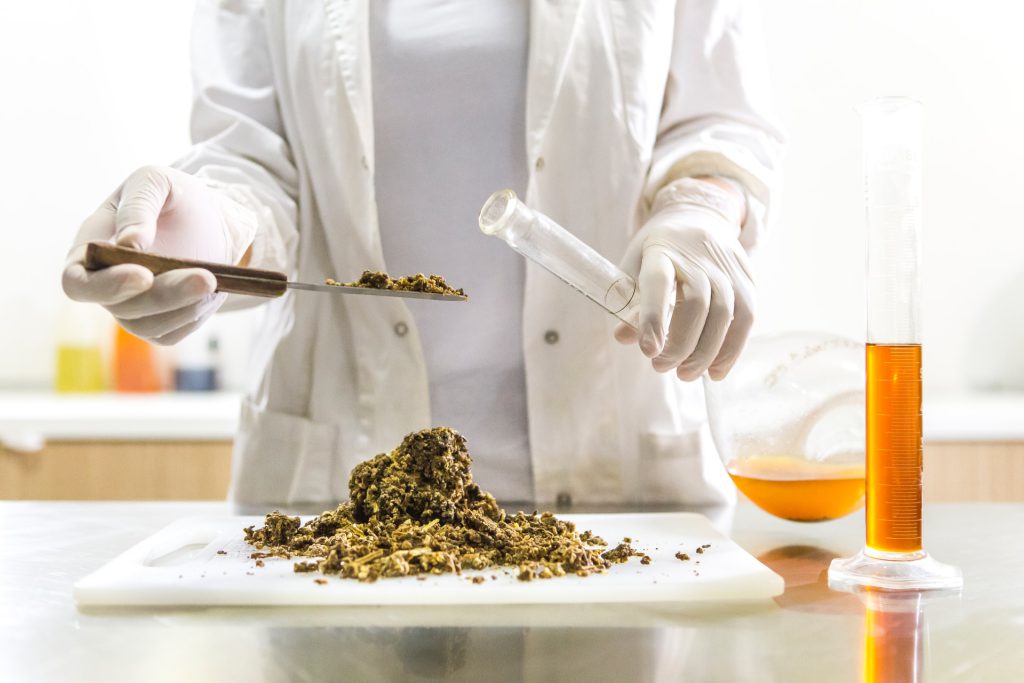 The benefits of CBD isolate in supplements without oil
We have listed the benefits of CBD isolate supplements below for your convenience.
No THC; no positive drug or doping tests
CBD isolates contain only CBD: no THC means no chances of positive outcomes in drugs or doping tests. Even though chances of such positive tests are very slim if you take full spectrum supplements, they are impossible to rule out due to the potential for trace amounts of THC.
A full range of isolate CBD products
SupMedi offers a comprehensive range of CBD products based on isolates, It is easy to find a supplement that suits your personal needs and lifestyle!
Easy dosing
Since these CBD products contain only isolates, they are very easy to dose: the exact amount of CBD is indicated on the packaging. That means you know exactly how much CBD you are taking!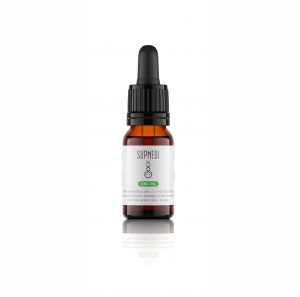 Potential health benefits
Just like full spectrum oil, isolate based CBD supplements offer a range of potential health benefits. You'll find a few important examples below.
CBD for anxiety, depression, and stress
CBD has effects on the body, but it can also help balance the mind! Multiple studies have demonstrated how CBD isolate can help relieve anxiety, depression, (job) stress, and even PTSD.
CBD for pain
CBD has analgesic properties, and isolates can be effective for pain relief. However, some studies indicate that CBD works best against pain if used in combination with other cannabinoids such as THC and CBG through the entourage effect.
CBD and inflammation
Research reveals that CBD has anti-inflammatory properties, allowing CBD to help people with inflammation symptoms. Examples include CBD Cream for skin problems and CBD Tablets for arthritis.
CBD to sleep better
Many people turn to CBD to help them sleep better due to its soothing and sleep-promoting properties.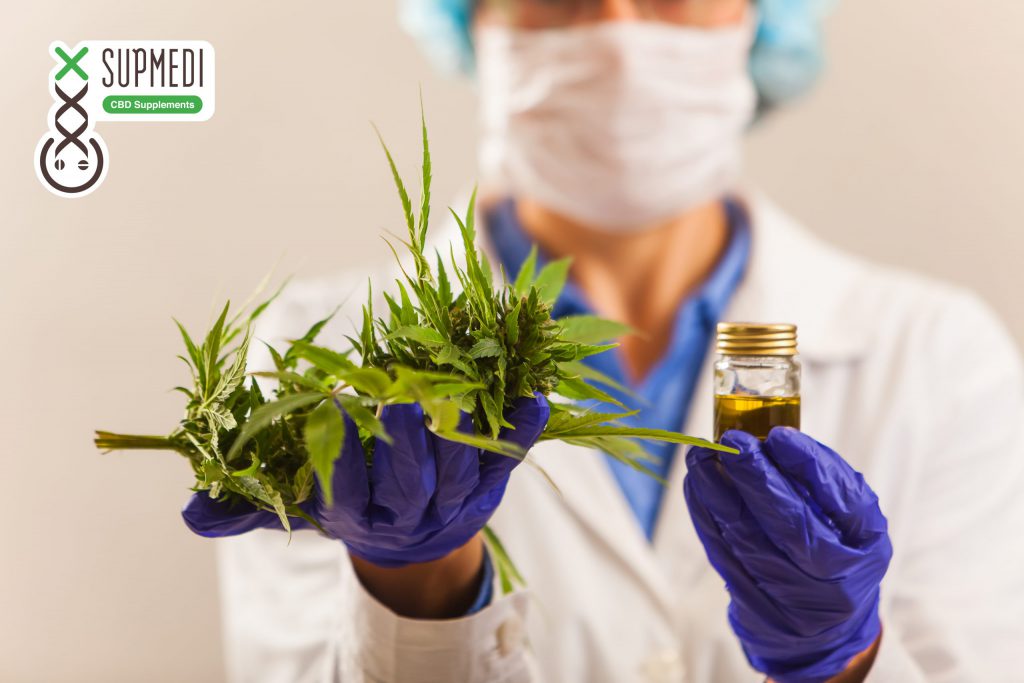 The downside of CBD isolates
In spite of their advantages, CBD isolates also have a few drawbacks, as you can read below.
CBD isolates contain no terpenes or flavonoids
Terpenes and flavonoids are natural plant ingredients. Terpenes give plants their distinctive fragrance, and they can interact with cannabinoids like CBD and THC to enhance their properties and effects.
Flavonoids are responsible for many of the colours we see in fruits and vegetables, as well as helping protect plants against disease. Flavonoids have anti-inflammatory potential, can serve as antioxidants, and can help prevent cell mutation.
No entourage effect in CBD isolates
Scientists assume that isolated cannabinoids can have positive health effects even without interacting with other cannabinoids, terpenes, and flavonoids. However, CBD isolate lacks the added benefits of the entourage effect, in which the whole is more than the sum of its parts.
Which oil and supplements contain CBD isolates?
Both our CBD Oil and our CBG (cannabigerol) Oil are full spectrum supplements: these are not made using CBD isolate. Our other products are all made using high-grade isolate hemp extract. We will highlight the product range below.
CBD Tablets
Our quality CBD Tablets with added vitamin C are easily absorbed by the body. Every tablet contains 12mg CBD, allowing for fast and convenient dosing.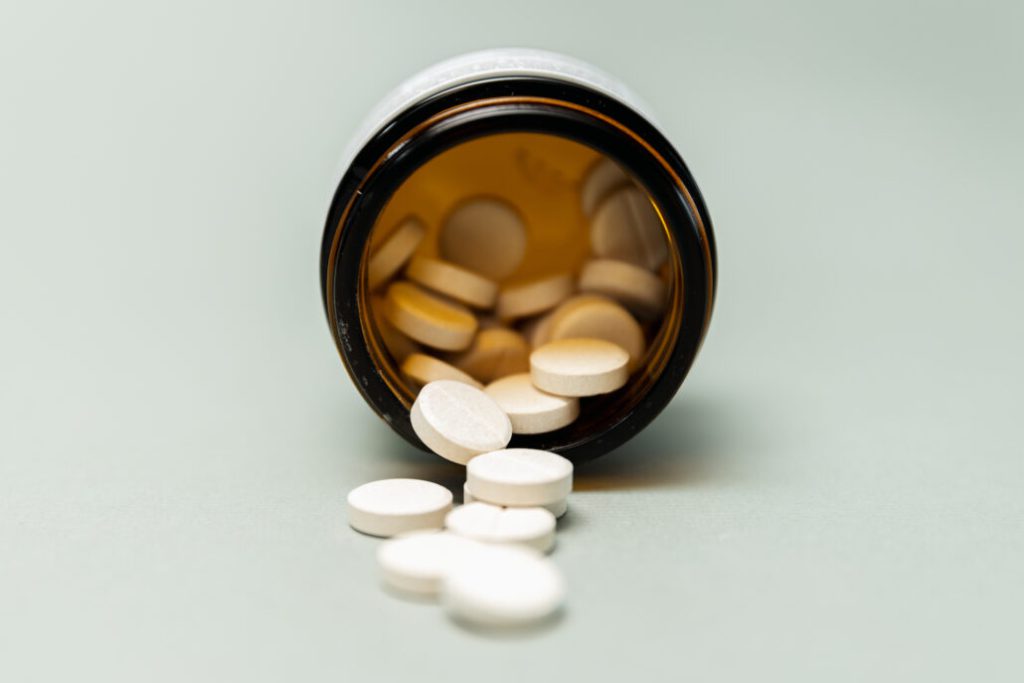 CBD Gummies
Anyone fond of chewing away on a sweet treat ought to give our CBD Gummies a try. These chewy candy gummies come in four lovely fruit flavours, containing CBD isolate and vitamin C – all vegan and halal, too!
CBD Coffee
Any coffee enthusiast is sure to appreciate our single origin CBD Coffee Beans, available in two gourmet flavours!
CBD Hot Chocolate Spoon
Our CBD Hot Chocolate Spoon makes you another delicious hot drink out of a lovely chunk of chocolate infused with CBD. Dunk it into a cup of warm milk and you're all set for pure CBD peasure!
CBD 24/7 Chocolate Thins
If you prefer your gourmet chocolate straight from the box, you're in for a real treat with our CBD 24/7 Chocolate Thins! You'll find a serving of quality CBD isolate hidden inside every slice of exclusive, 70% dark, sustainable harvest Virunga chocolate!
CBD Oatmeal
Oatmeal is back in the spotlights: go for a solid start of your day with these wholesome CBD Oatmeal isolate breakfast cereals!
CBD Argan Cream or Argan Salve
Our CBD Argan Salve and CBD Argan Cream are ideal for dry and damaged skin as well as for treating minor cuts and bruises. The CBD isolate in our skincare products helps skin cells recover, aided by organic argan oil and added vitamins.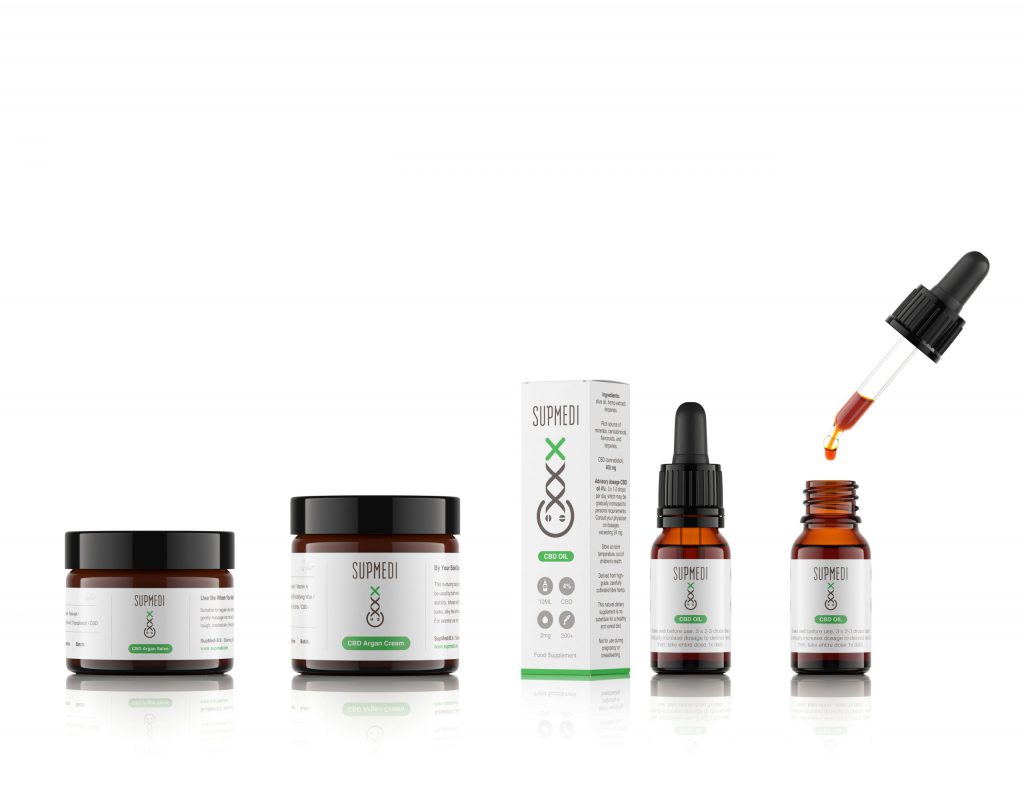 Spoiled for choice with oil or CBD isolate supplements!
Whether you're looking for CBD Oil or another CBD supplement, SupMedi always has top quality and purity solutions waiting for you. If you want the comprehensive benefits of everything hemp plants can offer, choose our full spectrum oil products: Full Spectrum CBD Oil 5%, Full Spectrum CBD Oil 10%, or Full Spectrum CBG Oil 5%. If you prefer supplements based on isolates instead, then our CBD Tablets, CBD Gummies, and all our other CBD products leave you spoiled for choice. Head straight for the online store and order your perfect CBD match today!