3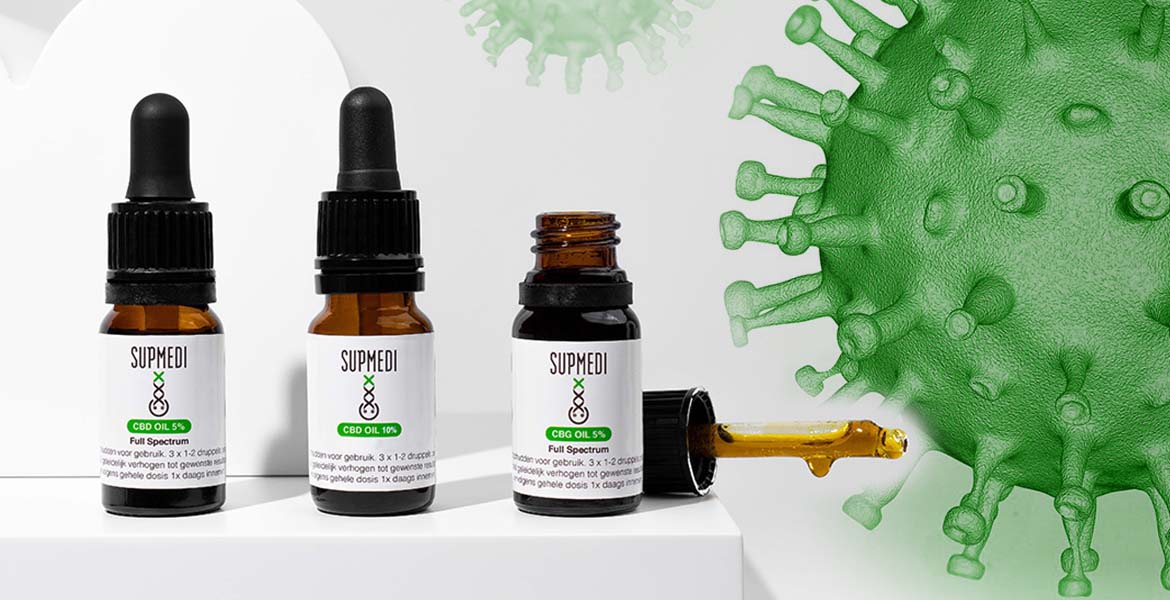 Breaking: CBG and CBD Oil against coronavirus?
12 January 2022
Breaking News: fresh research claims that two compounds in our Full Spectrum CBG and CBD Oil could help protect us against the coronavirus. Of course, we should stay cautious in statements regarding our health, but the best news is yet to come. These new findings concern CBDA and CBGA; two cannabinoids present in very high concentrations in our full spectrum oil supplements. Read all about it here, and decide for yourself!  
Can Full Spectrum CBG and CBD Oil protect against coronavirus?
Everyone's had it with the coronavirus pandemic; that much is clear. Fortunately, we see promising signs showing that we're slowly getting the SARS-CoV-2 virus under control, aided by vaccines, antiviral drugs, and the enforcement of global countermeasures. However, sometimes help arrives from an unexpected direction. Brand-new scientific studies demonstrate that two compounds from our Full Spectrum CBD and CBG Oil could help protect us from coronavirus infections!
It's literally all over the news: the internet is abuzz with reports on a study into hemp compounds conducted by Oregon State University. The study, published by the Journal of Natural Products, claims and, according to the research team, proves that two cannabinoids from our full spectrum oil supplements known as CBDA and CBGA prevent virus particles from entering cells. That makes it impossible for the virus to start an infection. In theory, this is ground-breaking news, because this would mean our full spectrum supplements could work both protectively and preventively against the virus that's been holding the world hostage for over two years now.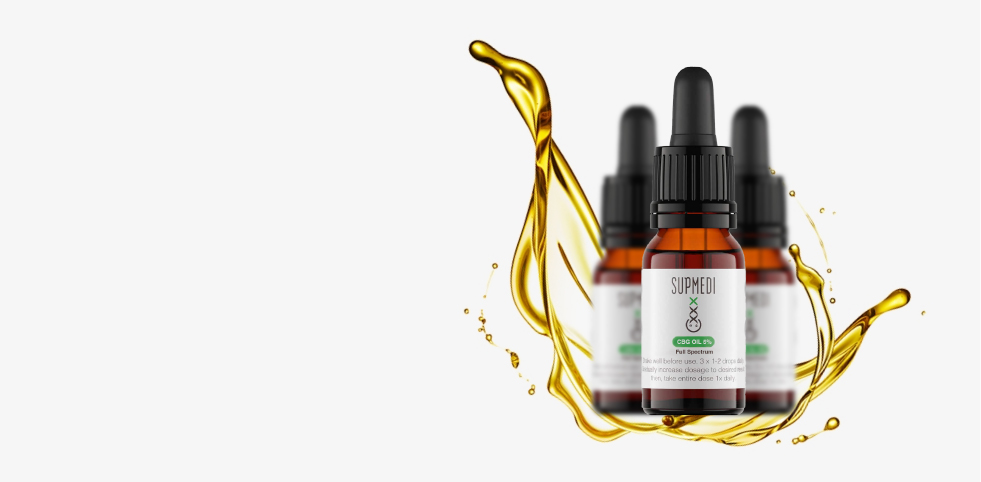 Does our full spectrum oil contain CBGA and CBDA?
As the research team demonstrated, the potential of CBD and CBG Oil is related to a duo of relatively obscure cannabinoids called CBDA and CBGA. These compounds, cannabidiolic acid and cannabigerolic acid, respectively, are natural precursors to CBD and CBG. Hemp plants naturally convert them into their better known counterparts. Regular CBD supplements based on hemp isolates, like the ones you'll find at most drugstores, do not contain these compounds. Luckily, though, you've come to the right place here at SupMedi if you're looking for premium full spectrum hemp oil products that do contain CBDA and CBGA – in very high concentrations, as a matter of fact. Full spectrum hemp supplements comprise the entire range of active hemp compounds. This allows you to benefit fully from the entourage effect: the unique ways in which these substances can influence and boost each other's effects. Our web store offers two high-grade full spectrum supplements: 5% CBD Oil and 5% CBG Oil.
Full Spectrum CBD Oil
Our Full Spectrum CBD Oil is an exceptionally high-quality product that contains everything you'll find in the world's finest hemp samples. The sole exception is THC: this is only present in minimal trace quantities if at all, which rules out any possibility of getting 'high' or 'stoned' from our supplements. What Full Spectrum CBD Oil does contain, however, is CBD (cannabidiol)  with all its potential health benefits. Moreover, the broad spectrum formula also comprises CBDA; the very compound that is turning the medical community on its head right now. That means you're lucky to already know SupMedi, because here, you can just order your Full Spectrum CBD online and start profiting from its recently discovered coronavirus potential right away!
Full Spectrum CBG Oil
Our Full Spectrum CBG Oil is an even more exclusive product. This supplement also contains all the goodness that hemp plants provide, with added emphasis on the high concentrations of CBG, or cannabigerol. This is a relatively unfamiliar compound; but like CBD, it shows huge potential when it comes to relaxing, better sleeping, nerve protection, and strong antibacterial effects. CBG is created from its precursor CBGA; the second cannabinoid mentioned in the study as a major promise in the battle against the coronavirus. That's great news, as our special Full Spectrum CBG Oil contain exceptionally high concentrations of CBGA!
CBGA and CBDA content tested in independent laboratories
Our full spectrum supplements are of such high quality that we're not afraid to have them tested in independent GLP-certified laboratories. This enables us to guarantee you'll always get the purest and most consistent products you can find. Lab analyses indicate that our Full Spectrum CBG Oil can contain over 15% CBGA, while SupMedi Full Spectrum CBD Oil can hold over 40% CBDA. That's your way to ensure you'll order only the very best full spectrum hemp oil supplements with us!
Preventive coronavirus protection with Full Spectrum CBG and CBD Oil
In previous blogs, we mentioned the possibilities of our supplements with respect to direct and indirect consequences of coronavirus and Long Covid symptoms. We have to stress that in spite of everything, we are still not allowed to call our supplements medicines. In fact we can't even make any medical claims about them. Fortunately, however, research such as the new study by Van Breemen et al. shows how hemp has been offering us interesting perspectives for thousands of years; and keeps doing so to this very day.
Whatever legal provisions allow us to say, however, everyone is free to see for themselves what CBD (A) and CBG (A) are capable of, including in the context of corona. At any rate, our online store offers you the purest forms of Full Spectrum CBD and CBG Oil, which are absolutely loaded with the hemp compounds everybody is talking about right now. Both types of oil contain both active ingredients, although one contains more CBDA while the other holds more CBGA instead. That can be a good reason to order both supplements at once, because they can be used to complement one another. Any potential side-effects (in the rare instances in which they may occur) are minimal. After all, the World Health Organization has given CBD the green light for a reason!
If you don't want to wait until further research further clarifies these discoveries, we suggest you grab your digtal shopping basket and order your Full Spectrum CBD and CBG Oil today, because these types of discoveries tend to increase popular demand fast…