3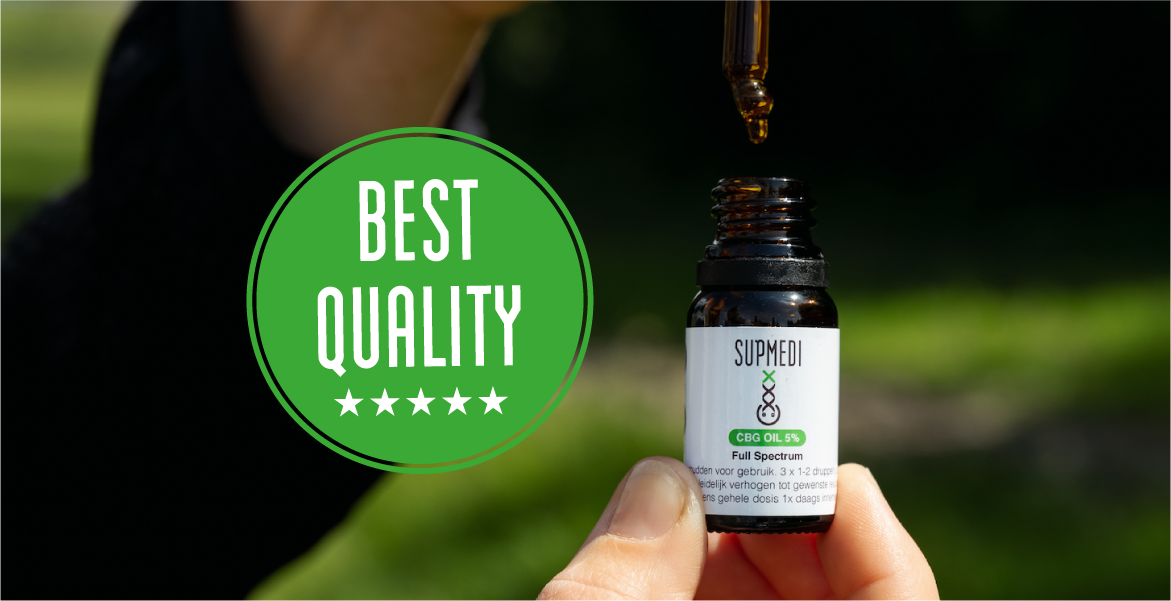 Quality CBD Oil
23 December 2021
CBD, or cannabidiol, is a natural compound drawn from hemp plants. Our high quality CBD supplements are produced using extracts from the finest premium hemp. More and more people use our CBD Oil and other products as natural support for a staggering range of symptoms and health conditions. But what are the signs of high quality CBD Oil to look for? How important is quality when ordering CBD Oil online? We give you a crash course in label reading as we explain what makes SupMedi CBD Oil so popular!
How To Recognise Quality CBD Oil
Let's start with a quick review of common names you'll hear when looking for high quality CBD Oil.
What Is The Difference Between CBD And THC?
CBD is short for cannabidiol, a cannabinoid derived from hemp- or cannabis plants. THC is an even more famous cannabinoid. The main difference between the two is the fact that THC is psychoactive, meaning it can make people high. CBD, by contrast, cannot make you high.
What Is The Difference Between Hemp And Cannabis?
Both hemp and cannabis plants are variants of the species Cannabis sativa L. The distinction between cannabis and hemp is their THC content. Hemp plants can never contain more than .3% THC. Any plant containing more is called cannabis.
CBD can be derived from both hemp and cannabis plants. It is important to know the difference, because CBD products drawn from cannabis plants may contain enough THC to make you high. In addition, any THC in cannabis derived products can show up as a positive result on a drug test. Fortunately, all SupMedi CBD Oil supplements are made using quality hemp plants, so you cannot get high from these.
Still, it's interesting to see how CBD and THC combined can produce other effects than either compound by itself. This is called the entourage effect. It applies to many more cannabinoids than just THC and CBD, as well as to flavonoids and terpenes hemp plants naturally produce. You can enjoy their full combined effects by trying our Full Spectrum CBD Oil.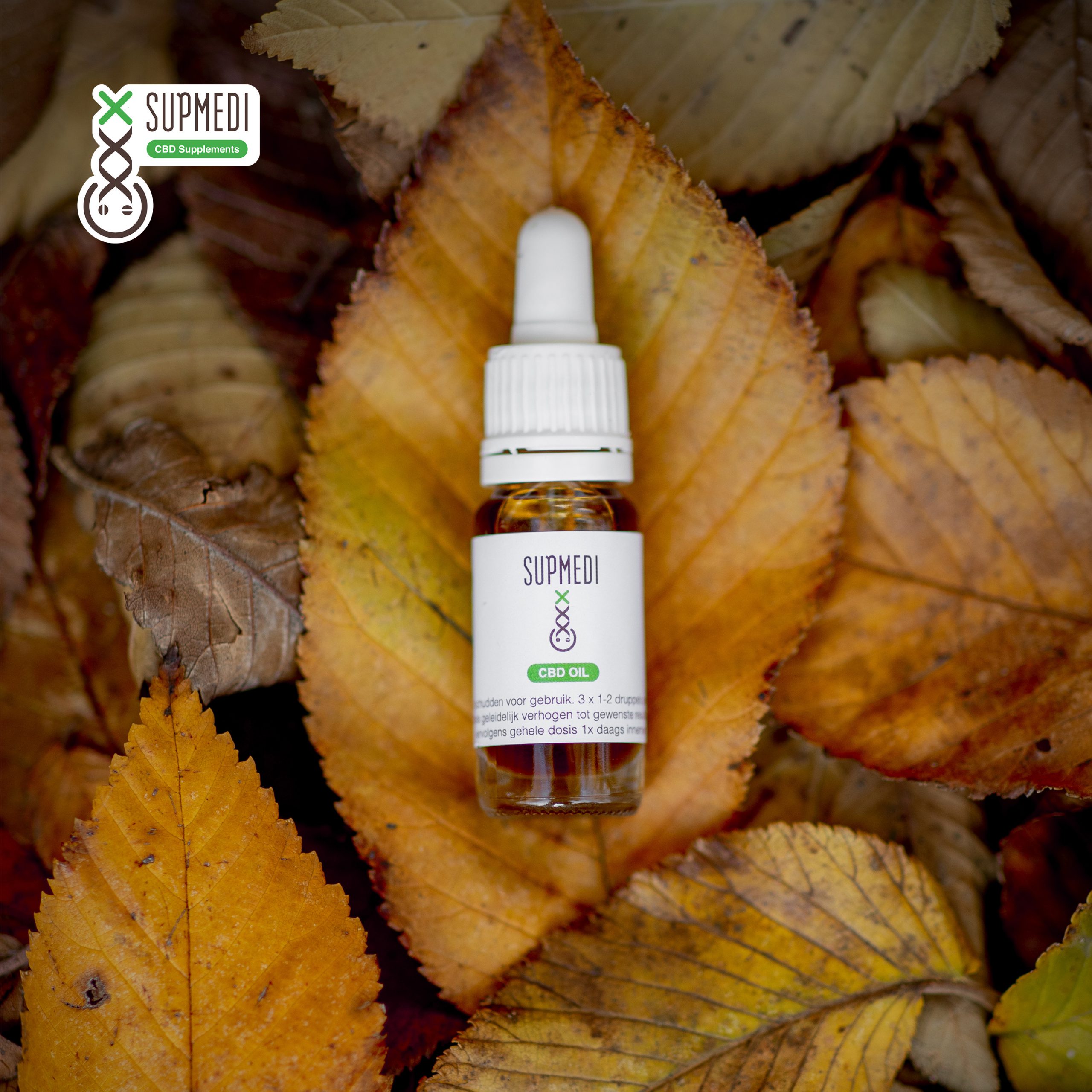 What Is The Difference Between Full Spectrum, Broad Spectrum, And Isolate CBD?
Confused? Here's the differences between all types of CBD Oil, to help you choose your best match!
Full Spectrum CBD Oil is a CBD product containing all the natural compounds originally found in the plants. Our CBD is drawn from industrial hemp plants that contain only trace quantities of THC. Full Spectrum CBD products are not allowed to contain more than .3% THC. Together, all these natural compounds produce the entourage effect;
Broad Spectrum CBD Oil contains all the natural ingredients of hemp plants just like Full Spectrum CBD Oil. The one difference is the removal of the final traces of THC from the product;
CBD Isolates contain CBD isolated from other cannabinoids by heating during the extraction process. This isolates the CBD from all the other cannabinoids, terpenes, and flavonoids in the raw hemp ingredients, including any THC. Examples of SupMedi products containing isolates include our CBD Tablets, CBD Gummies, and our other CBD Nutrition products. Although these products do not contain any entourage effects, they are guaranteed to be 100% THC free!
What Can CBD Oil Do For You?
New discoveries about CBD are made on a monthly basis. CBD Oil can be useful for much more than aches or illnesses. Many athletes use CBD for faster recovery, for instance, or to improve their focus or boost their energy. The great thing about CBD Oil is its general lack of side-effects; a stark contrast with regular medication. CBD Oil is most often used by people who encounter the following problems:
Stress, anxiety, and tensions;
Sleeping problems and gastrointestinal problems;
Inflammation, arthritis, and chronic pain;
Epilepsy;
Depression, addiction, performance anxiety, ADHD, and PTSD.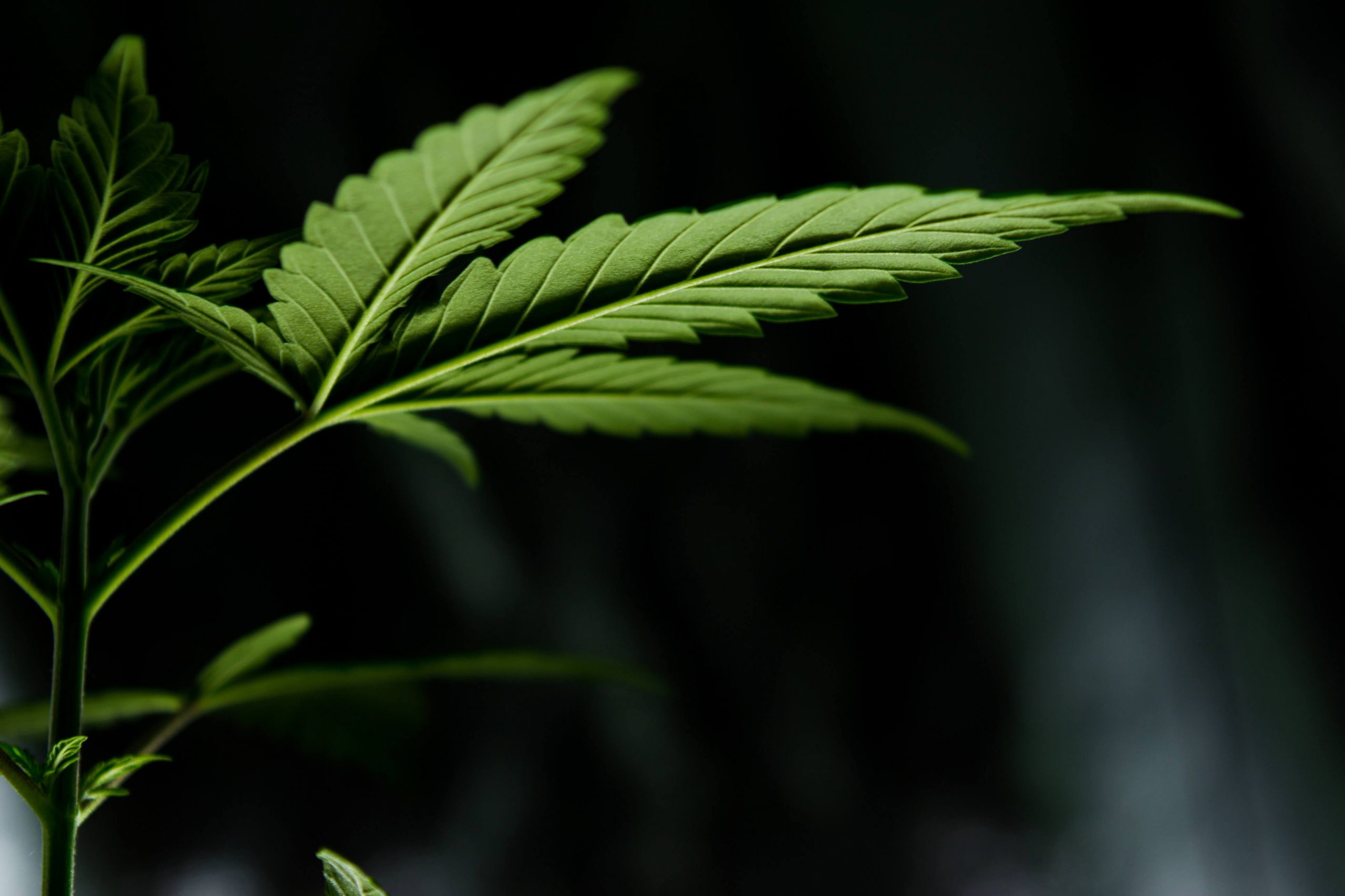 What Are Signs Of Quality CBD Oil?
Once you decide to give CBD Oil a try, you need to know what to look for when it comes to quality products, whether you're buying in-store or ordering online. Of course, labels and product specifications matter, so read these carefully and always make sure the product actually contains CBD! Some bottle may use confusing terms like hemp oil or even hemp seed oil. Even though CBD comes from hemp, regular hemp oil generally contains very little CBD!
Also pay close attention to the THC content of the oil. You don't want any unexpected THC effects after trying your CBD Oil. The best way to ensure buying pure CBD Oil is to choose products that are subjected to strict testing in independent laboratories. This is the only way to make sure it contains the CBD you're looking for, without any contamination or unwanted THC effects. And to be fair, you'll find this type of quality CBD Oil hard to come by at your local discount drugstore. As it turns out, opting for cheap CBD products is often an expensive mistake in the end…
How Can You Be Sure About The Quality Of Your CBD Oil?
Consumer reviews have demonstrated that CBD Oil by inferior brands often contains other ingredients than those stated on the label. High quality CBD products are QC-tested by independent laboratories to determine their exact contents.
SupMedi CBD Products are ranked among the best in the world, and we are naturally proud of that! We subject all our CBD products to strict testing by certified independent laboratories to make sure you get nothing but the finest quality supplements.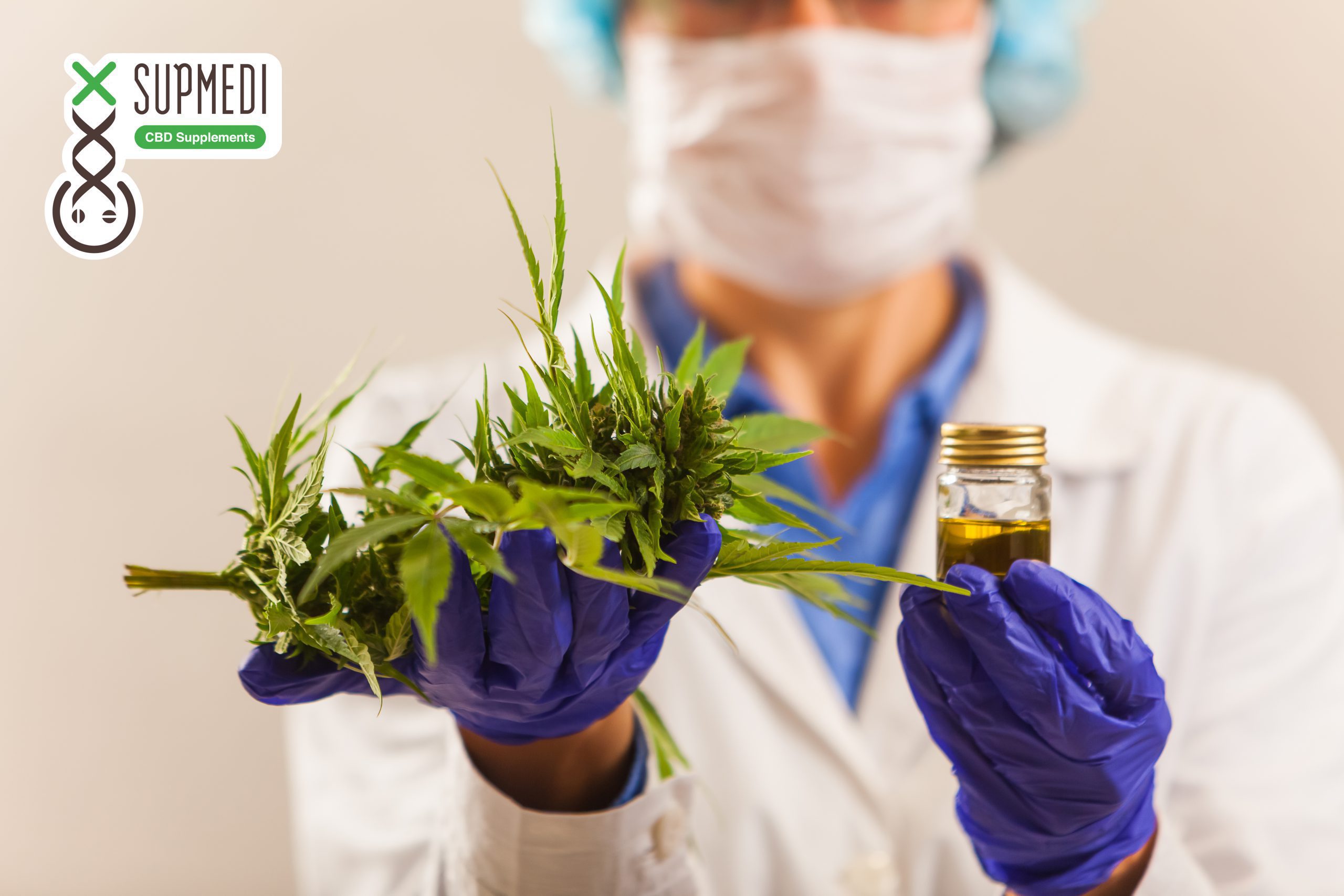 Why Is SupMedi CBD Oil Such A Popular Choice?
Our secret is quite simple, actually. We combine the best of both worlds by linking scientific insight with the power of nature. That is how we develop the best, purest, and most effective CBD supplements in the world.
All our CBD products are made using only the very finest natural ingredients. Our CBD supplements contain only the very best cannabidiol from carefully cultivated fibre hemp. In the specific case of our Full Spectrum Oil, that includes valuable compounds such as CBC, CBG, and CBN, as well as terpenes and flavonoids. The biggest added benefit of Full Spectrum CBD products is in the sophisticated interactions between all the hemp plant's components, also called the entourage effect. Our other products are isolates, and these contain nothing but the natural CBD that started it all.
What Is The Added Value Of SupMedi?
SupMedi is run by a young and spirited team. We aim to innovate and we keep looking ahead. Together, we make sure we stay a few steps ahead of the competition. We also team up with acclaimed scientists. This allows us to keep launching new and improved CBD products as we stay at the forefront of the latest scientific developments. Through our mailings, eBooks, and blogs, we happily share our expertise and insights with you. This enables you to get all the facts, discover applications for specific conditions, and keep making informed choices. And on top of the quality of our CBD Oil, that is the most important thing of all. Ultimately, your health is all that counts!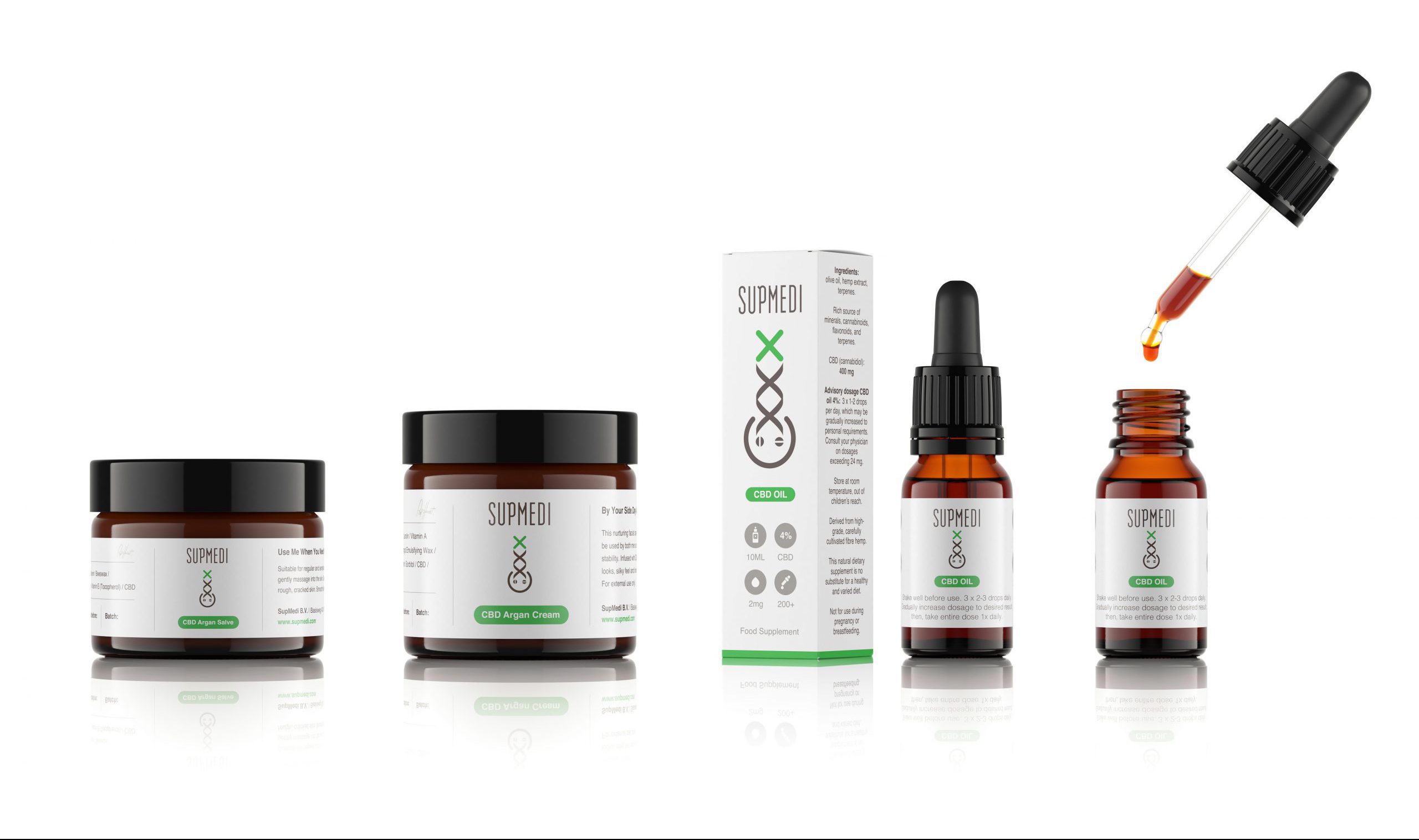 If you want to know more about the effects and applications of CBD and find your perfect supplement, be sure to read our blogs, subscribe to our newsletter, download our free e-book, and check all our latest CBD products!