3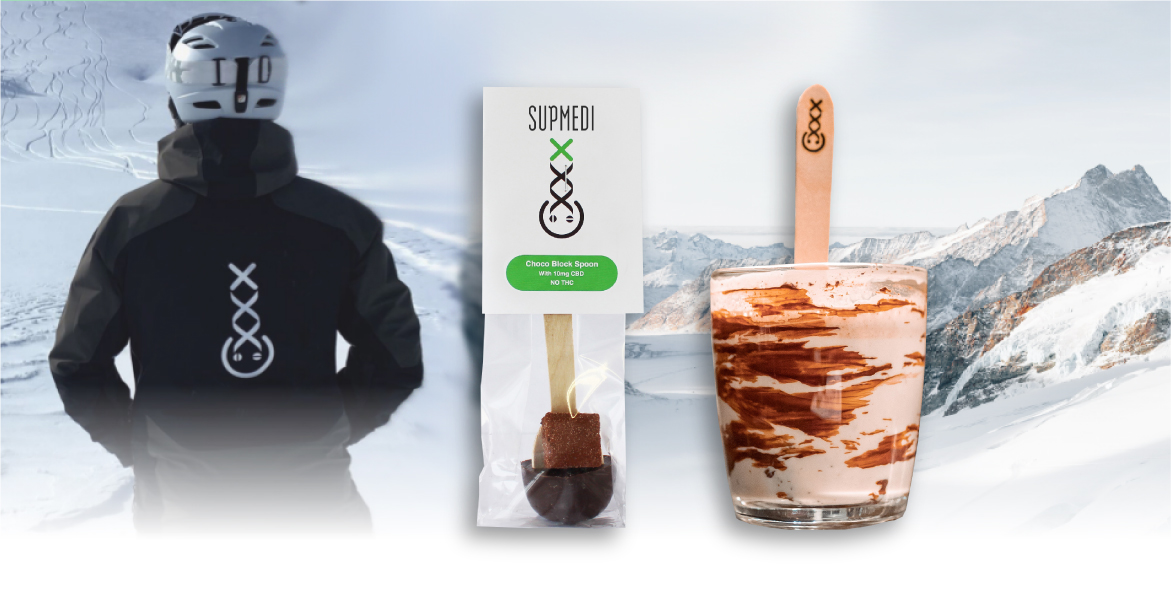 Enjoy Autumn With A CBD Hot Chocolate Spoon
21 October 2021
There's no denying it: autumn is here! It comes with rainy, windy, cold weather to challenge our immune system and give us the flu, or worse. CBD Oil can help improve your natural defences and get you through the changing weather. Autumn is also the time for adding some cosy warmth, though, and that is where our CBD Hot Chocolate Spoon comes in handy! On top of all the benefits of CBD Oil, a cup of hot coco with added CBD is a great way to enjoy this time of the year. In this blog, we'll explain how to use the CBD Hot Chocolate Spoon, how CBD can boost your immune system against viruses and other threats, and how to add some autumn spice to that hot CBD drink!
The Endocannabinoid System
The ECS, or endocannabinoid system, is a fairly recent discovery. In the nineteen nineties, scientists noticed how the ECS ensures that all the various systems and processes in our body can run smoothly together. These processes include our appetite, emotions, our sense of pain, and our rhythm of sleeping and waking, for instance. Another key constituent of our internal balance and health influenced by the ECS is our immune system, which protects us against the worst of the autumn cold.
The ECS produces endocannabinoids: natural substances that can influence our cell receptors. Endocannabinoids are generated by our own body, but our receptors also respond to plant-derived cannabinoids such as CBD. Both types are acceptable for our endocannabinoid system.
(Endo-) cannabinoids can activate or inhibit specific cells. Their cooperation with our ECS allows them to affect certain health issues. These include sleeping problems, depression, and chronic pain, but the list of conditions is much longer than that.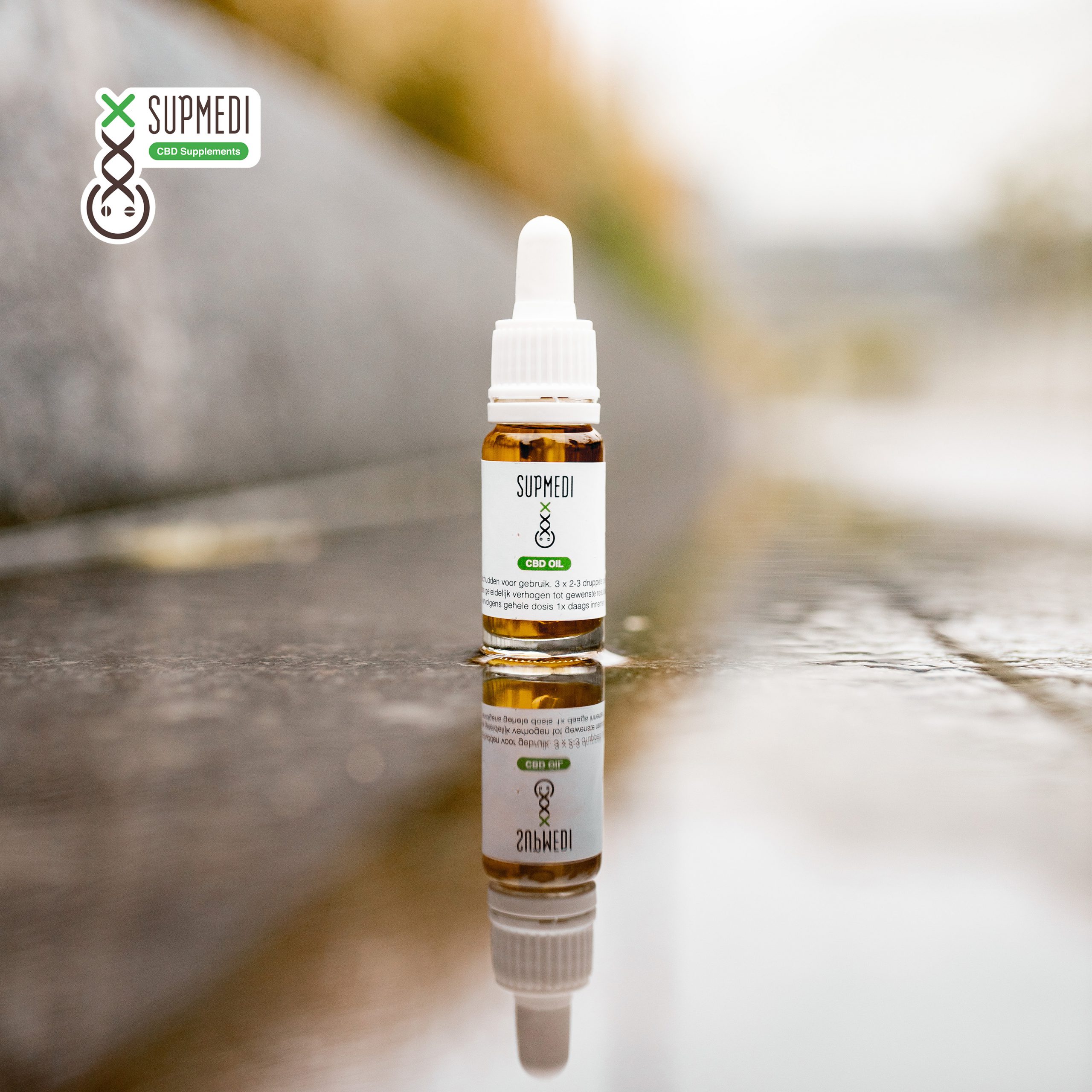 CBD Oil And Our Immune System
Our immune system safeguards our health by protecting us from disease. It is our first line of defence against harmful outside influences. Our immune system's white blood cells enable our body to quickly dispatch bacteria, fungi, and viruses before they can do harm. That prevents you from getting sick, and allows your body respond even faster in the future.
We distinguish two kinds of white blood cells: lymphocytes and phagocytes. Bluntly stated, lymphocytes destroy harmful intruders, while phagocytes clear up particles the body does not recognise as its own.
Research has demonstrated that CBD can have a positive influence on our immune system by means of the ECS. CBD can also have analgesic effects that help reduce pain. It has calming properties that can help us sleep better. In addition, the immunomodulating effect of CBD helps keep our immune system balanced.
CBD Oil And Viruses
CBD Oil cannot prevent viral infections, but if you do catch a virus, CBD can help your body recover faster. The immunomodulating capacity of CBD can help encourage your natural defences to increase their activity.
In addition to this immunomodulating effect, CBD can also help fight inflammation. If, for instance, a flu virus gives you a sore throat, CBD can help the swelling subside and speed up your recovery. Moreover, the analgesic potential of CBD Oil can help ease any pain experienced during influenza and other virus infections. This can help you sleep better in turn, which adds yet another way of speeding up your recovery to CBD Oil's naturally soothing potential.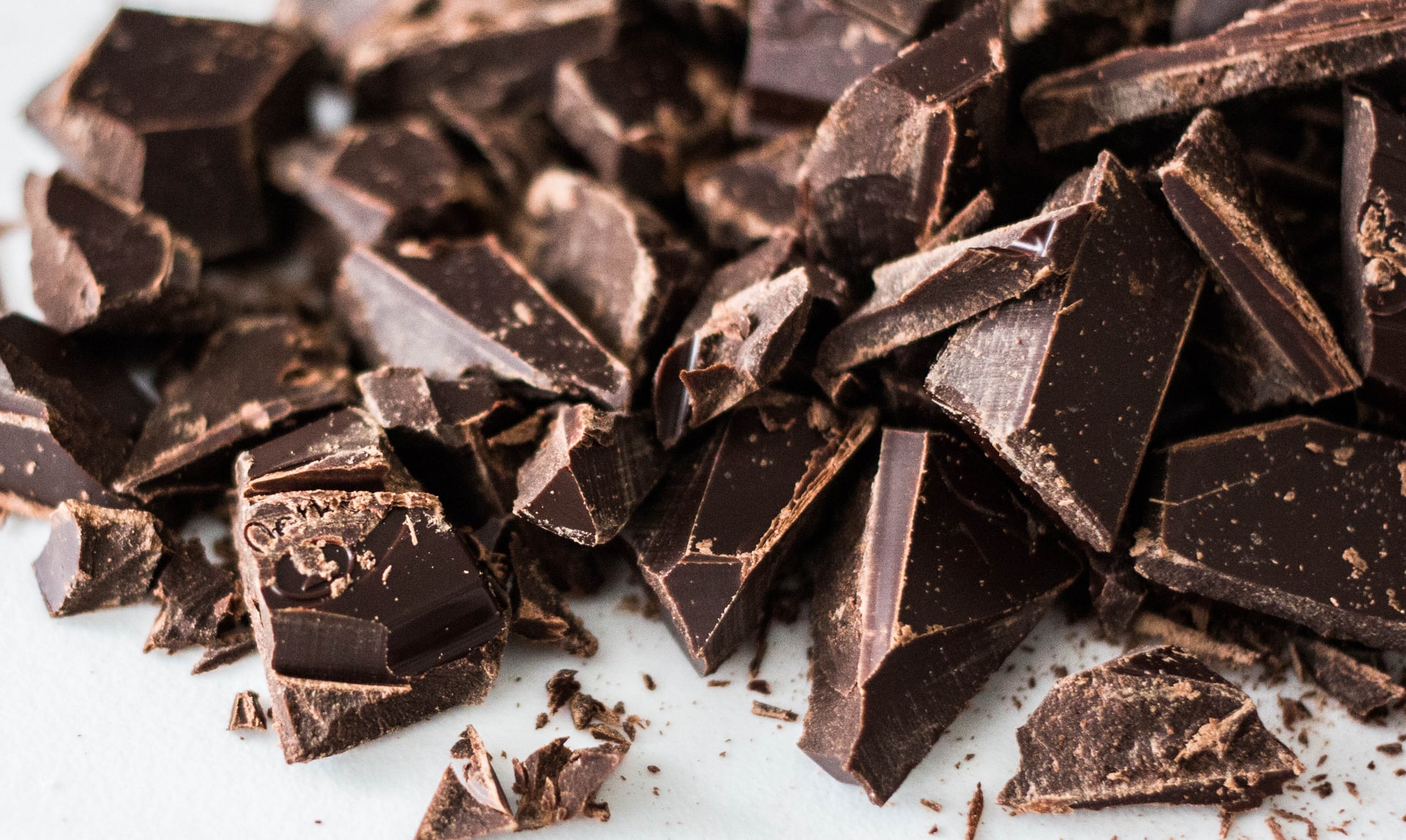 The Health Benefits Of Chocolate
You've probably heard people say that chocolate is like being in love: it can bring a deep and intense sense of joy, right down to the hormonal level. Chocolate contains phenyl ethyl alanine, which triggers the brain  to produce endorphins. Endorphins cause happy, joyful feelings.
Research also indicates that both chocolate and CBD can prove beneficial for blood pressure and arteries. This could be due to antioxidants in cacao as well as to production of anandamide; another endocannabinoid associated with chocolate. Both cannabidiol and chocolate turn out to have favourable potential for cardiovascular health. It is important to note, however, that simply eating more chocolate does not make you healthier by default: that would be too easy. Eating too much chocolate is unhealthy because of the large quantities of sugar and saturated fats it contains. Although dark chocolate is healthier than milk chocolate, for instance, modest consumption is still advisable.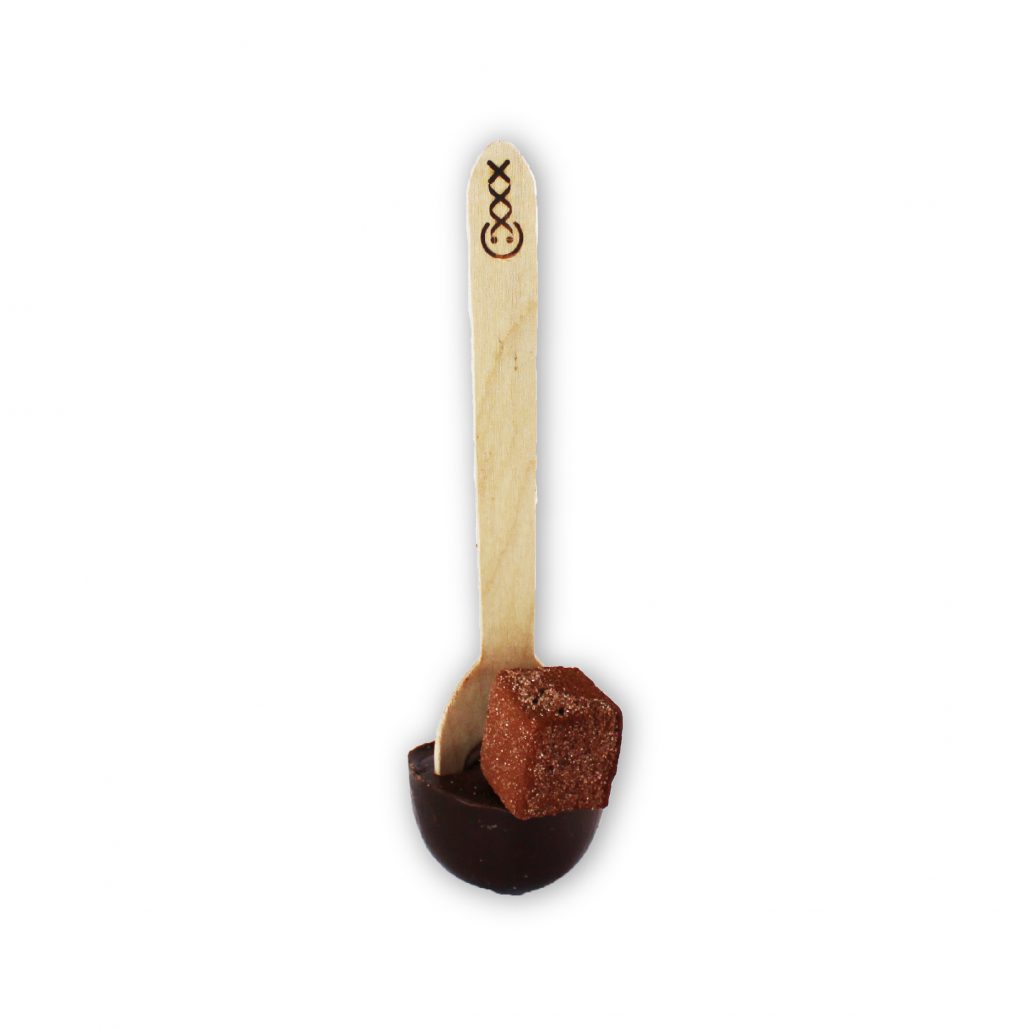 How To Use The CBD Hot Chocolate Spoon
If you like to keep things simple, just heat up a glass of milk and dunk your CBD Hot Chocolate Spoon in it. Wait for two minutes, stir gently, and you're all set for a nice cup of hot CBD chocolate!
If you're looking for a really special autumn treat, try the recipe below. Get that warm woollen jumper out, light a few candles or the fireplace, and enjoy – success guaranteed!
Pumpkin Spice Hot Chocolate
250ml whole milk;
1 tbsp. pumpkin mash;
¼ tsp. pumpkin spice;
1 tbsp. brown sugar
Cream topping;
Your CBD Hot Chocolate Spoon!
Optional toppings:
A whiff of cinnamon, cardamom, or nutmeg;
Marshmallows;
Chocolate flakes or nougatine
Notes:
If you prefer to skip the milk, feel free to use almond, soy, or other dairy alternatives;
Pumpkin mash is simply cooked and mashed pumpkin;
You can use cane sugar, honey, agave syrup, or other sweeteners instead of brown sugar.
Warm up the milk and pumpkin mash along with the spices and sugar at medium heat. Once the mixture starts to boil, pour it into a large mug. Dunk in the CBD Hot Chocolate Spoon and leave it to melt for two minutes. Stir well to let the chocolate mix with the milk. Add a sizeable clot of cream on top and sprinkle with a topping of your choice.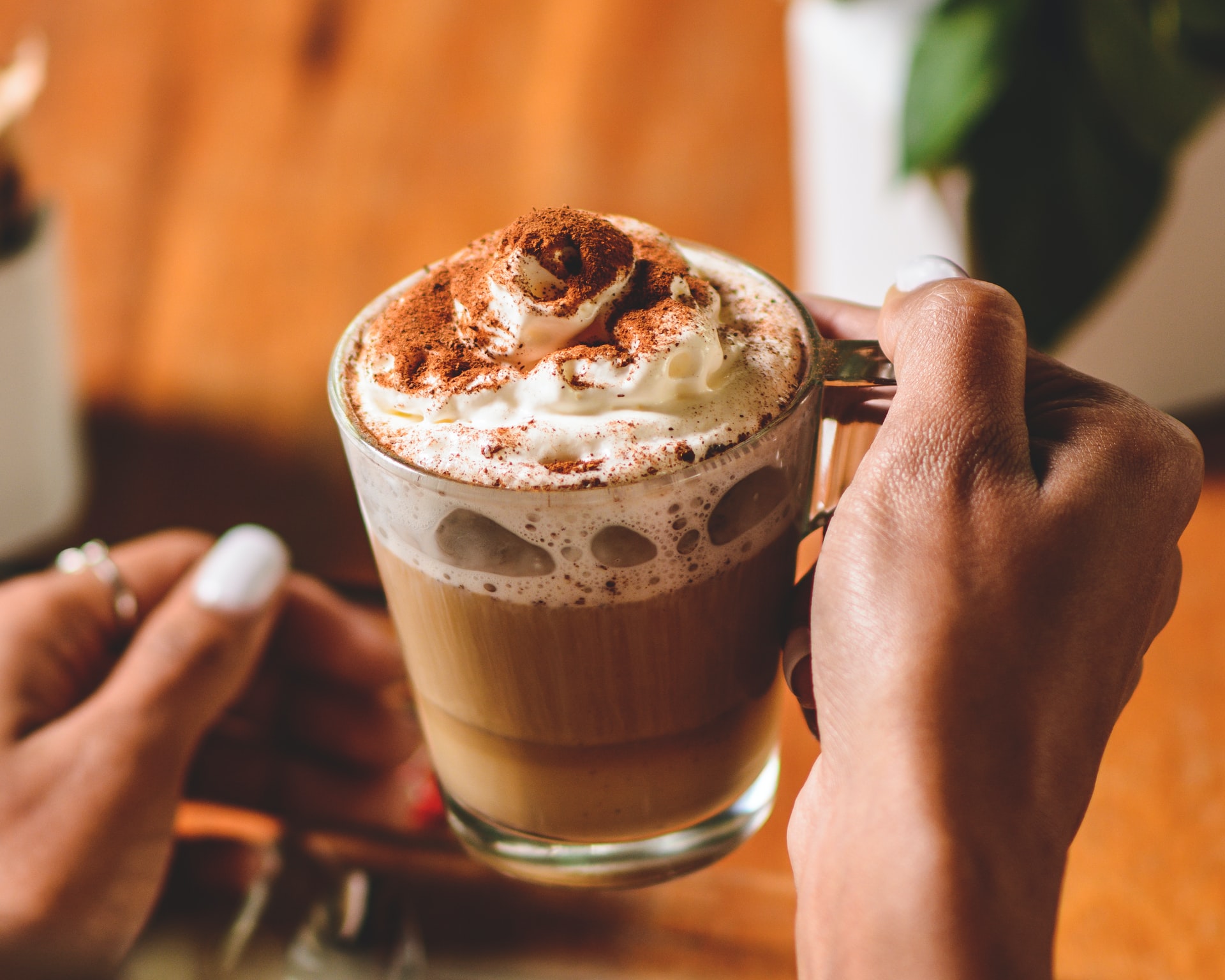 Enjoy your autumn treat!
Oh, if you prefer your chocolate in its most original form, be sure to try our delicious 70% dark CBD 24/7 Chocolate. It tastes even better with a cup of our CBD Coffee on the side!