4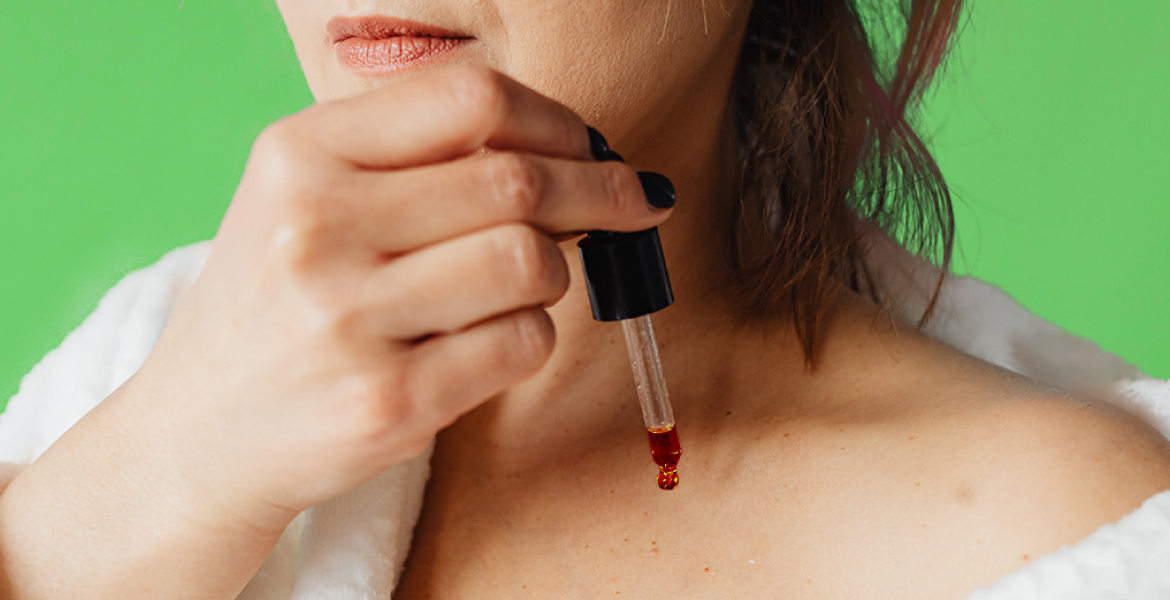 CBD Oil for your skin
7 November 2022
Being comfortable in your own skin. It's an expression we use very often. We actually mean that we feel good mentally. But the expression shows well how important our skin is, we see it as a mirror that reflects the soul. The skin is a wonderful organ, it is our protector from the outside world. This means it's very important to take good care of it. You can use CBD Oil to support and nourish your skin and to help it recover.
What is the power of CBD Oil for the skin?
Many people use CBD Oil for a variety of problems, from somberness or anxiety to sleeping and joint problems. Research shows that CBD Oil has anti-inflammatory, relaxing and painkilling properties. But CBD is not only capable to help you from the inside, also the skin can benefit a lot from a CBD treatment.
This is because your body contains an ingenious system, the endocannabinoid system (ECS), whose receptors spread throughout your body, and they're also in the skin. The task of the ECS is to maintain the natural balance of your body (also called homeostasis). The endocannabinoid system sends messages to the cells and by doing this it can influence certain processes in the body. Certain endogenous substances are being used (endocannabinoids), but also plant-based phytocannabinoids like CBD (cannabidiol), because these substances are very similar.
In this way, the ECS can influence processes like sleep, blood pressure, immune system and, of course, the skin. Your skin has several important tasks: protect you from unwanted intruders, detect the world around you (touch), regulate your body temperature and retain moisture. The ECS also helps to keep your skin smooth, vital and hydrated and makes sure the protective function stays intact. CBD Products, like CBD Oil, CBD Salve and CBD Cream can help to keep the natural balance.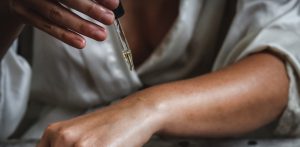 Support your skin with CBD Oil
The skin has a lot to put up with: a cold, bitter wind in the winter, or strong sun rays in summer that can burn the skin. Furthermore you can get cuts, scrapes and infections, or experience itchiness, irritations or red spots. Proper care can prevent problems, but also help to relieve them.
Does CBD Oil help with irritated skin?
Skin irritation is pretty common. Your skin can get dry and itchy, you can have acne or an irritative rash. But also eczema and psoriasis, conditions associated with skin inflammation, can cause pain, itchiness and red spots. In all these cases, CBD can relieve the symptoms. The ECS is involved in cell growth, cell death and hormone production. These processes play a big role in conditions like psoriasis and eczema. CBD can inhibit and relieve inflammation and the relaxing effects can calm the skin. As a result you'll suffer less from itchiness, pain and rash.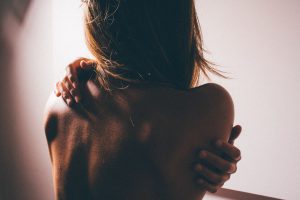 Can CBD Oil, Salve and Cream help to restore damaged skin?
A cut can happen in an instance. Fortunately, you can profit from the protecting and nourishing effects of CBD. This can help with all kinds or cuts (scrapes or lacerations), but also when your skin is sunburned. CBD can support the natural healing power of the skin, relieve the pain and help to prevent an excessive inflammatory response. The wound can heal quicker and the skin will form new tissue faster. And surely it's nice that the CBD can help to kill the pain.
When you use SupMedi's CBD Salve or Cream, you can also benefit from the caring and nourishing effects of Argan Oil. This oil covers the cut with a protective layer, that prevents dehydration and to make sure no dirt can enter the wound. And did you know that CBD can help to prevent the formation of scars? So it's a great idea to treat any cut or scrape with CBD as soon as possible.
Take care of your skin with CBD Oil
For an intense treatment of the skin, you can use CBD Cream or CBD Salve. These delicious skincare products only contain natural ingredients and nourish your skin optimally.
CBD Argan Cream
This soft CBD Cream can be used on a daily basis. The ingredients, vegetable argan oil and vitamin A, help to protect the skin from dehydration and keep it smooth and firm. Vitamin A has antioxidant effects and stimulates the production of collagen. This substance helps to keep the skin elastic. The skin absorbs the cream very well and because of the added vitamins and CBD, the cream can penetrate deep into the skin's layers. Is your skin dry or chapped or do you suffer from skin irritation, acne or eczema? Give CBD Cream a try! The cream can help to calm your skin, has soothing and protective properties and helps the skin to recover.
CBD Argan Salve
Could your skin use some extra care? CBD Argan Salve also offers your skin care and nutrition. The salve contains vitamin E, an antioxidant that protects and nourishes the skin deeply. And it also prevents skin aging. You can use CBD Argan Salve when you suffer from itchiness, skin irritation or a sunburn. Besides vitamin E, the salve also contains argan oil. This nourishing oil is rich in antioxidants and essential acids. These offer hydration and nutrition to the dry skin. But also on an oily skin the salve will feel great. It rebalances the skin, which means that the combination of CBD and argan oil helps to regulate the sebum production.
This CBD Salve is really a great product to keep within reach. It's a nourishing salve for daily use, but also offers an intense skincare. So, whether you're young or old, man or woman, CBD Argan Salve deserves a spot on your night stand!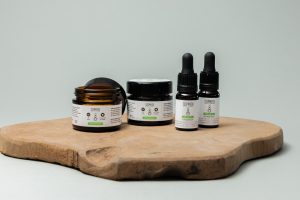 CBD Oil, Salve and Cream for a natural balanced skin
All these benefits of CBD Oil for your skin have inspired us to create a unique range of CBD Skincare Products. You can find them all in our online shop, where you can order your favorite CBD Supplement: it is quick, safe and easy!
So, CBD Oil can offer your skin a variety of natural advantages, whether you use it as Full Spectrum Oil or as CBD Salve and Cream.