3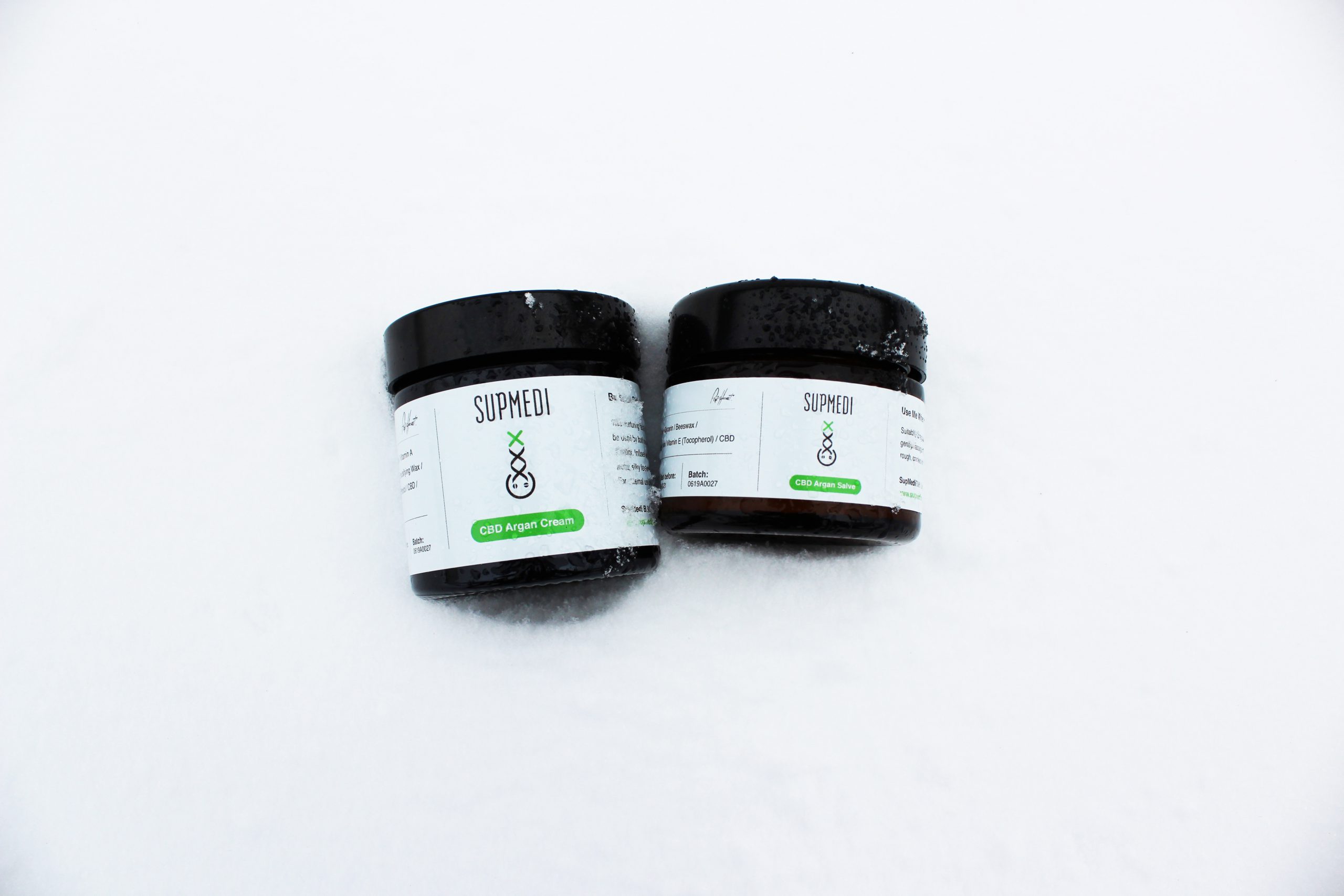 Moisturizing CBD Salve And Cream For Dry Skin
12 February 2021
Your skin needs good care all year long. In every season, and most certainly in winter, you can really benefit from CBD Skincare. Dry skin types are of particular concern. Drying out even faster than other types, dry skin easily starts to feel tight and irritable. Hydrating CBD skincare naturally repairs and nourishes dry skin, protecting it against the elements. You'll feel better for it, but on top of that, your skin will find it easier to maintain its healthy, youthful looks. That's true in winter weather, but to be honest, your skin deserves that care all year long. Don't give dry skin a chance: enjoy extra protection all through the seasons with CBD Salve and CBD Cream.
Snow, Wind, And Cold: The Impact On Your Skin
Winter is the time for low temperatures, cutting winds, and bleak weather. And sometimes, we get snow – lots and lots of snow! Of course, being out in a real-life winter wonderland is great, but it's also impractical; and bad for your skin as well. Winter conditions call for a bit of flexibility: e try to use the car less often as roads get slippery, and if you're not careful, you could even get locked in by the snow.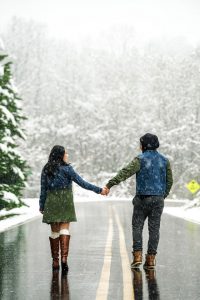 For your skin, however, and doubly so for dry skin types, winter weather is a serious burden. Low temperatures usually come with dryer air, which is further aggravated by strong winds. You can stay in of course, but that means turning up the heat to stay comfortable. Though that feels lovely, it does make the indoor air dryer. Do you get cracked lips or dry eyes often in winter? It's probably because of low indoor air humidity.
Dry Skin In Summer
And yet, other threats to skin moisture levels require your attention all throughout the year. Rising temperatures don't automatically mean higher air humidity. Besides, a day spent swimming may feel like pure bliss, but it still damages your dry skin. Water only dehydrates cells further, illogical as that may seem. The water from a pool attracts the water molecules in your skin cells, causing them to lose moisture easily. Taking an ocean dip instead? Alas: salt water is even more damaging for people with dry skin than pool water. Add to this the skin stress of spending a day baking in the summer sunshine, and you know your skin can use some extra CBD skincare!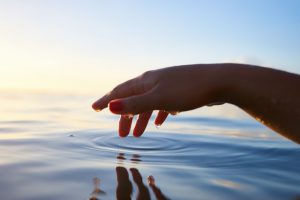 CBD Salve And Cream For Your Dry Skin
Healthy skin with good moisture balance feels soft and supple to the touch. In this condition, your skin can provide optimal protection against the weather, bacteria, and other harmful influences. Cold winter weather, dry indoor air, (pool, sea-, or bath-) water, and the hot summer sun damage the cuticle or epidermis (the top skin layer). This dehydrates the skin, turning it red, dry, and chapped. As a result, the skin is less able to hold moisture in its cells, and loses important liposomes (fatty molecules). That reduces your skin's capacity to protect you from external threats.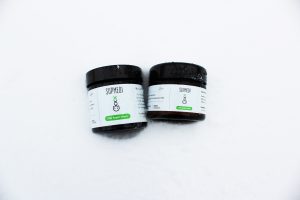 This underscores the importance of good skincare. Choose a nourishing cream or salve that replenishes skin tissue deficiencies and promotes recovery. CBD Argan Salve and CBD Argan Cream offer your skin natural protection and ultimate skincare; in winter and in any other season. Do keep in mind, however, that total protection from the sun's influence also requires SPF products to prevent skin damage through sunburn!
Protect Dry Skin With CBD Cream And CBD Salve
CBD Argan Salve
Is your skin having a rough day after your winter morning stroll? Still sizzling from that lovely day spent on the beach? Don't forget to be extra kind to your skin: treat it to the care of CBD Argan Salve. This nourishing salve contains argan oil and CBD; a winning combination in natural skincare.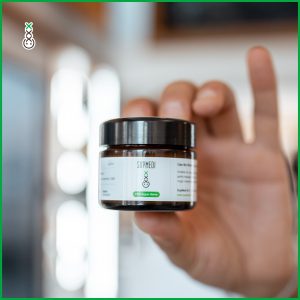 CBD has soothing and anti-inflammatory properties to support the skin. If your skin is dry, irritable and itchy, CBD can help calm it down. It stimulates generation of new cells and contains antioxidants to promote rapid recovery. On top of this, it also helps reduce itches. That makes it easier not to scratch, which would only make matters worse by further damaging your skin.
Argan oil (derived from Moroccan Argan trees) is also rich in antioxidants, including vitamin E. These boost the skin's own capacity for self-repair. Soft and nourishing, the oil penetrates deep into the skin. This helps restore moisture balance and eases chafed, dry patches. Summing up, CBD Argan Salve offers your skin optimal care for rough days.
CBD Argan Cream
This rich cream also contains argan oil for intensive skincare. Argan oil is famous for its nourishing capacity. Rubbing CBD Argan Cream onto the skin allows the oil to replenish essential moisture and nourishment. The thin film it leaves on the skin does not feel sticky, yet it ensures that vital moisture remain inside the cells of the skin.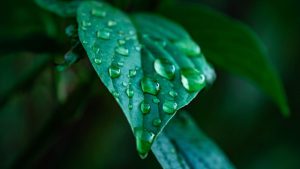 In addition to argan oil and CBD, this cream is rich in vitamin A, which is known to promote blood flow in the skin. Good circulation is especially important during winter, as the cold causes blood vessels to constrict. It also helps reduce your chance of developing wrinkles, pigmentation spots, and chafed patches. The ingredients in CBD Argan Cream work together to keep your skin soft and supple, no matter the weather.
CBD Salve And Cream For Dry Skin: All-Season Hydration
Using our top quality products for natural CBD skincare keeps your skin in top shape all year long. The contain effective plant-based moisturizing ingredients. Giving your skin the support it needs throughout the year is important. You may face harsh, dry winds in winter, but in summer, airconditioned rooms and sunlight pose similar threats. In each of these cases, the rich nourishing effect of CBD skincare is your best choice.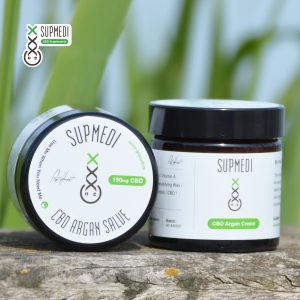 CBD products are suited for all skin types. Allow your skin the treatment it deserves and try CBD Argan Cream or CBD Argan Salve. They're safe to use every day, wherever your skin needs them most.