2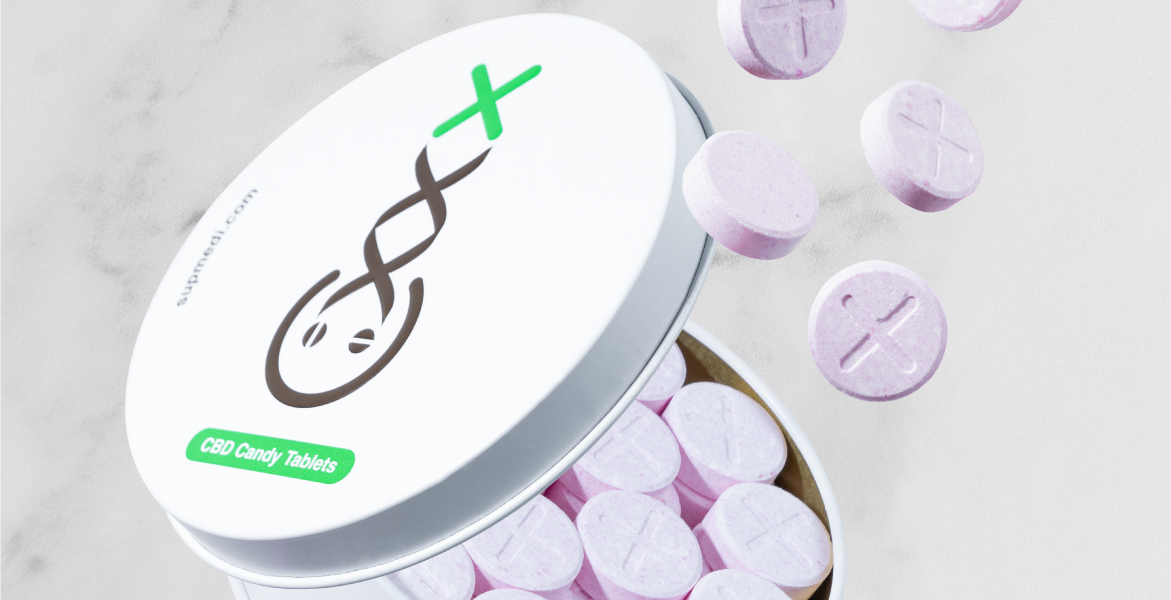 CBD Candy with strawberry flavour
16 June 2022
Cannabidiol, the main ingredient of CBD hemp oil, is no longer a 'public secret'. By now, more and more people have experienced for themselves how CBD Oil can be effective for a wide range of symptoms and conditions. But what if you prefer to add a little flavour to your daily supplement? Or if you're looking for a quick and easy alternative for traditional CBD Oil? Well, you should try our CBD Candy full of cannabidiol, added vitamin C and delicious strawberry flavour!
CBD Oil or Candy: a matter of taste
CBD does not have a characteristic flavour of itself: what you taste in our CBD Oil is the organic olive oil we use as a 'carrier' for the active ingredients. Olive oil has a natural and characteristic earthy taste that reminds us of Mediterranean food and sunny vacations. Many people like the flavour, but in the end, it's all just a matter of taste.
For those who don't like the taste of CBD Oil, however, our CBD Candy supplement offers a wonderful alternative. Every piece of candy contains 5mg premium quality cannabidiol; but since they are made using natural fruit powder, they carry a refreshingly sweet strawberry flavour. That means you can rely on CBD Oil's effects, only with great fruity flavour and improved ease of use that will put a smile on anyone's face!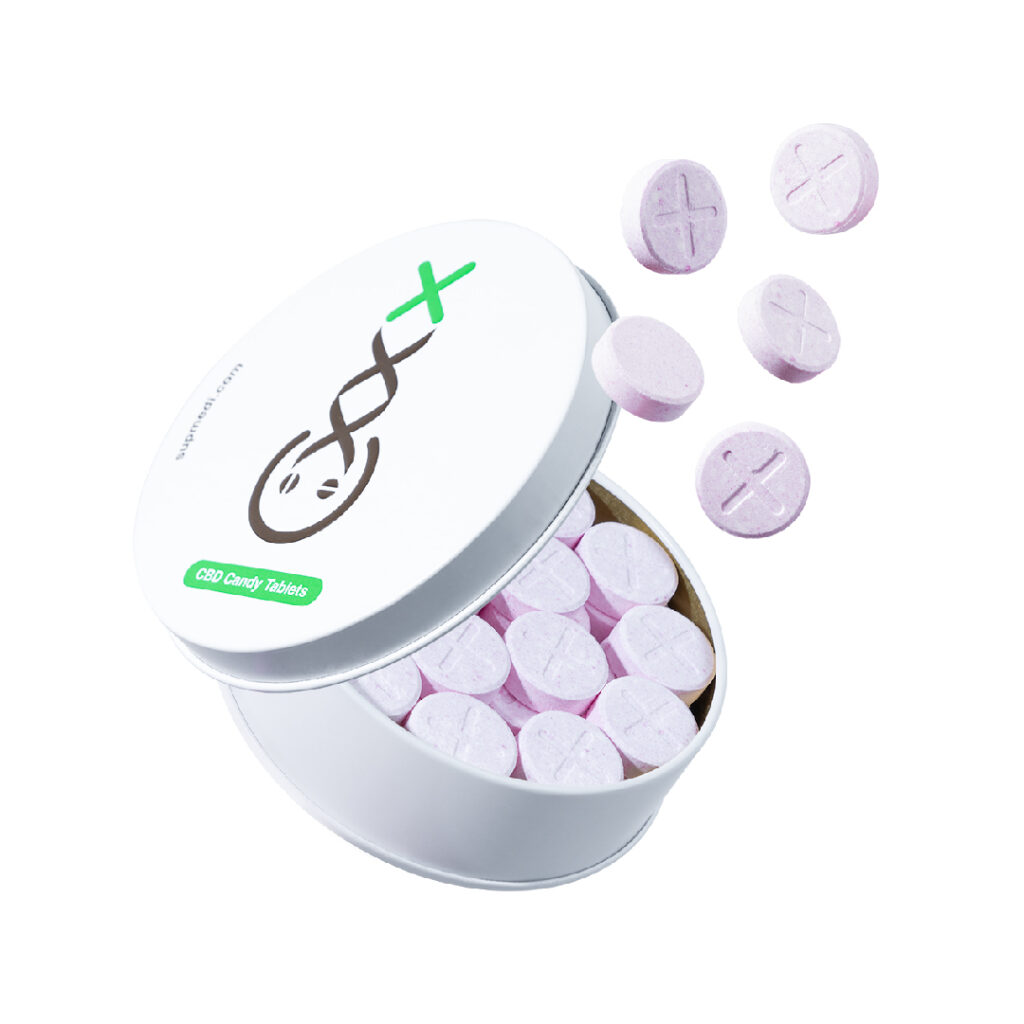 CBD Candy: natural support strawberry flavour and vitamins
CBD Candy contains the same high-quality cannabidiol you'll find in our full spectrum oil, refined to an isolate product. This is the purest form of CBD, without any of the other cannabinoids or terpenes you'll find in our full spectrum oil. This isolate extract is mixed with natural fruit powder, after which we add some vitamin C to complete the product.
Of course, an added touch of vitamin C is always welcome; especially for anyone choosing supplements to support their natural balance. But there is more to this addition: vitamin C helps speed up quick absorption of CBD the second you put a piece of candy in your mouth. That makes swallowing them with water unnecessary. CBD Candy dissolves in the mouth, making it a fast, easy, and very tasty supplement for any occasion.
Always have your CBD supplement handy
CBD Candy are very practical to use. It's not just because of their smart composition and great taste that makes them a treat to take every single day. They also come in a classy, convenient, and sturdy metal container that makes them easy to take with you wherever you go. Whether you're going to work, to school, or on holiday, you'll want everyone to know you have your CBD Candy with you. They're fun to share as well, because that way, you can show everyone your natural way to keep your body balanced.
One tin of CBD Candy contains a total of forty fruit flavoured CBD treats containing 5mg premium cannabidiol each. Every piece is marked by the official SupMedi cross logo. Their soft pink colour announces their strawberry freshness even before they melt in your mouth. Best of all, CBD Candy treats are 100% vegan, halal, and lactose free to suit just about any diet.
All the uses of CBD Oil with our latest Candy supplement
The cannabidiol in a CBD Candy offers the same full potential for natural wellbeing as CBD Oil does. That means you can use CBD Candy for everything you would use hemp oil supplements for, including:

Try CBD Candy for yourself!
CBD Candy is an innovative supplement that you simply have to taste and experience for yourself. They're convenient to use for anyone, but especially so for children aged 4 or above. If you don't want to turn giving drops of CBD Oil into a daily struggle, try giving candy instead – you may find the kids asking for more soon. As will you, by the way, once you get a taste of their lovely summer strawberry flavour!