4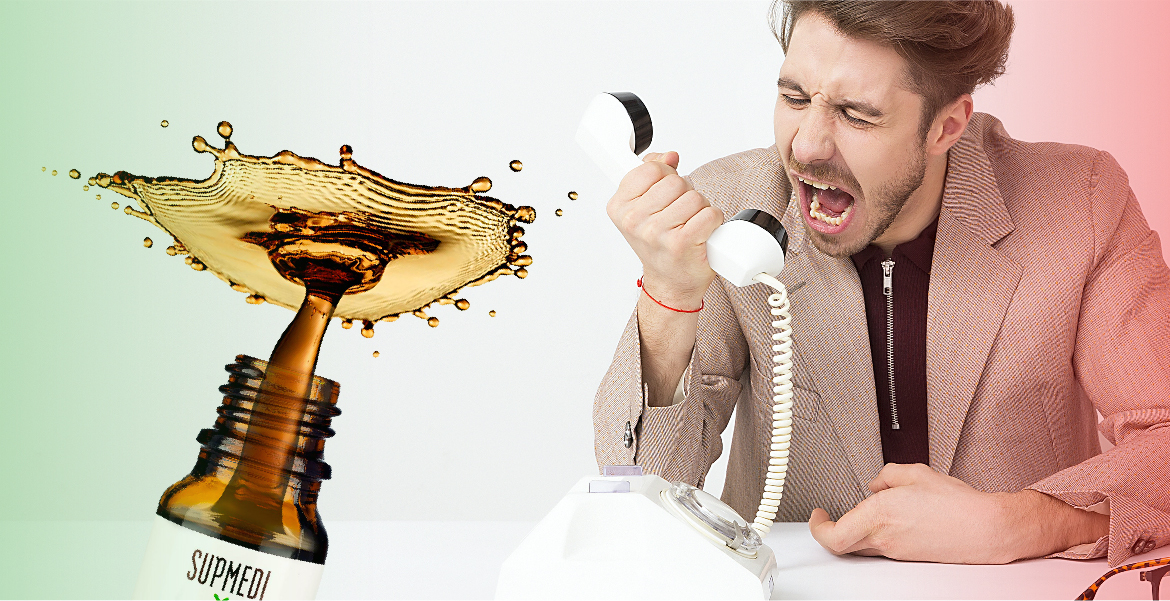 CBD Oil for anger management and aggression
10 June 2022
Anger and aggression are complex emotions. They can arrive in sudden, powerful surges that are hard to control. If you have ever experienced an anger outburst or a fit of aggression, you're not the first. Angry and aggressive tendencies are common in our busy societies full of triggers and high stress environments. Still anger can have serious and unintended consequences. This is why many people look for ways to keep their emotions in check. This blog explores the potential of CBD Oil to control your anger and aggression.
What can CBD Oil do against aggression and anger?
CBD, or cannabidiol, is a natural cannabinoid compound produced by hemp plants. Just like the cannabinoids produced by your own body, CBD can interact with our internal endocannabinoid system (ECS). Our ECS is responsible for regulating a broad range of important physiological processes that keep the body running.
The endocannabinoid system uses cannabinoids to do so. These compounds act as messengers, relaying signals that cause cells to adjust their activity. This enables the ECS to influence processes such as digestion, blood pressure, rhythms of sleep and waking, and our emotions. If the ECS loses its balance, problems can arise. It can upset your emotions and increase the likelihood of angry outbursts.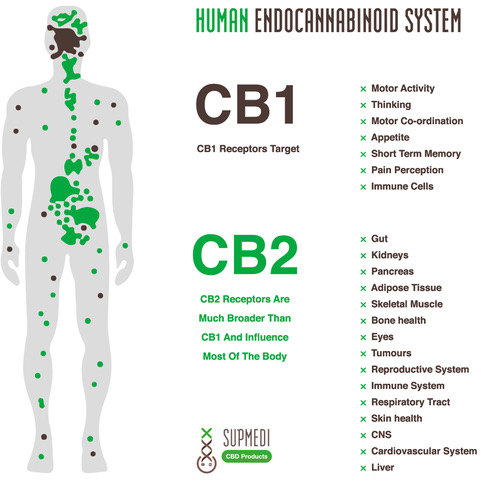 People who struggle with aggression and anger issues often have fluctuating catecholamine levels. Catecholamines act as neurotransmitters. They are important for proper neural functioning and affect emotions, learning, motor functions, and hormonal regulation. By means of the ECS, you can try using CBD Oil to influence these neurotransmitters, which could help gain greater control over angry and aggressive emotions.
Consequences of catecholamine unbalance
High or low catecholamine levels can cause problems including poor anger management and emotional outbursts. Three of the most important catecholamines are:
Dopamine;
Adrenaline;
Noradrenaline
Although these substances are similar in structure, they fulfil different roles in the body.
Dopamine
Dopamine is critical for motor function and affective learning. If dopamine levels drop below a critical threshold, concentrating and cognition become compromised. Excess dopamine levels complicate information processing.
Adrenaline
Adrenaline drives our fight or flight response. A lack of adrenaline can cause depression, fatigue, and lack of focus.
Too much adrenaline can cause feelings of severe stress, headaches, sleeping problems, hyperactivity, and a sense of restlessness.
Noradrenaline
Noradrenaline is similar in function to adrenaline and is also involved in stress responses. Optimal noradrenaline levels support good memory, concentration, and mood. If noradrenaline levels rise too high, concentrating becomes difficult and anxiety may set in.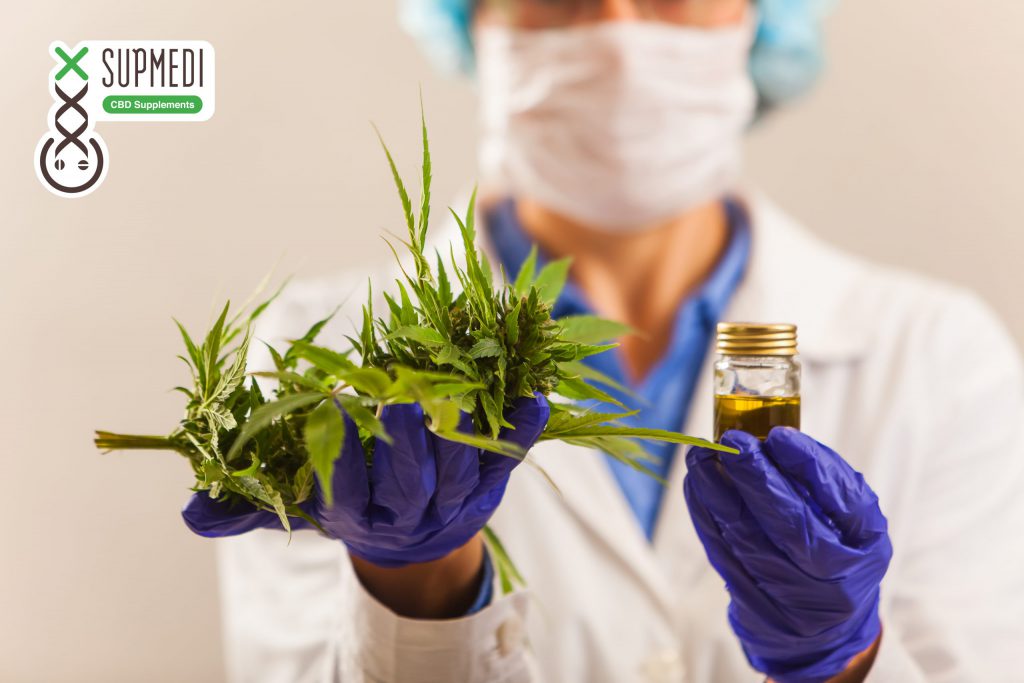 Can CBD Oil affect anger and aggression?
When you become angry, several things happen at once in your body. You initiate a fight or flight response as adrenaline and noradrenaline levels rise rapidly. This builds a sense of tension and excitement both at the physical and psychological level.
If your ECS is out of balance and your stress hormone levels run too high, it is easy to get caught up in such a rising state of fight or flight anger and aggression. You won't need much to trigger an emotional outburst. Fortunately, CBD Oil has natural calming, soothing properties that can help control the anger and aggression in cases like these.
Studying CBD Oil for anger and aggression
In recent years, CBD Oil has been getting a lot of scientific attention – and with good reason, we might add. Studies indicate that its naturally soothing, analgesic, and anti-inflammatory properties have lots to offer for various conditions. CBD supplements can be a source of natural support for a range of mental, physical, and emotional problems.
This accounts for the potential benefits of using CBD Oil to support anger and aggression management. Its relaxing properties can help to stay calm by keeping mental and physical tension within tolerable limits. CBD can give you just the support you need to keep it cool and maintain your grip on those angry impulses.
Research into CBD Oil for anger and aggression is still in its early stages. However, initial results indicate that CBD can be a very positive contribution. In 2001, Niederhoffer et al. investigated the relationship between CBD and adrenaline and noradrenaline levels. Their study demonstrated that CBD managed to reduce adrenaline in rodent subjects.
External events are often enough to trigger sudden angry feelings, and even fits of rage. Still, anger and aggression issues can also result from mental conditions including depression, excessive stress, and anxiety. Such conditions can have a lasting impact on neurotransmitter and hormone levels in the body.
Using CBD Oil to manage aggression and anger issues can improve the regulation of hormonal and neurotransmitter production and metabolism. This in turn can have positive effects on levels of anandamide (the 'bliss hormone') and serotonin, both of which produce a sense of satisfaction and acceptance of situations that might otherwise make us angry. If your emotional state gets nudged in the direction of such a calm, stable state, it often becomes easier to keep angry, negative impulses in check, even in challenging situations.
New breakthroughs in studying CBD Oil and anger?
In 2019, while studying the effects of CBD Oil on anger and aggression in mice, a Brazilian research team made a remarkable discovery. At São Paulo's Ribeirão Preto Medical School, male specimens were first isolated for a ten-day period. Subsequently, they were subjected to a test in which an intruder (another, unfamiliar mouse) was let into their accommodation.
The expected response was open hostility, in which the resident male would attack the newcomer. However, mice that had received CBD displayed less aggressive behaviour, represented by fewer attacks on the visiting rodents. "Our investigations show that cannabidiol can indeed curb aggression", as local professor Francisco Silveria Guimarães explained.
As it turned out, mice that had not received CB attacked newcomers within two minutes of arrival on average, carrying out 20 to 25 attacks in total. Mice that did receive CBD (5mg/kg), however,  would only start attacking after four minutes, carrying out only 10 attacks in total. Mice in the 15mg/kg CBD group were even less aggressive. They would only attack after 11 minutes, with an average of just 5 attacks per trial.
Silveria Guimarães explains the effect of CBD Oil on anger and aggression by its ability to activate two separate cell receptors. One, called the 5-HT1A receptor, is responsible for the effects of serotonin. The other is the CB1 receptor, which is essential for the effects of endocannabinoids (cannabinoids produced by our own body).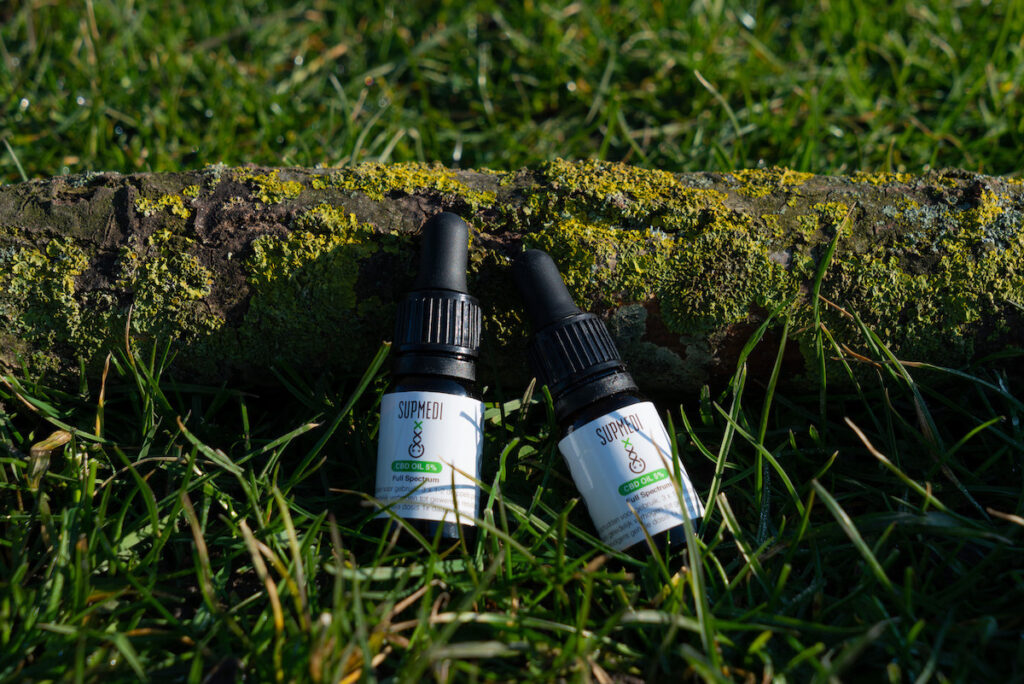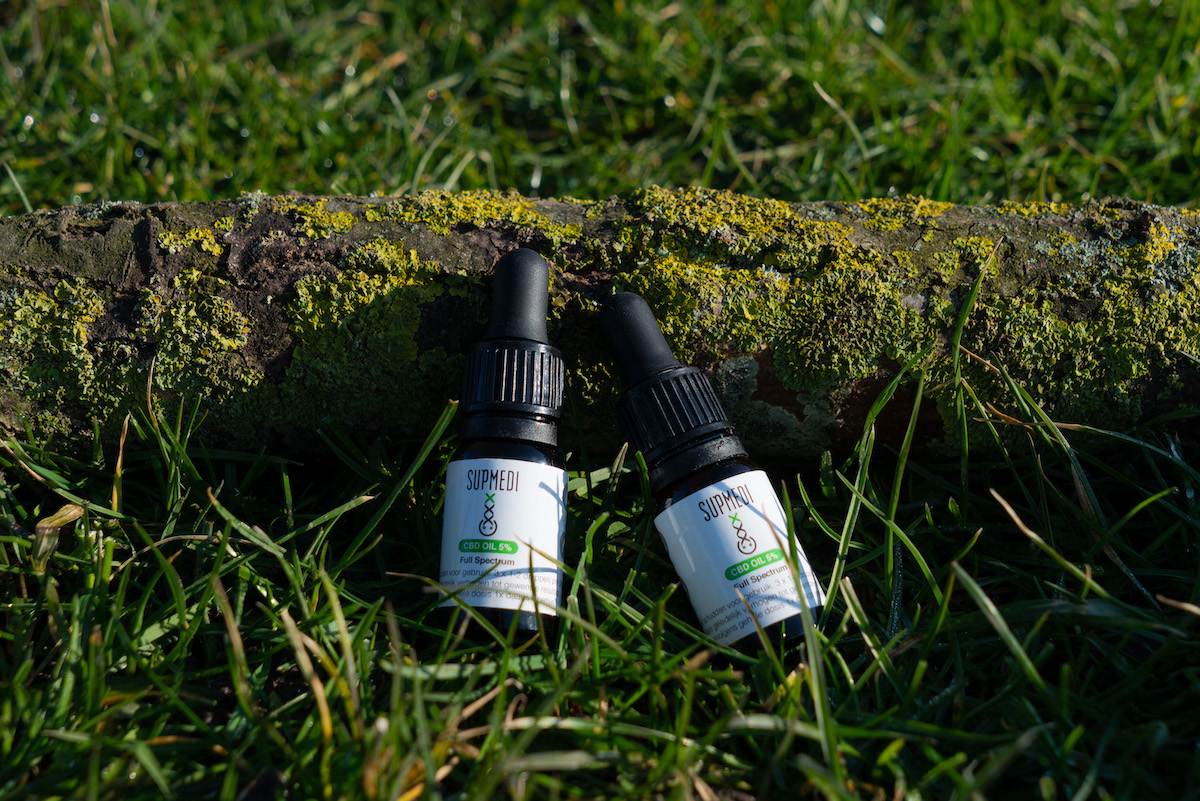 Improved anger management with CBD Oil?
Anger and aggression can have a negative impact on daily life, relationships, work, and even health. If you, your child, or even your pets have issues with aggression and anger management, it could be worthwhile to explore how CBD Oil can help. It is safe for everyday use, as indicated by World Health Organisation WHO, even for children aged four or above.
If you want to experience for yourself how Full Spectrum CBD Oil or similar supplements can help you keep anger and aggression issues in check, our online store has a fitting product to go with any personal taste and lifestyle. Our CBD Tablets, for example, are easy to use without water. That means you can take them anywhere you go, whether at work, in school, or wherever the day takes you. CBD Nutrition such as coffee beans, oatmeal, or chocolate with added cannabidiol lets you create daily moments of CBD pleasure – a delicious way to help you preserve that state of mental calm!