2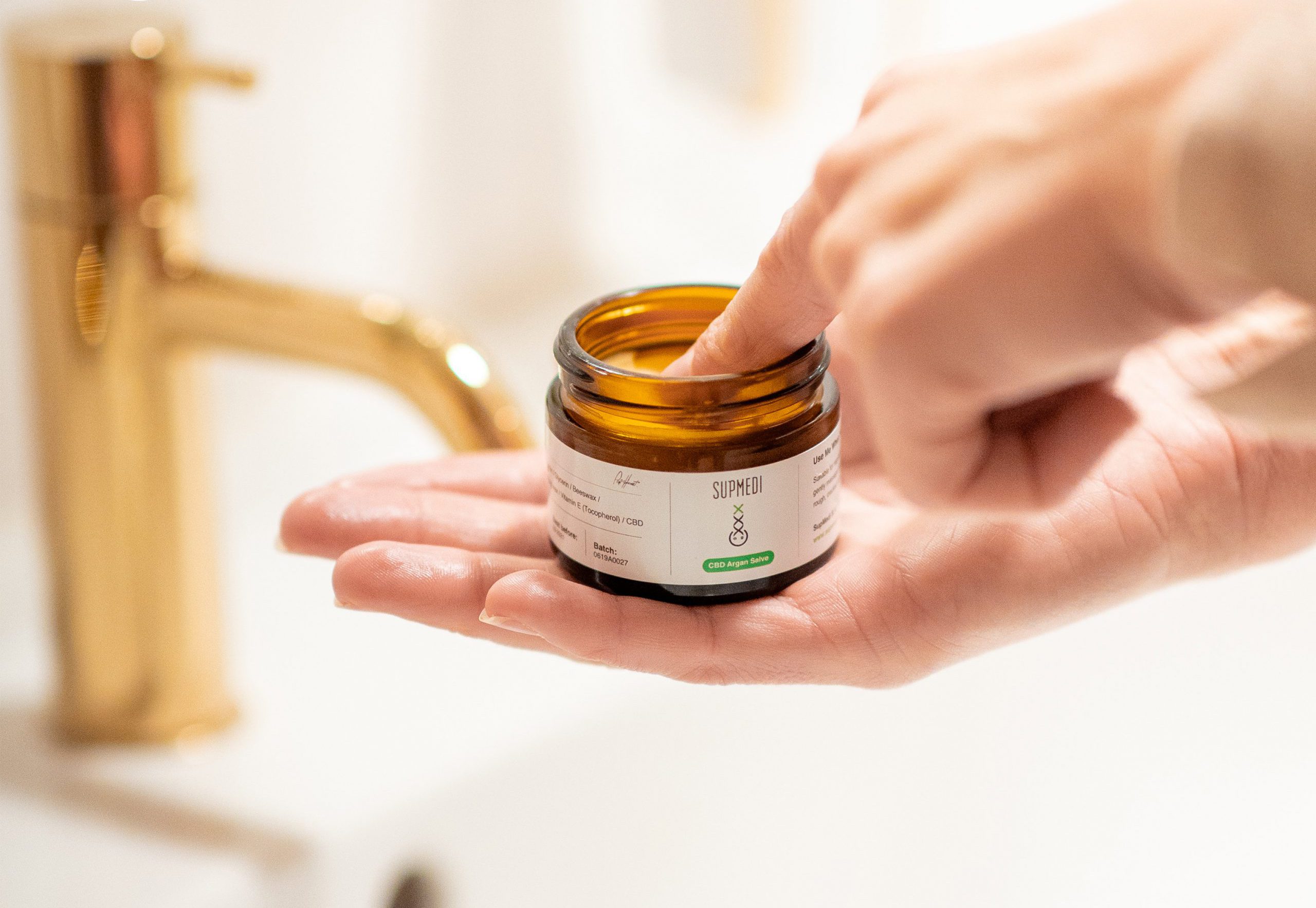 Can You Use CBD For Skincare?
10 August 2020
You've probably heard stories about how foods suddenly turn out to be culinary cosmetics. You can think of, for example: grapefruit and sugar for facial peelings, or garlic as a remedy for pimples. With that in mind, it is not surprising that Supmedi decided to develop its own CBD Argan Cream and CBD Argan Salve. In this article, we explore the benefits of CBD for skincare. On a natural basis, of course.
CBD For Skincare: It Makes Sense. Naturally.
In previous blogs we already mentioned the fact that new applications for CBD are always being found. In fact, the list of applications for CBD just keeps getting longer, including its skincare applications. For example, CBD oil is used to soothe pain caused by sunburn. The fact that many people use CBD to treat eczema is suddenly not surprising at all. As mentioned, SupMedi's development of a CBD Argan Cream and CBD Argan Salve suddenly makes a lot of sense. As it turns out, CBD can work for you inside your body and externally on your skin!
Vitamin A In SupMedi CBD Argan Cream
SupMedi is always looking to improve its CDB products even further. To add to the power of CBD skincare, our CBD Argan Cream ienriched with organic argan oil and vitamin A. Vitamin A stimulates the production of collagen in the skin cells. This keeps your skin firm and elastic. The interaction between the high-quality CBD and added vitamins has a soothing and caring effect on your skin. Argan oil provides nourishing treatment to the skin cells, as well as forming a thin protective layer that serves like a natural shield.
Vitamin E In SupMedi's CBD Argan Salve: Speeds Up Recovery And Reduces Itching
Our CBD Argan Salve is at least as interesting as our CBD Argan Cream. Your skin is your first and most important protection from your surroundings. Falling, bumping, scraping and weather influences can easily damage the skin. For all those moments when your skin could use a little extra protection, SupMedi developed a CBD Argan Salve, enriched with organic argan oil and vitamin E! Natural vitamin E is a powerful antioxidant that protects, speeds recovery and counters the signs of skin ageing. On top of this, CBD Argan Salve soothes itching of the skin. Find out if CBD for skincare is your natural beauty secret, too!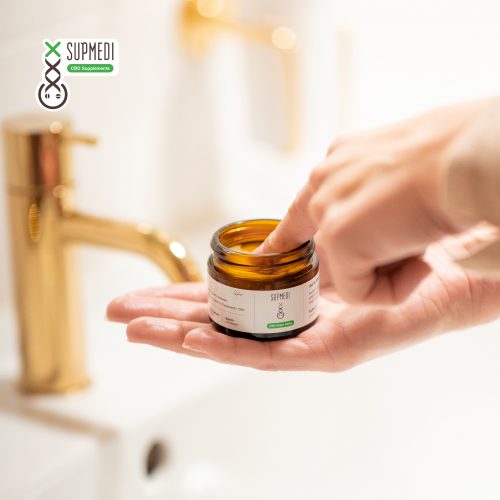 CBD For Skincare: Try It For Yourself
A lot of research into the effects of CBD is still underway. And still new uses of CBD are being found almost. We end a lot of blogs by saying that you don't know if something works for you until you've tried. So, check it out yourself and try our new CBD Lotion or CBD Salve. Do you want more information about CBD? Please contact us!
Source: https://www.ad.nl/koken-en-eten/citroen-op-je-gezicht-heel-gezond-of-huidje-pesten~af3e20ed/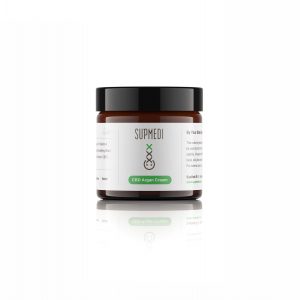 CBD Argan Cream
250 mg CBD