3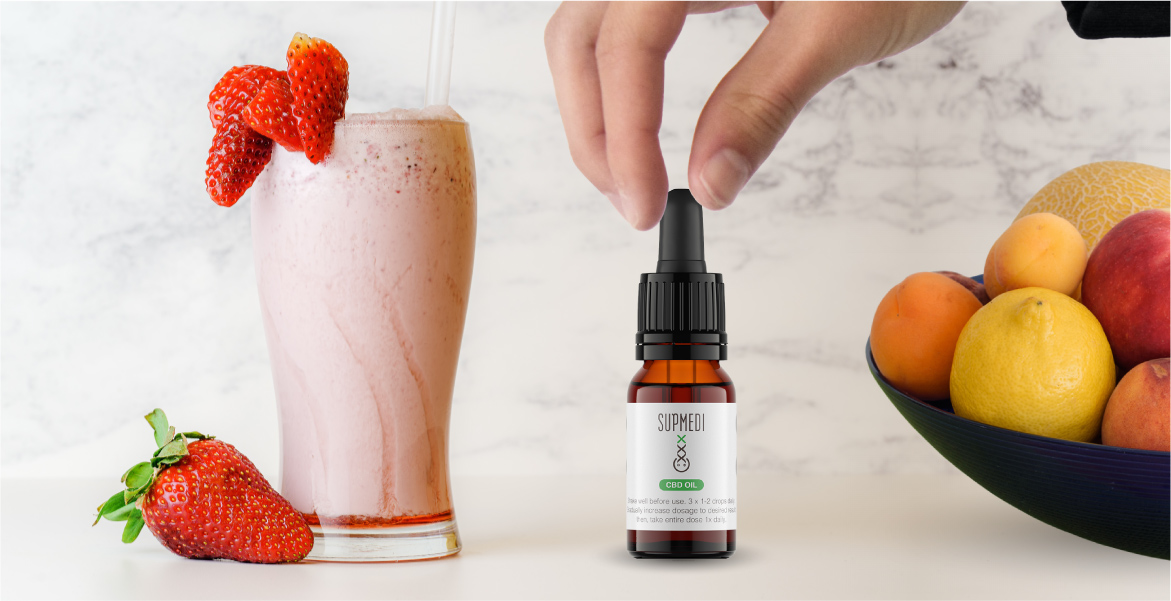 Delicious drinks with CBD Oil
11 January 2022
Smoothies, shakes, and juices: they're yummy, they're easy, and with the right ingredients, they're incredibly healthy. You can tailor them to suit your personal tastes, but they're also a perfect way to 'conceal' vitamins for your kids in a quick and tasty beverage. Vitamins, fibre, minerals, protein, and just about anything you could want for a healthy lifestyle: you can put it all into the best juices, shakes, and smoothies. So why not mix your daily dose of CBD Oil into your drinks? Time for a quick review of our CBD drinks and some totally delicious recipes to boot!
Juices, shakes, and smoothies: delicious CBD Oil drinks
Before we proceed to mixing your delicious smoothie, shake, or juice, let's go over some quick basics: what are the differences between all those tasty CBD Oil drinks?
The basis of a smoothy is very simple. Officially, smoothies started out as milkshakes without the dairy. The foundation is fresh fruit, juiced vegetables, and usually shaved ice or banana to add substance. These days, though, we also use yoghurt, ice cream, or skyr for added protein – great for sports fanatics! In fact, feel free to add any ingredient you like, as long as it adds up to a nice and creamy, fluffy, smooth little beverage.
The lines between shakes and smoothies have faded over time. Puritans would say smoothies should not contain dairy, because that makes them (milk) shakes. Still, what counts is making your CBD Oil drinks healthy and yummy: add whatever you like, because great taste is way more important than what you call them!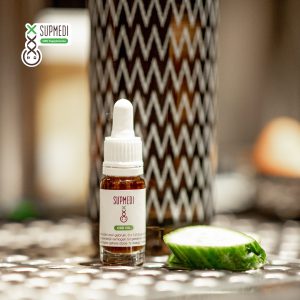 Juices can be roughly divided into fruit juices and vegetable juices. Both are healthy and tasty as well, because there's so many flavours to choose from that anyone can make something to suit their taste. All those options make juices another excellent way to use CBD Oil without tasting it.
Fresh inspiration by HappyJuicy
The essential healthy delights in CBD Oil drinks come from fruit or vegetable juices – or a combination of the two. You can use readymade juice if you like, but if you plan to really make a splash, we have a great tip for you: the juicy marvels created by HappyJuicy.
The HappyJuicy juice experts have raised juicing to a form of art. Their cold pressed slow juicing techniques preserve all the goodness of the finest fruits and vegetables for super-healthy juices in any taste you can imagine. Feel free to browse their website for fresh inspiration, or order a set of sublime juices for the perfect start of your own gorgeous CBD juices, shakes, and smoothies!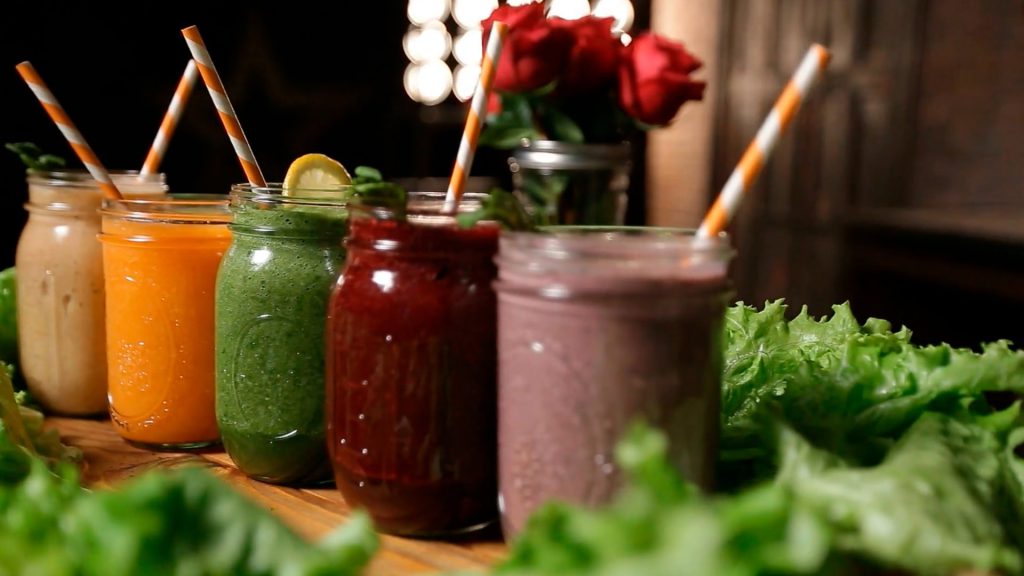 Tip: CBD Oatmeal drinks without the oil
You can also make CBD drinks without using oil, by making smart use of our CBD Oatmeal. It gives you the perfect basis for a smooth drink with some added texture, plus loads of fibre, minerals, and energy to start your day! The special micronized formula is a perfect fit of any shake or smoothie; plus the vanilla flavour is great for just about any type of fruit you may want to blend in.
The best CBD Oil drinks
This scrumptious CBD Oil drinks recipe is one part tasty, one part healthy – the ideal mix for a juicy start of your day. The combination of fruit and vegetables makes for a wonderfully balanced taste sensation that completely masks the flavour of CBD Oil. Luckily, we got the juice masters at HappyJuicy to reveal the recipe behind one of their celebrated juice drinks – we simply added CBD Oil to perfect it.
Here's what you'll need:
One beetroot;
Two apples;
One celery stem;
Six small carrots;
One half cucumber;
One half lemon
Slice the peeled lemon and add the chopped carrots, celery, beetroot, and cucumber. Just dice them all up to make it easy for your blender or juicer to turn them into a juice that has it all. Finally, add your personal dose of CBD Oil and give it a final solid stir. There you go – your all-in-one CBD booster is all done!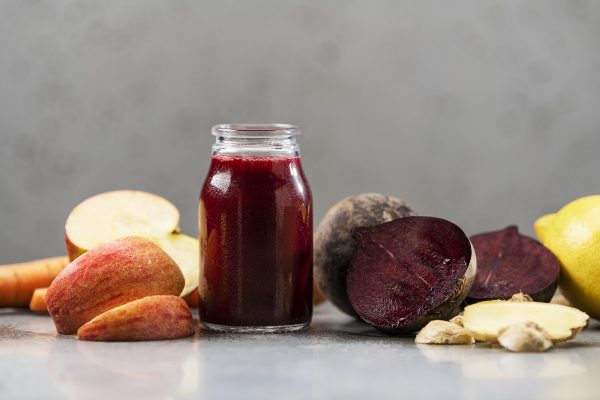 Feel free to vary and experiment as much as you like, because your own fresh CBD Oil drinks can take on any sweet, sour, or savoury twist you like!
Tips for CBD smoothies
If you're more into shakes and smoothies than juices, you're in for a real treat, because we have some wonderful recipes ready for you in this special blog. That makes for endless possibilities by combining all your favourite ingredients. Keep in mind that a varied diet is a healthy habit, so from now on, there's really no excuse not to serve yourself, your family and your dinner guests the very best CBD recipes.
The finishing touch: single origin CBD Coffee
We just couldn't finish a blog on the best CBD drinks without a moment in the spotlights for our gourmet CBD Coffee. We have two exclusive single origin coffee variants to enjoy at home by brewing your fresh bean coffee whenever you like. Enjoy Peruvian Cajamarca or famous Brazilian Santos beans. All our coffee beans are grown and harvested according to Rainforest Alliance standards. That way, you're supporting both local farmers and the lands they use to raise their crops: everybody wins with this sustainable choice!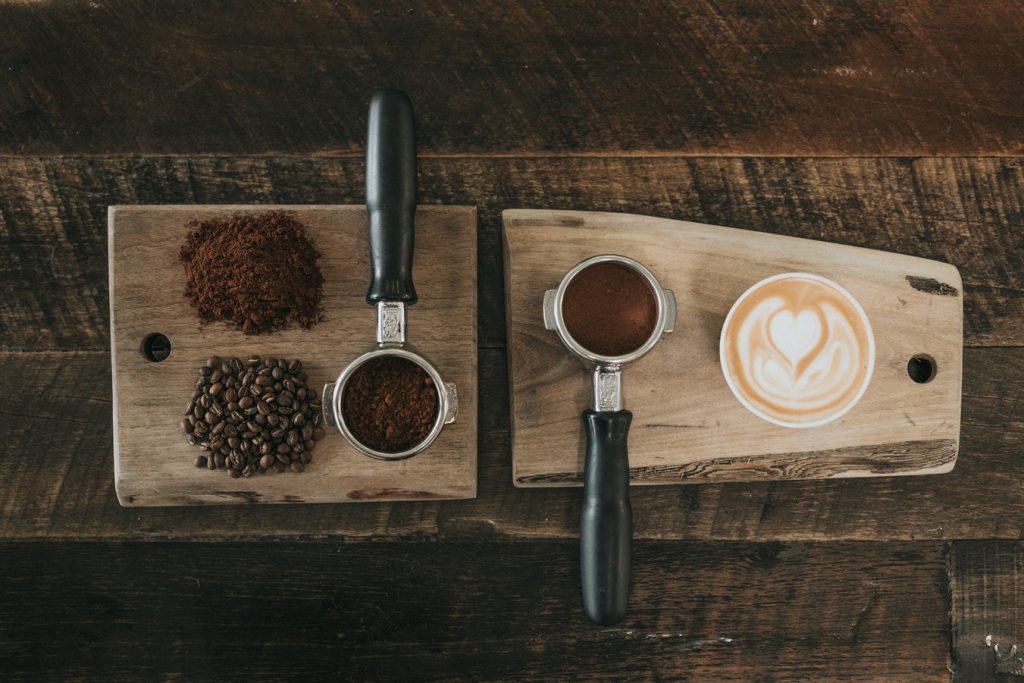 Of course, you can turn our CBD Coffee into lovely ice coffees and frappucinos. For colder days, we also have our fabulous CBD Hot Chocolate Spoons to serve an instant cup of hot CBD coco. With so many different CBD Oil drinks to choose from, you can serve a healthy and yummy beverage to suit any occasion. What more could anyone ask for..?
Cheers – to your good health!