4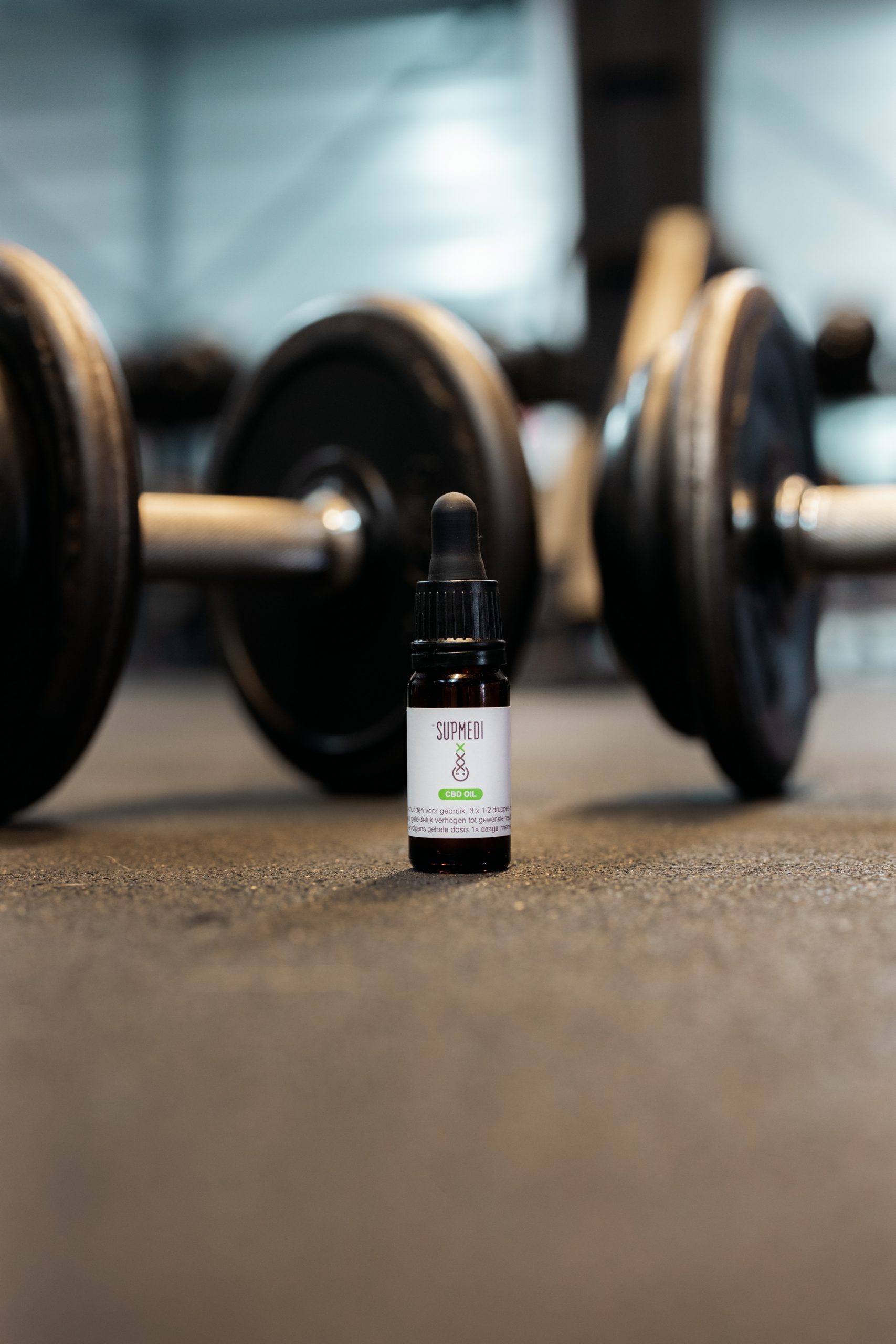 10 Reasons For Athletes To Try CBD, And The Benefits
10 August 2020
Cannabidiol (CBD) is just one of more than one hundred cannabinoids produced by the cannabis plant. It is nothing like THC (tetrahydrocannabinol), another naturally occurring compound in the hemp plant, which is responsible for the well-known "high" you experience when you ingest marijuana. Multiple studies have demonstrated that CBD can have beneficial effects on the human body, without harmful side-effects. That makes it an interesting natural supplement for athletes; professionals and amateurs alike. As a result, CBD for athletes has grown enormously in popularity and acceptance for athletes. Below, we explain why.
CBD And Sports
After recognizing the many beneficial effects of CBD on the human body, the World Anti-Doping Agency (WADA) removed CBD from the official doping list in 2018.
Nevertheless, it is important to note that it is almost impossible to extract CBD in its pure form from the cannabis plant. Most CBD extracts and oils often contain a mixture of other cannabinoid compounds.
Therefore, it is crucial that athletes who are subject to anti-doping rules either stop using CBD products in time for a competition, or ensure that they use a CBD oil that is low in THC and other cannabinoids. In this way all traces of the banned substances have disappeared from their system so that they do not violate anti-doping rules.
Benefits Of CBD For Athletes
CBD can be consumed in many forms: you can take it as CBD Oil, CBD Tablets, or CBD nutrition such as CBD Kombucha, CBD Ice Tea, CBD Gummies, or CBD Bars. CBD Argan Salve and CBD Argan Cream are perfectly suited for topical application – there's plenty of choice in CBD for atheletes! Where CBD used to be a useful dietary supplement, it is now used by a growing group of athletes to increase physical performance, speed up the recovery process and, ultimately, maintain optimal muscle function.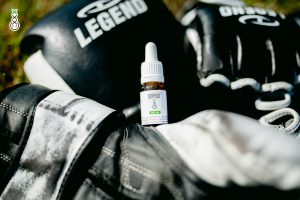 Less Stress, Anxiety And Anxiety
Intense training and exercise in preparation for competitions can cause the body to experience stress and anxiety. This situation makes athletes so tired that they can no longer train. The anxiety-suppressing and antidepressant properties of CBD can help with this, so that the body is helped to limit the stress response by providing the right amount of anti-stress and anxiety hormones in the brain.
Helps Inhibit Inflammation
Inflammation is a response of the body to injury, strain and stress, for example through heavy training. If left untreated, the inflammation can keep the athlete from participating in future sports activities. CBD has anti-inflammatory properties that suppress the body's response to inflammatory symptoms of injury and muscle strains after strenuous workouts.
Less Pain With CBD For Athletes
Exercising too hard can cause pain; if left untreated, post-exercise muscle strains can occur which can have many implications for the athlete's sports career. Your motivation to continue training can also suffer from aches and pains after exercise. Fortunately, research has shown that CBD can help athletes reduce pain perception by increasing their pain threshold. It can also help reduce muscle cramps and pain effectively. This is very useful in all kinds of sports: from martial arts such as MMA to football, running, cycling and crossfit.
Appetite And Weight Gain Under Control
CBD can help control your appetite. For example, CBD makes it possible for athletes to keep up longer. By extension, CBD can help to get a grip on weight gain.
Boost Your Immune System
The antioxidant properties of CBD help the athlete in strengthening the immune system so the body is able to fight against stress and infections. That means keeping the body and all organs in top condition. Of course, this applies not only to the benefit of athletes, but to everyone.
CBD Will Not Get You High
CBD is not psychoactive like THC. Hence, it works effectively on the body without the user getting high. This is one of the reasons why CBD is so popular. You are simply able to carry out your daily training or other activities.
Faster Recovery With CBD For Athletes
Local use of CBD in the form of, for example, CBD Argan Cream or CBD Argan Ointment is useful in soothing the pain associated with recovery. The anti-inflammatory effect of CBD helps to quickly combat inflammation. Certainly with regular use of CBD Tablets or CBD Oil, inflammation is less in the way of a quick recovery. So you can continue exercising nicely!
For Stamina And Endurance
Using CBD for athletes offers an athletic advantage in endurance and fitness, which is necessary if you are an elite athlete. This is achieved by activating and balancing the endocannabinoid system in the human body.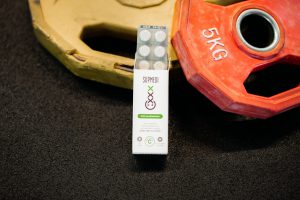 Promotes Muscle Building
CBD helps to grow muscles by promoting the recovery process. If your muscles recover better after a workout or competition, there will be less breakdown. This is ideal for anyone who is trying to build more muscle mass, but also for any athlete who is careful with his or her muscles.
Helps Sleep Better And Relax
It is said that CBD gives you a certain calmness that is necessary for a good and relaxed sleep. It is without a doubt true that a good night's sleep is essential if you want to achieve optimal performance. CBD helps athletes wake up energized and rested, feeling ready to win. In general, CBD products are naturally excellent for muscle preservation in the athlete and for improving physical performance. They are powerful against pain and tenderness in athletes' bodies as a result of the very tough physical workouts they undergo. And all this without getting high or harming their body or performance.
The Power Of CBD For Athletes: Experience It For Yourself!
This overview of the benefits of CBD for athletes shows that every athlete in any discipline can benefit from cannabidiol. CBD does not affect your coordination and mental focus, even if it is extracted from hemp plants. That is why CBD for athletes is officially allowed by the WADA. It is also important that pure CBD supplements are used, without significant THC levels. SupMedi is one of the few quality manufacturers that has all CBD products tested for purity in independent laboratories. That makes SupMedi CBD for athletes the perfect training partner for anyone who likes a sporty and natural lifestyle!