4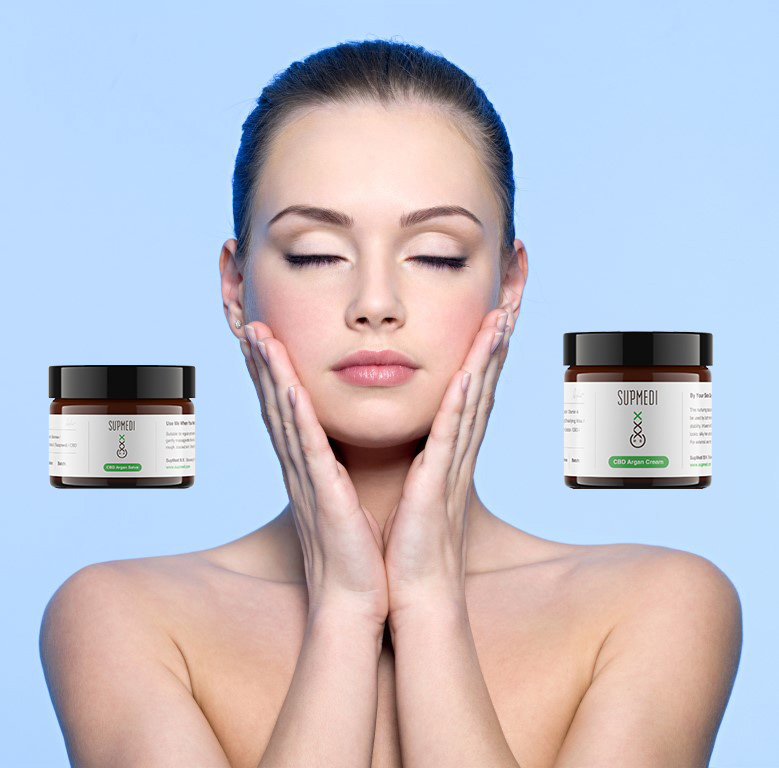 Top 5 Skin Problems That CBD Skincare Might Solve
10 August 2020
Struggling with skin problems is a very unpleasant situation to be in. Treatment is often problematic, because most pharmaceutical skincare products are not natural. And if they are, the side effects are nothing more than a nuisance. Fortunately, the cannabis plant comes in handy here and offers a good solution to combat most skin problems. The hemp plant, a strain of the Cannabis Sativa variety, produces Cannabidiol (CBD), a substance with numerous anti-inflammatory and therapeutic benefits. Here you can read how CBD can offer a natural solution for skin problems. We discuss the top 5 skin problems that can be solved by the nourishing and nutruring power of CBD Skincare.
CBD For Skin Problems Around Acne
If you have acne and you are trying to soothe your skin, all the remedies that you have tried in vain can make you desperate. If, like so many people, you've already tried just about everything, you may have already given up hope. Then it's time to give CBD skincare a try. CBD for acne does not work from the outside to combat the symptoms (pimples). Instead, CBD works with your own body from within, through the endocannabinoid system.
The problems of acne are largely caused by overproduction of sebum in your sebaceous glands. These sebaceous glands are 'controlled' by the CB2 receptors of the endocannabinoid system. CBD can bind to those CB2 receptors. This balances sebum production at the cellular level. Your skin needs a little sebum, but too much sebum will cause blemishes. For example, CBD keeps your own skin in balance for skin problems that cause acne.
CBD Against Skin Inflammation
As mentioned earlier, CBD has anti-inflammatory properties. According to a 2007 publication in the Journal of Dermatological Science, CBD has the potential to reduce skin inflammation.
The studies were conducted on laboratory animals and yielded positive results. It is quite possible that once they are repeated on humans, the same results will be found. That could very well be because all mammals have the same endocannabinoid system.
CBD is useful in calming the inflammation caused by psoriasi. In the long term, CBD can relieve skin inflammations from psoriasis and other skin conditions due to its anti-inflammatory effect.
CBD Against Dermatitis
Many people have problems with the scalp or skin problems on the face. These skin problems are often even more annoying because the symptoms are so prominent and visible. Chances are that these situations are caused by dermatitis. As with acne, this is mainly caused by the overproduction of sebum. As we mentioned earlier, CBD can inhibit the production of sebum and thus provide relief from the problem.
Dermatitis can also be caused by fungi that affect the skin, which in turn causes an inflammatory response. There are signs that, in addition to its anti-inflammatory effect, CBD also makes a direct contribution to the fight against these fungi. So CBD can also have a preventive effect on skin problems.

CBD Against Wrinkles In Your Face: Anti-Aging
Nourished skin is healthy skin. And let's be honest: who wants to look old? Aging of our skin is largely caused by specific skin problems. For example, wrinkles and other signs of aging are often caused by free radicals. These are aggressive substances from the outside that can seriously damage our (skin) cells. CBD has many antioxidant properties. Antioxidants protect the cell against free radicals and the damage they cause.
For example, CBD can provide natural support for age-related skin problems. CBD skincare not only nourishes, restores and cares, but also protects by inhibiting these free radicals and thus reducing wrinkles and red skin.
CBD For Skin Problems Around Dry Skin
CBD skin care can contribute to a healthy moisture balance of the skin through moisturizing ingredients. Still, it works slightly differently from "normal" moisturizers. The more common moisturisers work on your skin through the added oil, which is completely different from CBD. Cannabidiol works by stimulating your own body'soil production without interfering with the functions of the sebaceous glands.
Simply put, CBD health for your skin stimulates natural oil production and thus prevents your skin from drying out.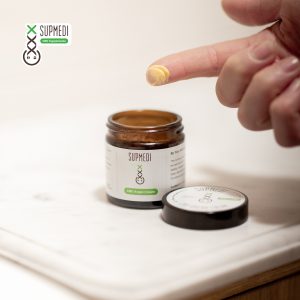 How Do You Use CBD For Skin Problems?
Because CBD can contribute to healthy, vital skin in several ways, SupMedi has launched a special range of CBD skin care products. In addition to high-quality CBD Oil, our CBD Argan Cream and CBD Argan Salve contain vitamin A and vitamin E, respectively, for repair and maintenance of the skin cells. The natural argan oil provides a wafer-thin protective layer and nourishes the skin down to the deeper levels.
If you want to make the most out of CBD for skin problems, it is best to work with a topically applied product. For example, by applying CBD Argan Salve or CBD Argan Cream on the relevant spot on your skin. The CBD in these skin care products is absorbed directly through the skin and carried to the damaged skin cells without entering the bloodstream. In this way, CBD quickly and effectively ensures healthy, vital and radiant skin in case of skin problems, in the most natural way you could wish for.