3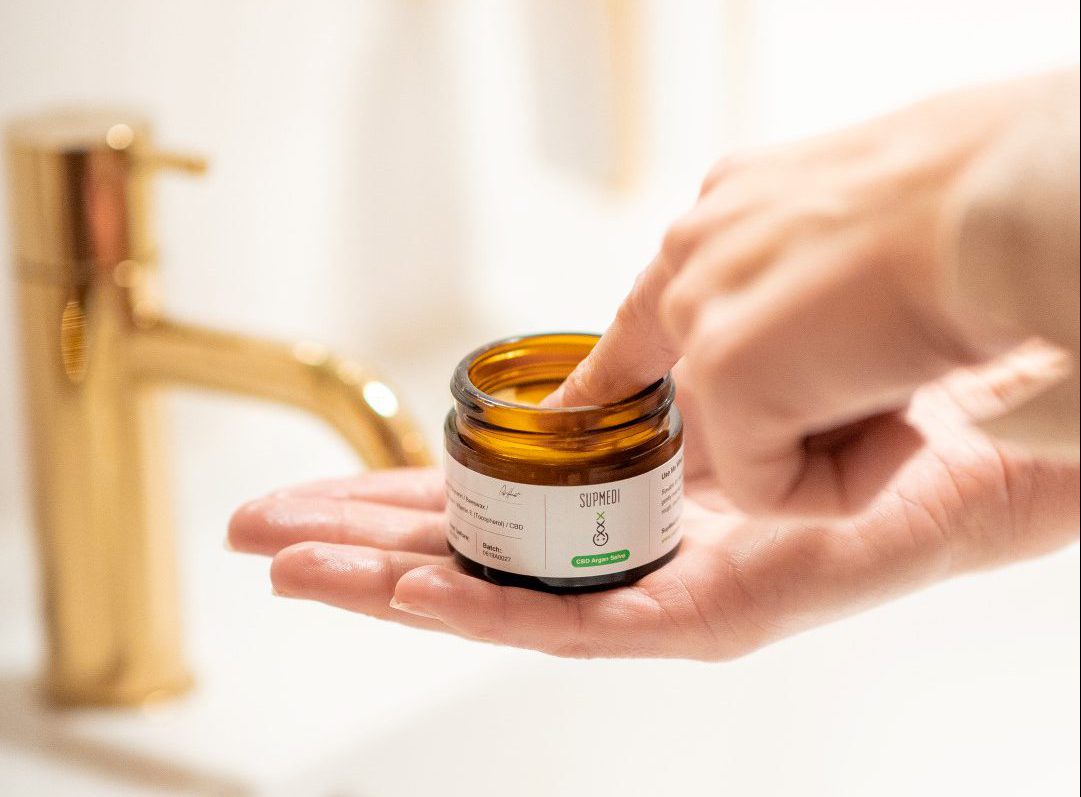 SupMedi CBD Skincare Tested By Beauty Expert
31 July 2020
At SupMedi, we like to substantiate our quality by expert reviews. That's why we were pleased to get in touch with Charlotte Woerdman (21), who is currently graduating from The New School in Amsterdam. For her studies, she subjected our SupMedi CBD Skincare products to a critical review.
Charlotte contacted SupMedi in the research phase of her final thesis. For as long as she can remember, she's been fascinated by the world of beauty and wellness. That makes her more than just a hands-on expert; she's an up-and-coming professional, too. In her studies, focusing on marketing aspects, Charlotte manages to combine her passion for beauty care with her drive to make a career of beauty.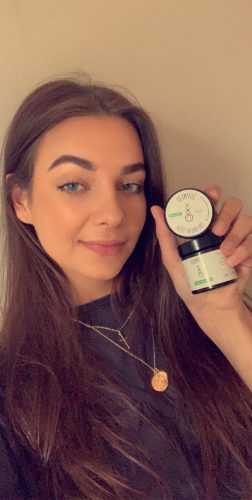 Interested In CBD Right Away
For her graduation thesis, Charlotte studied the effects of CBD in skincare products. She witnessed how CBD came to dominate the market at record speed and was interested right away. It wasn't just the promising potential of this cannabinoid for skin and health. CBD skincare is also fascinating from a marketing point of view because of the transition this hemp product is going through. The image of CBD has shifted from 'weed oil' to a luxury, natural ingredient for beauty and wellness products. The emphasis of her research is on quality and purity, which eventually brought her attention to SupMedi CBD oil, cream, and salve.
"I came across SupMedi early in my initial research phase. Their skincare products caught my eye straight away. I contacted them, and after a great interview they sent me their vitamin A cream and vitamin E salve to review. I've used them for four weeks and I have to say the results were anything but disappointing.'
Expertise And Experience
By personally testing the CBD salve and CBD cream, Charlotte was able to match her own experience with expertise gained from her studies. Her extensive experience with various skincare products came in handy at this point.
"No matter what 'miracle cure' I use, I feel as if the cracks in my face just start to reappear after an hour or so. I have very dry skin, and I've been struggling to find a suitable product that keeps hydrating throughout the day. Although I've never had to deal with any major blemishes or acne, I do sometimes have excess tallow on my chin and around my nose. Recently, I've done a lot of reading into the potential offered by CBD, and obviously I can't assess that potential without trying it for myself."
If you're planning on making a living out of beauty marketing, you'll need to be sure you are convinced of your product value. Fortunately, Charlotte's verdict was quite positive.
"I've been using the vitamin A cream every morning, applying the salve at night before bed. The cream has a slightly smoother and less oily substance compared to the salve. Both products are quickly absorbed by the skin. The products come in glass jars, and they are practically odorless. The sole ingredient to produce any scent is the argan oil. I'll admit that this natural aroma is not my top favorite, but it is far from unpleasant overall. Another benefit is that you only need to use a little bit of product each day. I imagine one jar will last you quite a long time."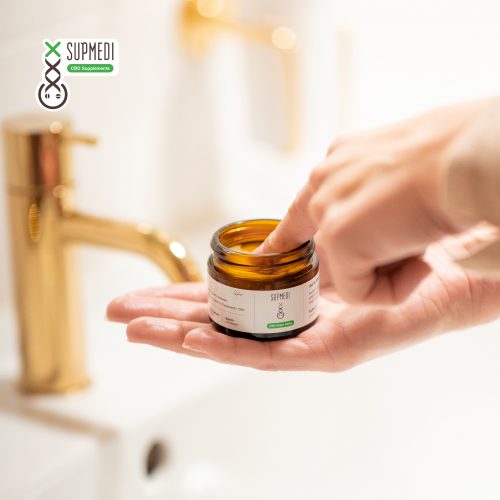 SupMedi CBD Skincare: A Well-Considered Product
Now, after weeks of testing, Charlotte is busy completing her thesis. Of course, that requires a neutral and scientific outlook. In spite of her professional impartiality, however, our SupMedi Skincare products have had a positive effect on her conclusions:
"I have to admit that I've really become a fan of the products. You really notice the well-considered selection of ingredients. They put enough thought into the packaging as well. My skin feels supple and soft to the touch. The tallow production on my chin and around the nose has decreased significantly. I'll definitely keep on using this, and I would advise anyone struggling with very dry and irritable skin to have a look at SupMedi for themselves."
Naturally, we are happy to agree with these conclusions. We wish Charlotte all the best in completing her studies, and we will stay in touch for future reviews.
Would you like to experience what CBD can do for your own skin? Why not conduct your own review by ordering your CBD Argan Cream with Vitamin A, our CBD Argan Salve with Vitamin E, or our CBD Body & Hand Cream 'White Choco'?
If your are interested in our CBD Products, here at SupMedi, we have a great variety of products including CBD Tablets, CBD Oil, CBD Nutrition, and of course CBD Skincare products.