2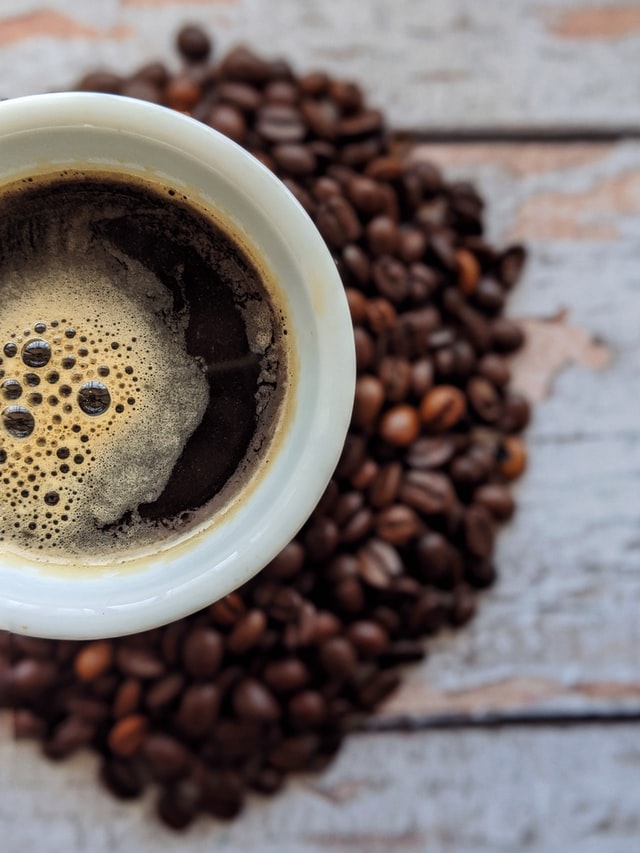 Single Origin CBD Coffee: A Natural Combination
2 April 2021
We might as well admit it: coffee stole our hearts years and years ago. No matter whether you prefer a feisty espresso, a perfect cappuccino a luxurious latte, or an old-fashioned cup of Joe. There's an ideal coffee to match any taste, and if we're honest, we can hardly imagine a day at work without some Black Gold near at hand. Coffee brings fresh energy and keeps you focussed. But enjoying a good cup of coffee is also a ritual: a little moment all to yourself. So wouldn't it be great if we could combine all that coffee goodness with the benefits of cannabidiol? Well, luckily, you can do just that if you try our CBD Coffee in two sensational single origin taste variations.
Start Your Day With A Fresh Cup Of CBD Coffee
Picture this: it's still early morning, but the sun is out and you can hear the birds chirruping outside. Time to get out of bed and get the day started. The perfect moment to get going on fresh energy. A fresh cup of coffee is the tried and tested way to do so, but the start of your day is about to get even better. How about a fresh cup of world-class coffee, only ground from coffee beans that already carry CBD inside? From now on, you can do just that with the wonderful CBD Coffee varieties our experts developed.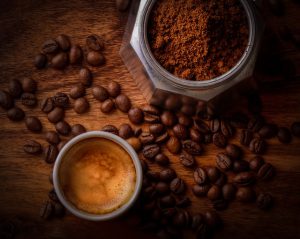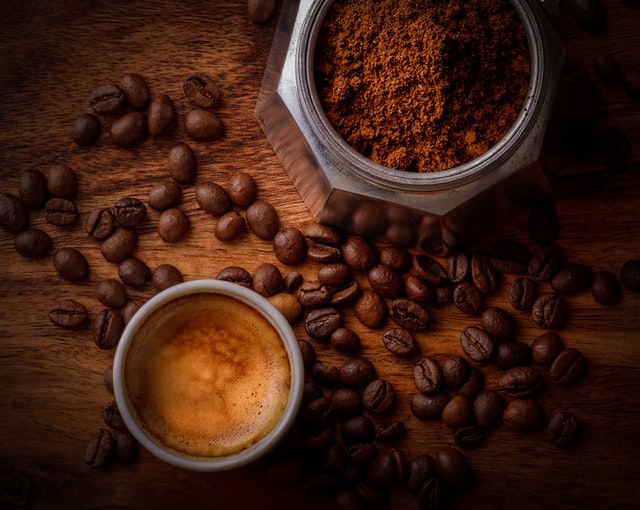 Coffee And CBD: A Natural Combination
When you think of it, caffeine and cannabidiol make a very logical combination. They're a natural couple, you might say, since the coffee plant and hemp are both fully vegetable ingredients. Moreover, CBD and caffeine are both naturally capable of cooperating with our body. That's how the produce their positive effects. Anyone already using CBD Oil or Tablets to keep their mind and body balanced now gets a delicious alternative: freshly roasted coffee beans with an infusion of pure CBD. That's a great way to start your day, enjoying a gourmet cup of coffee while getting your daily dose of CBD at the same time. From now on, your day begins in perfect natural balance!
A Supplement For Your Regular Cup Of Joe
We all have our reasons for using CBD supplements. For some, it's a way to keep the immune system in shape, while others use it for anti-inflammatory effects. Many people use CBD to control specific health concerns and symptoms. CBD Coffee is every bit as suited for these purposes as other CBD products. That makes CBD Coffee a tasteful alternative, with one important exception. If you use CBD to reduce stress, drinking more coffee than usual is not the best strategy, as caffeine can make you extra jumpy. Of course, you can still enjoy your trusted cup of morning Joe by replacing it with a single cup of CBD Coffee. That way, you can even combat your stress with CBD while you savour the taste of excellent coffee.
Coffee During The Day, Sleeping Well At Night
One final note: if you are using CBD Oil to improve your sleeping, drinking CBD Coffee in the evening is not the best solution. In that case, you're better off by trying one of our other CBD supplements at night. Our suggestion: treat yourself to a lovely piece of CBD Chocolate. You'll wake up well-rested the next morning, ready to sit down for that hard-earned cup of CBD Coffee!
Famous Coffee Beans In Two Wonderful Flavours
Of course, only the best coffee is good enough for our premium CBD supplements. That is why we selected two arabica coffee beans of international stature. Both our Peruvian Cajamarca beans and our Brazilian Santos beans are of exceptional quality. Their full aroma and unique bouquet have made them favourites among coffee lovers the world over. In our Single Origin Brazil CBD Coffee, you'll taste the rich, sweet aromas of caramel and dried fruit. Our Single Origin Peru CBD Coffee beans are every bit as unique by their own right: the mild climate of the Cajamarca mountainsides gives them their characteristic soft yet full and rounded taste.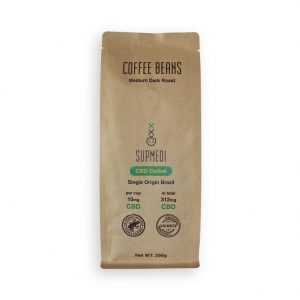 Responsible, Sustainably Grown & Roasted With Care
Every single coffee bean is cultivated and harvested sustainably, in accordance with Rainforest Alliance criteria. That's our guarantee to get you the best coffee while the rain forest gets the respect it is due, and farmer get the fair price they deserve. We think that's important; coffee with great origins just taste a little better. Our Dutch coffee roasters work their slow roast with passion and craftsmanship. Coffee beans are meticulously roasted for fourteen minutes for maximum scent and flavour. Only after roasting is complete, CBD is infused into the beans, to ensure that all the goodness of cannabidiol is expressed to perfection in your fresh cup of CBD delight.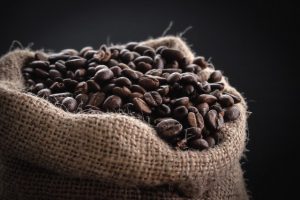 Order CBD Coffee Online: Always Fresh, At Home Or At Work
Our coffee variations are delicious, but the real proof of the pudding comes when you taste them for yourself. Both the gentle flavour of Peruvian Cajamarca and Brazilian Santos coffee beans are well-worth a try. Order your own supply of CBD Coffee and enjoy ultimate CBD pleasure at or at the office, every day of the week!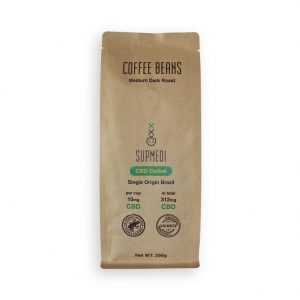 CBD Coffee Brazil
312 mg CBD