2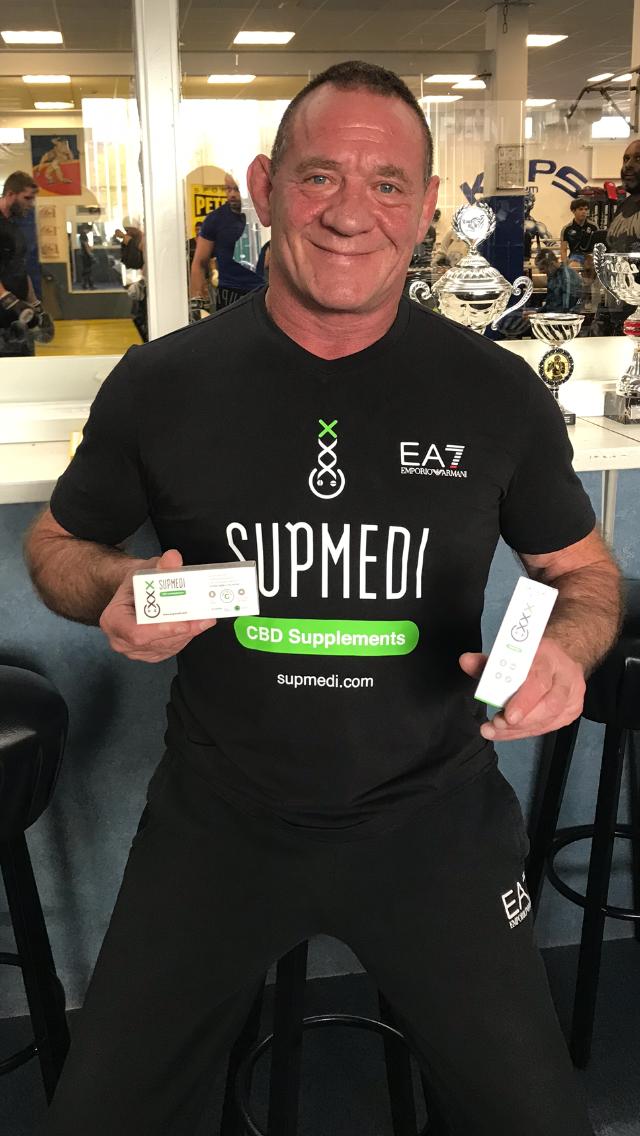 'My Muscles Are Much Less Stiff And Stark' Bert Kops
10 August 2020
"Kops Gym" on the banks of the beautiful River Amstel; a familiar sight for many Amsterdam citizens. Bert Kops is the founder of this cozy gym and is a trainer of many talents and well-known athletes such as MMA Vechter Gegard Mousasi. Kops has a real life soap on Spike TV: "Team Kops" and he regularly stars in TV series and movies. The famous Amsterdammer is no longer the youngest, but he feels (and looks) like a strong "young" god. CBD does not necessarily make you younger, but Kops notices a positive effect on the aging process. In this interview he explains the benefits of CBD for muscles after a hard day's training.
A Brief Introduction
My name is Bert Kops jr. I am 56 years old, married and I have been wrestling since I was six years old. Since 1985 I have, together with my parents and my sister, a gym in Amsterdam. In our gym you can find different kinds of martial arts, like wrestling, boxing, kickboxing, grappling and MMA, but also for the more regular fitness workouts and cardio training people can come to us. I am coaching all our martial arts teams.
How Did You Get To Know CBD ?
A friend who was already using CBD supplements (CBD Oil) of this brand told me about it. I read in on the quality and what is the best way to use it. I thought: no harm, no foul.
Which CBD Product Are You Using And For What Purpose?
I started with CBD oil (drops). Sometimes I use the orodispersible tablets of 24mg and recently I bought the Vape-easy pen of Amsterdam Genetics with a CBD E-Liquid, also very nice to use! So actually I have everything haha!
How Did You Become Familiarised With The CBD Products Of SupMedi?
I started to use it because CBD of SupMedi was recommended to me. We train very hard and as a result my muscles get stiff and stark. When I started to use CBD drops, my muscles became a lot looser and less sensitive, awesome!
How Often Do You Use CBD For Muscles?
At this moment I use 3 drops of CBD 4 or 5 times a day. I started with 9 drops and increased that amount over time. After all, you have to find the dosage that works for you. Every person and body is different.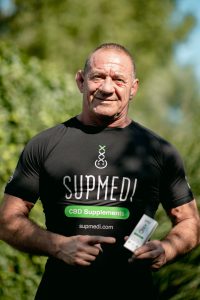 Does CBD For Muscles Work Better Than Medication You May Have Used Before?
CBD works better for me than all the other cures, like balms or pain killers, so that makes me a very happy person.
Would You Recommend Using CBD For Muscles To Other Athletes ?
I will definitely recommend the CBD supplements of Supmedi to my fighters and other members. After all, they can only benefit from it!
We hope you've enjoyed this interview with Bert Kops about SupMedi CBD. If you feel your muscles could use a little natural CBD support, check out our CBD Oil, CBD Tablets, CBD Skincare, and CBD Nutrition!