3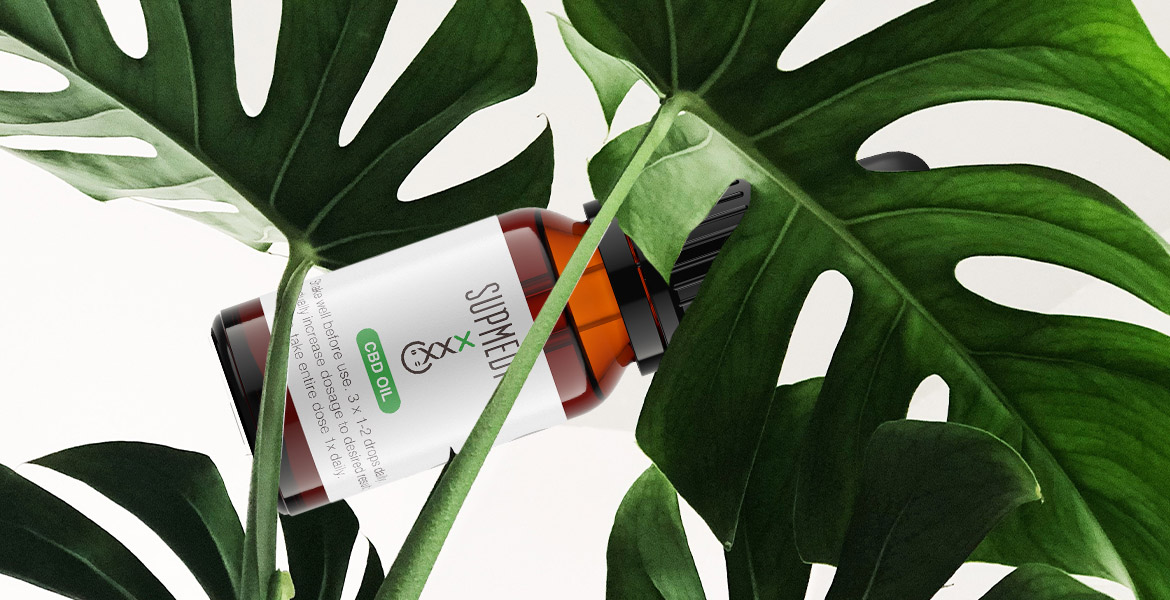 Is CBD Oil vegetarian or vegan?
7 December 2022
Sustainability, love for nature, the environment and everything that lives are for many people important values. So with everything you eat, wear or use, you can check if it's produced in an animal and environmentally friendly way. This also goes for your supplements. Many people are wondering if CBD Oil is vegetarian or vegan, so in this blog, we'll answer this question.
What is CBD Oil and how is it produced?
CBD Oil is nowadays one of the most well known supplements to support your health in a natural way. CBD is short for cannabidiol, a cannabinoid that comes from the hemp plant. This compound can collaborate with the body, with the endocannabinoid system (ECS) to be precise. The task of this system is to maintain the natural balance (homeostasis). This means that it reacts when something changes in the body, like with diseases, pain or stress. It will try to return the body to a healthy state.
In some circumstances the ECS isn't able to keep the balance very well. In that case CBD Oil can help. The cannabinoid CBD can send signals to certain cells to become less or more active, using the CB1 and CB2 receptors. In this way it can influence processes like sleep, metabolism, inflammation, mood and the immune system. This means you can use it to relieve various symptoms and complaints. People use it for sleep problems, hormonal issues (like PMS and menopause), chronic pain and mood changes.
So, CBD comes from the hemp plant and is extracted from the flowers. SupMedi only uses natural materials of the best quality and all our products get tested by independent laboratories. We offer different kinds of CBD supplements. But the question still remains: is CBD Oil vegetarian or vegan?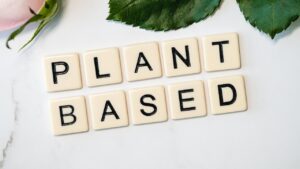 CBD Oil: vegan, vegetarian or both?
Our CBD Oil (available in a 5% or 10% formula) is completely suitable for vegans and vegetarians. The oil is based on olive oil, to which only a full spectrum hemp extract is added. Our CBD Oil contains therefore all cannabinoids, flavonoids and terpenes that are naturally found in the hemp plant. When you're looking for a CBD product, it's also possible you come across CBD capsules. Many capsules contain gelatin, which makes them not very suitable for vegetarians and vegans. In that case, CBD Oil is the better choice to make.
CBD Tablets
CBD Tablets are our delicious and convenient alternative to CBD Oil. These little tablets have a nice orange flavor and are enriched with vitamin C. This makes it even easier for the active substances to get absorbed by the body. You can take them without water, just let the tablet dissolve sublingually and the oral mucosa ensures a quick absorption. Every tablet contains 30 mg CBD. Our CBD Tablets are also vegetarian and vegan. They do contain excipients (stearic acid, hydroxypropyl cellulose), anticaking agent, sweetener (mannitol and corn starch), ascorbic acid, humectant and CBD paste.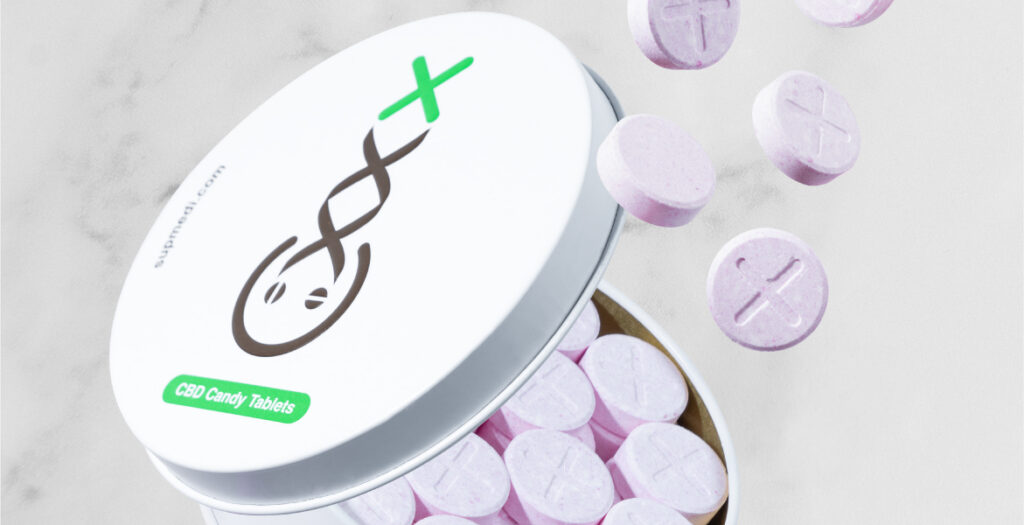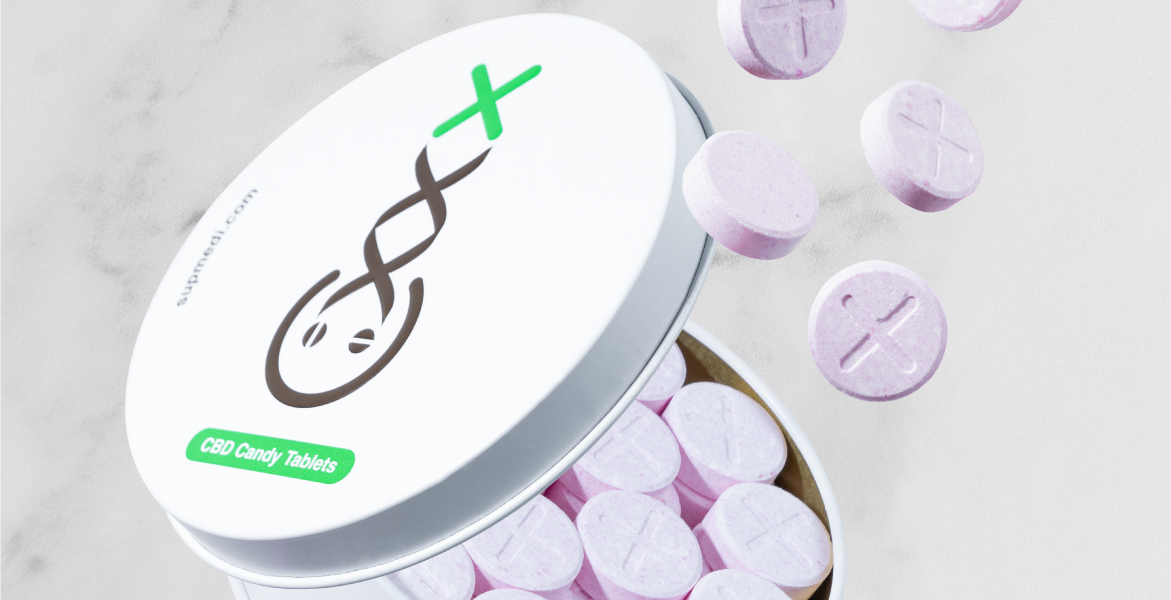 CBD Candy: just as vegan and vegetarian as our oil
Do you enjoy something sweet from time to time? Then our CBD Candy Tablets are perfect for you! They are a delicious and convenient way to take your daily dose of CBD. CBD Candies only contain natural ingredients and are based on fruit powder. The Candy Tablets are halal, vegan and lactose free. One Candy Tablet contains 5 mg CBD and has a lovely fresh strawberry taste.
Whether you're going to work, making a day trip or going to study, our candies are a wonderful way to enjoy something sweet and benefit from the positive effects of CBD.
CBD Coffee, Chocolate, Oatmeal
Do you enjoy your cup of coffee in the morning? Then give one of our CBD Coffees a try! SupMedi's coffee is sustainably grown in Peru and Brazil. Every cup of coffee contains around 10 mg CBD. So, when you are enjoying the strong, warm flavor, you're also consuming your daily dose of CBD. Are you worrying about the impact of coffee on the environment? Our coffee has a Rainforest Alliance certificate. Your cup of CBD Coffee only contains slow roasted Santos coffee beans from Brazil or Cajamarca coffee beans from Peru.
CBD Chocolade
If you are a chocolate fanatic, get ready to indulge in our CBD Chocolate with a clean conscience! Dark chocolate has benefits for the health, but that will only get better when you add some CBD, and that's exactly what we've done when we created SupMedi's CBD 24/7 Chocolate. When you love chocolate and want to use CBD at the same time, this is a great combination. It's a tasty, rich chocolate, that's produced in a sustainable and responsible way by Original Beans. The cacao, cacao butter and cane sugar in the chocolate are all certified organic. This delicious and healthy snack doesn't contain animal ingredients. The chocolate contains at least 70% cacao and every piece contains 25 mg CBD.
We also have another product to offer to all chocolate fans: the CBD Hot Chocolate Spoon. With this 'spoon' you can easily create a lovely mug of hot chocolate. The cacao beans come from South America, where they are being produced by small-scale plantations. One Hot Chocolate Spoon only contains cacao mass, cane sugar, vanilla and 10 mg CBD.
Healthy CBD Oatmeal
Not everyone takes the time to eat a healthy breakfast, whereas breakfast can give you an energetic feeling in the morning. Are you looking for a healthy and tasty breakfast, give our CBD Oatmeal a try. It's also suitable for vegetarians and vegans! It's ready in no time and a bowl of oatmeal provides you with all the proteins, fibers, healthy carbs, vitamins and minerals you need. And of course our oatmeal isn't just a great breakfast, you can also use it for lunch or as a snack.
Every portion of oatmeal contains 24 mg CBD and the only ingredients are oatmeal and sucralose as a sweetener. That means it's a healthy and nice way to take your dose of CBD. Add some plant-based milk (soy, hazelnut, coconut or rice milk), some fruit, nuts or chocolate chips and enjoy your healthy breakfast or snack, for a great energy boost.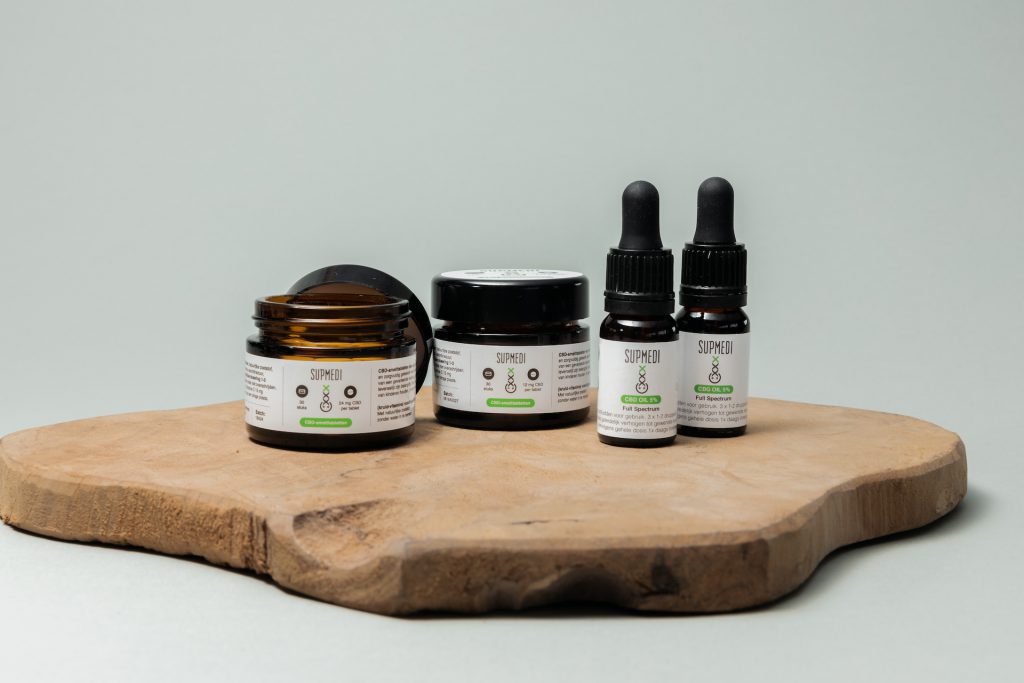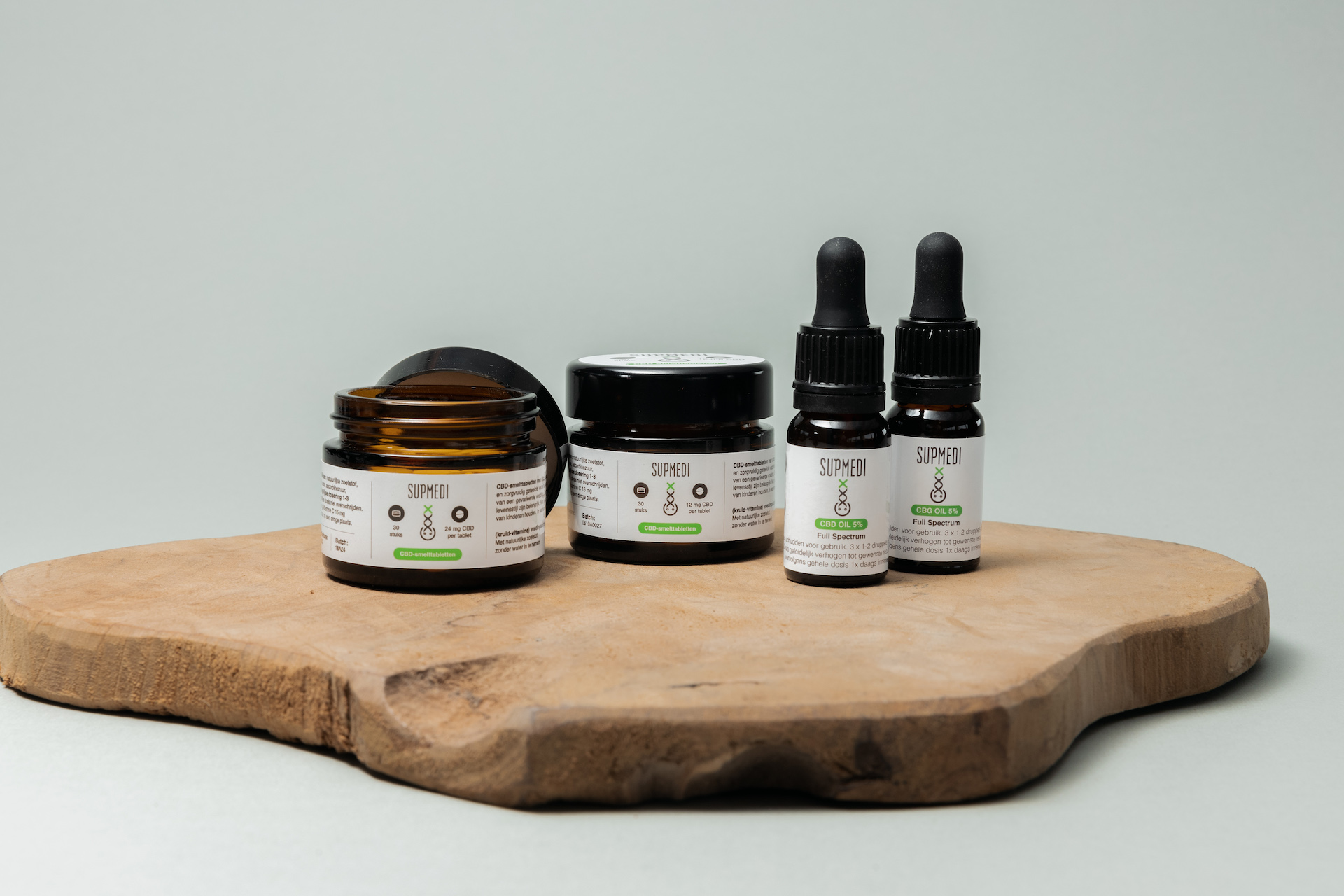 SupMedi's CBD Oil is vegetarian and vegan
As you can see, our CBD Oil and all other CBD Products are vegetarian and vegan. They only contain plant-based ingredients, are being produced with attention and in a responsible way. Now you are sure you, as a vegetarian or vegan, can use every CBD product we offer in our online shop!