3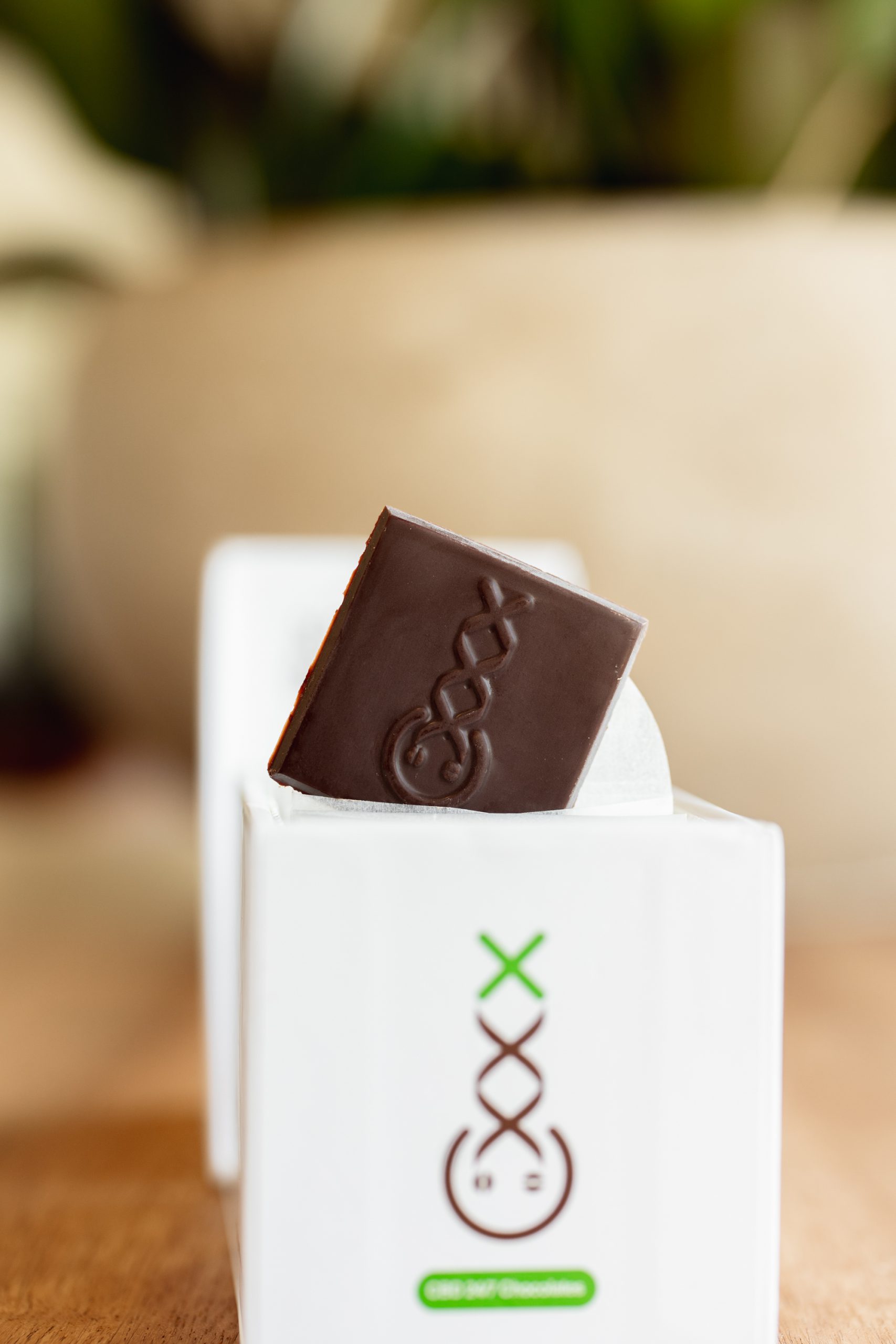 CBD And Chocolate: Pure And Responsible Joy
19 August 2020
Everybody loves chocolate, but do you love your personal health, too? You might think that gorging on your guilty pleasure is a bad habit, but it doesn't have to be if you choose our CBD 24/7 Chocolate. This exclusive CBD delight is made together with Original Beans. We combine their responsible, 70% dark Original beans Virunga chocolate with our 100% pure CBD. This is why CBD 24/7 Chocolate does more than just put a smile on your face: it's also able to boost your health and wellbeing in many ways. Now you can fully enjoy your guilty pleasure – only without the guilt!
A CBD And Chocolate Rendez-Vous
Natural health is one of our top priorities. We produce our CBD supplements with care and affection. CBD (cannabidiol) is derived from the hemp plant. This plant-based substance will not make you high; instead, it can help maintain the natural balance of your body and your mind.
Combining CBD and chocolate in fact expands these positive effects, as the health-associated advantages of cacao add to the mix. Of course, we add only the very best chocolate to our CBD products. We've found a powerful combination in the Original Beans Virunga cacao you'll taste in our CBD 24/7 Chocolate. The chocolatiers of Original Beans care about more than just pure and exclusive dark chocolate; they also work for a healthier world to live in. This allows you to support African farmers and forest while enjoying the finest CBD and chocolate in the world.
Our Original Beans partners produce their chocolate by methods that leave valuable natural habitats intact. They purchase their cacao beans from our planet's unique natural reserves, where biodiversity is greatest. By using this cacao harvest with care, they also protect these vital biotopes. In 2019, the enterprise achieved 100% climate-positive results. This improved the lives of thousands of families, including protection against Ebola for over 4,000 Congolese villagers. On top of that, Original Beans planted a total of 1.6 million new trees!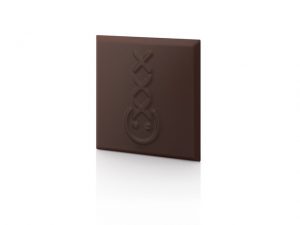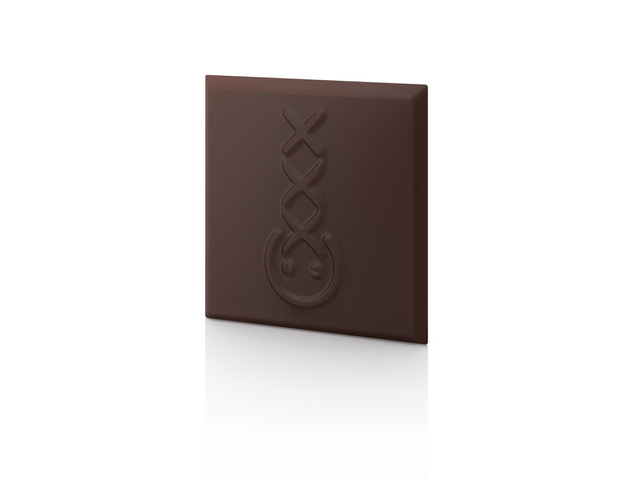 Benefits Of Dark Chocolate
We hear you wonder: "but how is chocolate healthy for me?" Admittedly, chocolate is often viewed as unhealthy, contributing to obesity and other problems. However, there is a major difference between this exclusive Original Beans chocolate and the regular chocolate you buy in the supermarket. The latter type contains all kinds of flavour enhancers and other additives. Just read the product information on an average chocolate bar: the added sugar alone is enough to make you change your mind. Milk chocolate, or so-called sweet chocolate, often contains over 50% of its total mass in added sugar.
CBD 24/7 Chocolate is different, because it is made using 70% dark Virunga chocolate. Raw cane sugar is added for natural sweetness (less than 30%), and CBD is included as the last natural ingredient, at 25mg per individual Chocolate Thin. That means no chemical additives to burden your body – or your conscience. It's an all-natural delight.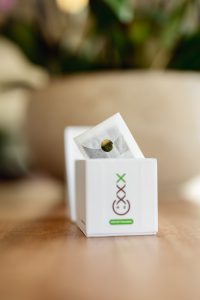 CBD And Chocolate: Natural Allies
Dark chocolate can have a positive effect on your body and on your mood – a fine match for CBD. For instance, few people know that chocolate can lowering blood pressure by promoting nitrogen output. It can help keep the heart and vascular system in shape. Research in which people ate a piece of dark chocolate five times a week indicated that their risk of cardiovascular disease decreased by 50%.
In addition, a piece of dark chocolate can really improve your mood, as most of us know intuitively. Endorphins and phenylethylamine produce feelings of happiness; a sensation that has been compared to being in love. It can also help reduce feelings of stress and anxiety.
Pure CBD And Chocolate Of Pure Origins
So does chocolate make us fat? Obviously, you shouldn't have too much of a good thing, including chocolate. However, the darkest types of chocolate (with 70% cacao content or more) can offer benefits for overall health. Moreover, its rich and intense flavour means that a small amount will suffice to satisfy that chocolate craving. The exceptional taste and texture are true delights that leave you happy and fulfilled. Furthermore, dark chocolate is reputed to suppress the urge to eat unhealthy snacks. As a result, treating yourself to one CBD 24/7 Chocolate Thin each day is more than just a purely natural moment of indulgence: it could also help you control your weight.
By this line of reasoning, CBD 24/7 Chocolates allow you to enjoy the most delicious chocolate flavours responsibly – double so, in fact. Just like with our CBD Oil or CBD Nutrition, you'll benefit from all the possible ways in which CBD can help you maintain an optimal natural balance. If you add to this the pure, fair, and exquisitely tasty Original Beans dark chocolate, you're holding genuine dark brown gold in your hands. Making the responsible choice never tasted so good!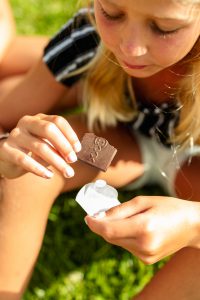 Can't get enough of our CBD Nutrition? Then try our CBD Bars for a healthy and hearty bite of natural power. Relish the benefits of CBD!