2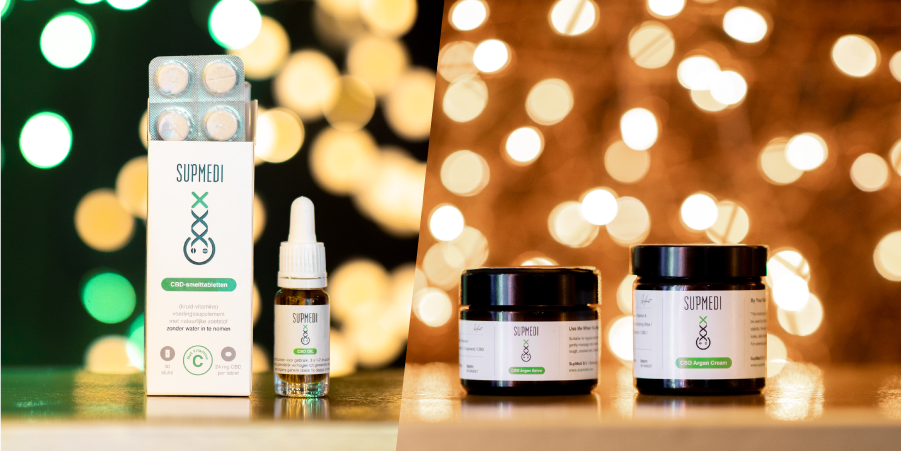 Wish Them A Healthy New Year With CBD Christmas Gifts
2 December 2020
As we do in other years, we all want to wish our loved ones a happy new year. Personally, we can't think of a better way to do so than by getting them CBD Christmas gifts! Properly gift-wrapped, this cannabinoid represents balance, health, and natural support for ourselves and others. Isn't that just the perfect holiday wish for anyone? And it's useful, too! So, even if we're about to celebrate Christmas and enter the new year in an unusual way this year, there's still plenty of extra special presents that can help your loved ones stay healthy. You'll find a CBD Christmas gift for anyone in our product range. Be sure to order in time and pick your perfect CBD Christmas gifts!
 A Present Full Of Health: CBD Christmas Gifts
Are you looking for something unique and extraordinary to give to friends or relatives? Well, why not wish your loved ones a whole new year filled with enduring health and new balance? Surely, those come in handy for anyone in these pandemic times. CBD is a cannabinoid; a plant-based compound able to help our body recover its natural balance. CBD cooperates with the human Endocannabinoid System (ECS). This ECS is a part of our own anatomy that affects our mood, our immune system, rhythms of sleep and wakefulness, and our hormone levels, among other important functions.
CBD products such as CBD Oil or CBD Tablets can help with a wide range of health conditions. These include chronic pain, back aches, headaches, inflammation, trouble sleeping, anxiety, and stress. Moreover, CBD is used by athletes and can be used for natural skincare in creams and salves. We even have lovely, nourishing Hemp Oil Soap in a range of enchanting scents. And then there is CBD nutrition, with absolute Christmas showstoppers like CBD 24/7 Chocolates (70% dark, sustainable Virunga cacao) or tasty CBD Gummies for everyday use. So, are we getting you in that holiday gifting spirit yet?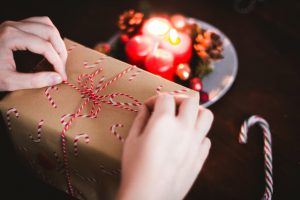 A Healthy And Happy New Year With CBD Christmas Gifts
CBD Oil And CBD Tablets
Anyone trying to deal with stress could do with a daily dose of CBD. Many of us face high stress levels due to work conditions or the home situation. A nagging sense of anxiety or insecurity can also lead to stress issues. CBD is a natural means with great potential to counter such issues. It has relaxing and soothing properties to help you calm down, allowing you to tackle sleeping problems and other symptoms in stride.
You can also use CBD against pain issues including headaches or menstrual pain, and against inflammatory symptoms as seen in arthritis, for instance.
CBD Oil is easy to dose in its drip dispensary bottle; just place a few drops under your tongue and that's that. CBD Tablets are very convenient in use: simply let a tablet dissolve in your mouth, allowing rapid CBD absorption through your mucous membranes. CBD Tablets have the added benefits of a sweet orange flavour and added vitamin C.
These days, who can deny having to deal with additional stress? That's exactly what makes CBD Oil and CBD Tablets such great CBD Christmas gifts right now!
Nurturing CBD Salve And Cream
Whether washing hands all day due to corona or facing the cold winds of winter and dry air indoors, this season is like a perfect storm for dry hands. Fortunately, a touch of nurturing CBD cream or salve will keep those hands hydrated, nourished and protected. CBD's effects on the skin go way beyond your hands, however. In our webshop, you'll find CBD Argan Cream, CBD Argan Salve, and CBD Hand Cream. Each of these is a uniquely nourishing skincare product designed to help support your skin's health. Argan oil nourishes the skin and restores its moisture balance. CBD oil can soothe irritated spots and blemishes while helping speed up skin recovery. Men and women of all ages are bound to enjoy the deep natural care provided by these carefully developed products.
Luxury Hemp Oil Soap
Are you looking for that perfect bar of wellness-bringing luxury soap to give away this Christmas? A truly special kind, containing the best that nature has in store for hours of soothing bathroom joys? If so, our Hemp Oil Soap Bars will make the perfect gift this year. Every single bar contains a wealth of natural ingredients, such as hemp oil, fruits, herbs, and glycerine. These open up a range of possible therapeutic applications, including skin conditions like acne or cellulite, and poor circulation. Enjoy subtle fragrances that help you open up and unwind. Hemp Oil Soap is refreshing, protective, and gently cleansing for the skin. This uplifting, natural, and highly affordable CBD Christmas gift for all ages is available in four wonderful fragrances!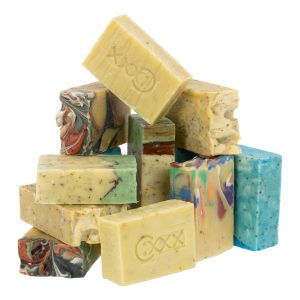 CBD Chocolate And Other Delicious CBD Christmas Gifts
A healthy treat is always a delight to give, especially during the holidays. That's why we have been working hard to develop a range of tasty bites with CBD inside. If you're wondering what to buy a particular sweet-toothed friend, our tasty CBD Gummies might be just the thing. These wonderfully sweet candy gummies just go down well with anyone. They contain 4mg of CBD each, making them perfect for easy dosing. On top of this, there's our CBD Bars, jam-packed with fibre, minerals, nuts, and fruits in three unique flavours. These veritable health bombs (they only contain natural ingredients, with zero sugar added) are great for sports enthusiasts and the healthy-minded, with 20mg of CBD in every single bar.
Best Responsible Chocolate, Top-Grade CBD
And if you're anything like us, you probably can't help thinking 'chocolate!' whenever you hear the word Christmas…  Well guess what? We have you covered! Our luxury chocolate CBD Christmas gifts will melt your worries away like, well, like chocolate, actually. Besides, this chocolate is not just good for your mood: it's perfectly healthy as well! Every single chocolate thin in a luxury gift box of CBD 24/7 Chocolates holds 25mg of CBD, and all the other ingredients are completely natural too.
We take fine chocolate every bit as seriously as we do top-grade CBD. That's why you'll only find 70% dark Virunga cacao inside, harvested responsibly from the rain forests of the Congo by Original Beans and local farmers. Talk about a responsible Christmas present! Surely, that's reason enough to indulge in a CBD 24/7 Chocolate Thin at least once every day… Oh yes, and if you prefer your chocolate in liquid form, then why not choose our lovely CBD Hot Chocolate Spoon? With this pleasantly affordable present, your special someone can make their very own fresh hot coco, with the unique addition of 10mg of CBD. That's a CBD Christmas gift that's sure to warm any heart this winter!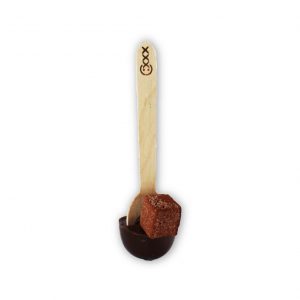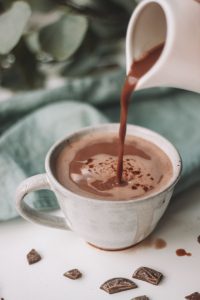 Get Your CBD Christmas Gifts Online Today
So there you have it: the SupMedi webshop is your go-to stopover for all your Christmas shopping this year. Every single one of our CBD products is sure to make a lastingly healthy impression. That's all the better now that we prefer to stay indoors while shopping. Be sure to order in time to have your CBD Christmas gifts ready – Santa will be arriving soon!