3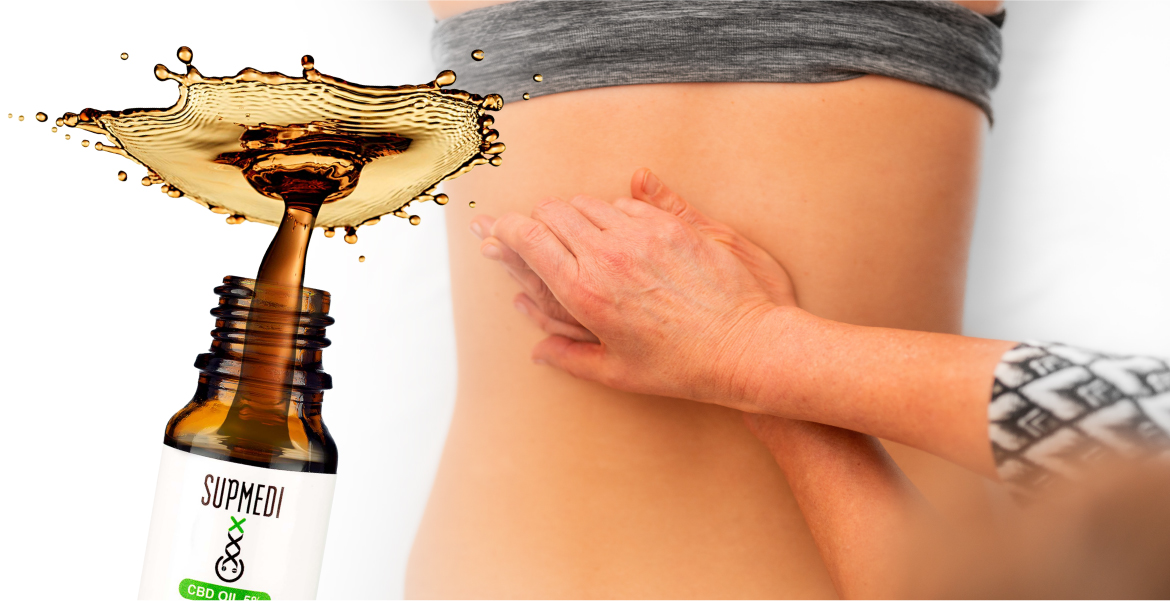 Make your own CBD massage oil!
26 July 2022
A massage soothes the body and mind, lowers tress, and sometimes helps alleviate pain. If these positive effects sound familiar, we know what you mean: CBD Oil is equally famous for its soothing and pain-relieving potential. So can CBD Oil make a good contribution to your favourite massage oil? And how do you combine the two? This blog explains!
What good can a massage do?
Massage s a type of therapy with centuries-old roots. A good massage benefits mind and body alike. By having a massage, your muscles relax, circulation improves, toxins are expelled faster, sleeping improves, and the right kind of massage can even promote happiness directly.
The main reason for these benefits is a massage's ability to ramp up the body's production of endorphins and oxytocin, two compounds that reduce stress while promoting feelings of happiness. It also increases serotonin production, which improves both quality and quantity of sleep.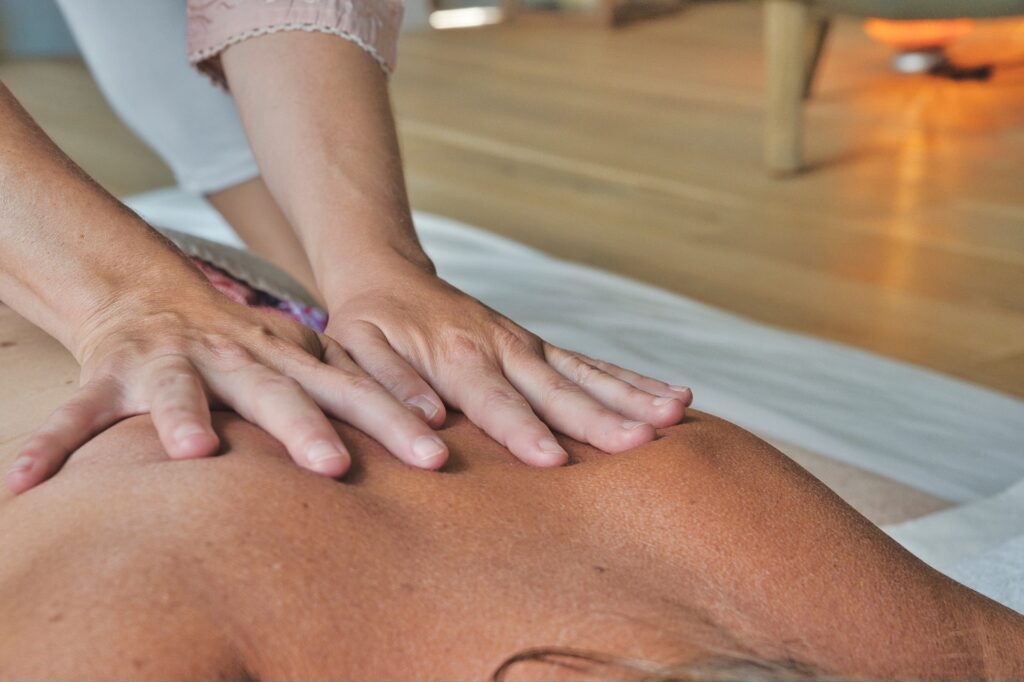 How Can CBD Oil improve your massage?
CBD (cannabidiol) is a non-psychoactve plant compound found in large quantities in cannabis and hemp plants. Contrary to THC, CBD is a non-psychoactive substance that will not make you high.
CBD can interact with one of our body's crucial systems: the endocannabinoid system or ECS. This system comprises a vast network of receptors spread throughout the body, which are activated by specific compounds called cannabinoids. These compounds can either be produced by the body itself (endocannabinoids), or by (hemp) plants, in which case they are called phytocannabinoids.
The ECS ensures that all the vital physiological processes run smoothly to keep the body balanced. CBD is able to activate or block specific ECS receptors. This allows the ECS to influence important body processes, including sleep, pain, and stress.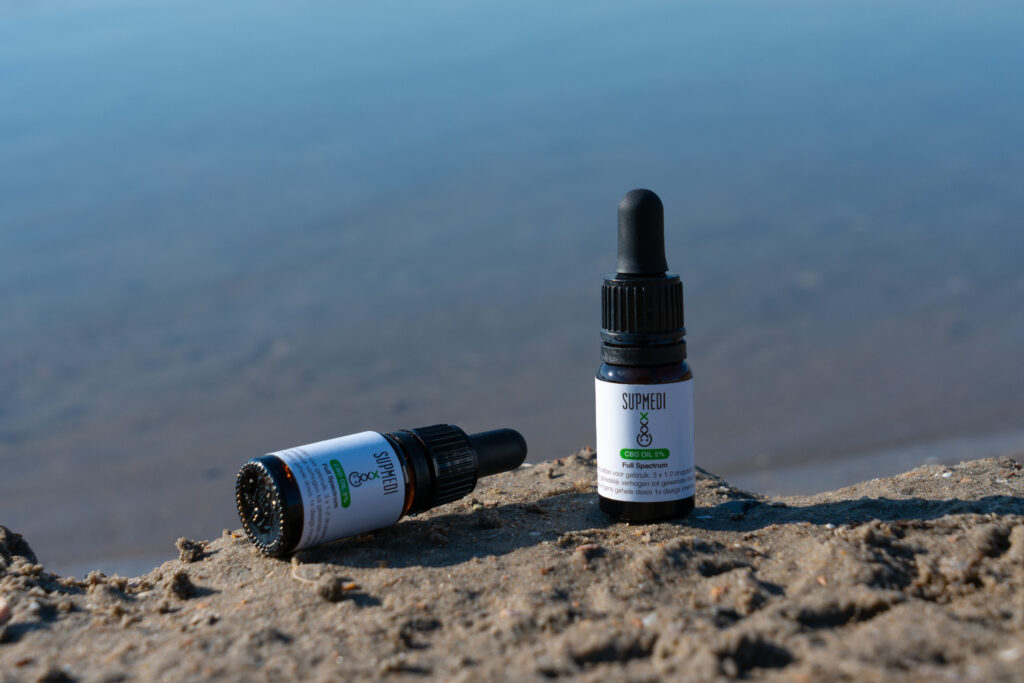 What are the advantages of a CBD Oil massage?
While enjoying a massage, the body and brain undergoes a series of changes. Obviously, adding CBD Oil to a massage will not change the techniques used. Instead, it adds a crucial ingredient and promotes your favourite massage product to CBD massage oil!
People use CBD for a wide variety of reasons. Some of the most frequently heard positive effects users state include their claims that:
CBD supplements come in various shapes and flavours including CBD Oil, CBD Tablets, CBD Candy, and CBD Skincare products, although you can make your own CBD massage oil, too!
Which symptoms can a CBD Oil massage relieve?
If you are affected by a skin condition such as eczema or psoriasis, a CBD Oil massage can be a source of relief. CBD can soothe the skin and reduce inflammatory redness and pain. It can also help curb your immune response to improve the skin's natural restorative ability and reduce excess cell production.
CBD is a natural analgesic with anti-inflammatory capacity. These positive effects of CBD Oil can be used in case of arthritis and muscle aches. A CBD Oil massage can also help reduce back pain and headaches. During the massage, CBD Oil is absorbed by the skin, allowing the CBD to interact with ECS receptors in the body. This is how a massage with CBD Oil can help reduce pain and reduce any associated inflammation.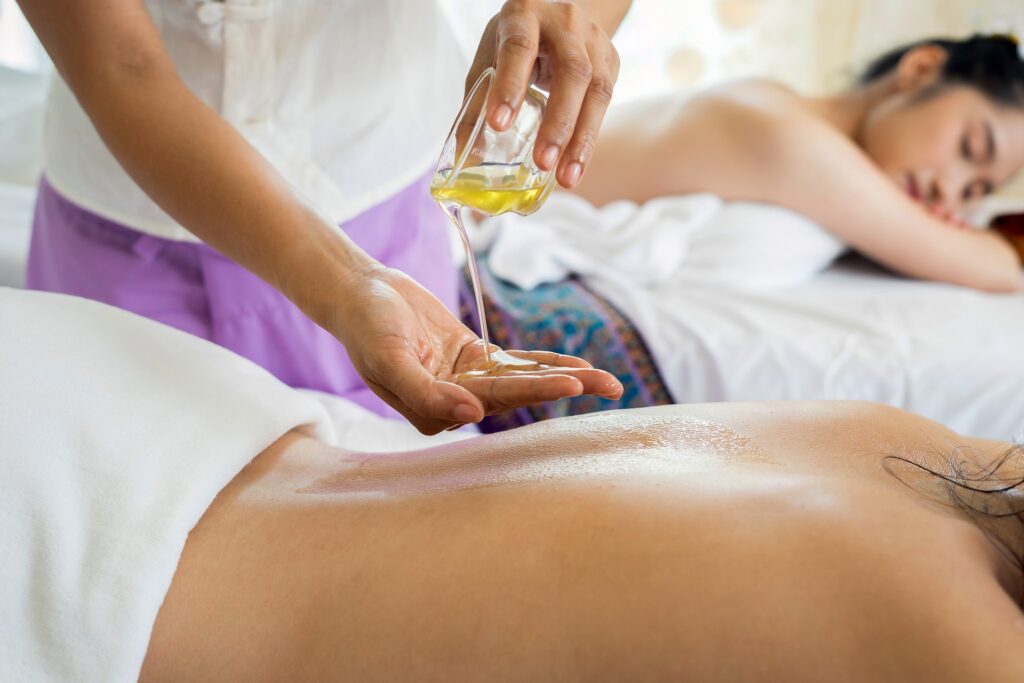 What do you need to make your own CBD massage oil?
Making CBD massage oil takes only three ingredients: a carrier oil, etheric oi, and CBD oil.
Carrier oil
The first ingredient you'll need is a good carrier oil. Select an oil that is rich in saturated fats to promote speedy CBD absorption by the body. Sesame oil, olive oil, and avocado oil are all good examples.
Other alternatives are coconut oil or cocoa butter. These are wonderfully fragrant on top of the other benefits they bring. These oils are solid at room temperature, making them suitable for use in salves and ointments. Heating them slightly will turn them into oils that are perfect for massages.
Essential oil
Your oil will likely smell different to what you'd expect from massage oil. CBD Oil itself carries the scent of its own organic olive oil carrier, so adding essential oil will help give your own mixture a lovely fragrance. Apart from their scent, essential oils can also have a positive effect on your mood.
The scent of lavender, for instance, is a deeply relaxing fragrance, whereas jasmine is supposed to evoke a sense of passion and desire. Think about what you would like to achieve and find the right fragrance to match.
CBD Oil
Of course, no self-made CBD massage could be complete without a dash of CBD Oil in the mix! Our Full Spectrum CBD Oil is a highly suitable product, as it contains the entire spectrum of cannabinoids, terpenes, flavonoids, and minerals derived from premium fibre hemp. These natural ingredients can mutually affect and even boost each other's effectiveness by means iof the entourage effect.
How do you make your own CBD massage Oil?
100ml carrier oil;
20-30 drops essential oil;
CBD Oil (determine your ideal concentration/ dosage or add gradually);
Dark glass bottle.
Making the oil is actually very simple. Just mix the CBD Oil, essential oil, and carrier oil together in the glass bottle and shake well. It's as easy as that!
Tip: your self-made CBD massage oil makes the perfect personal gift! Simply add a nice label to the bottle and there you go!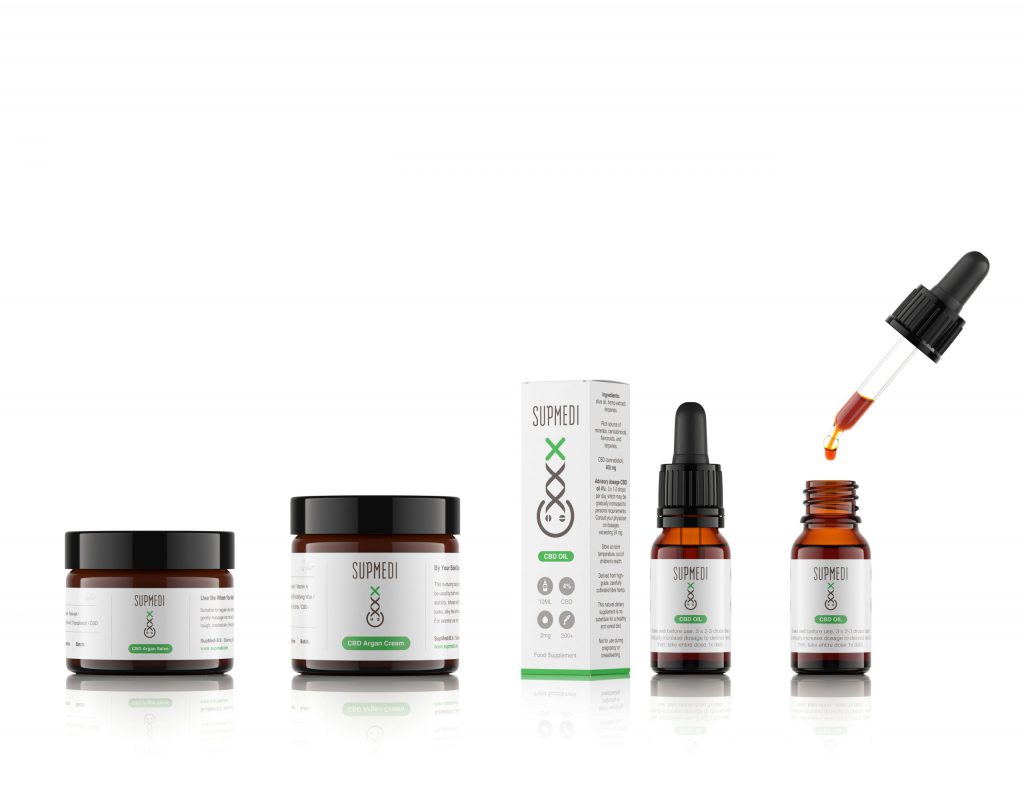 Tips & tricks
Try out your CBD massage oil by applying it to a small patch of skin on the inside of your lower arm. Wait to see if your skin reacts to one of the ingredients before rubbing it all over your body;
Always choose 100% pure essential oils from a top brand;
Never swallow massage oil, as many essential oils are toxic;
If you decide to add cocoa butter or coconut butter as a carrier oil and you want to heat it to make it fluid, never heat your CBD massage oil to over 40° This will prevent the heat from reducing the effectiveness and quality of your CBD Oil, which is after all your main ingredient.
Why not make your own CBD skincare product?
There are other options besides CBD massage oil if you want to create your own CBD Skincare product. Why not try a moisturizer, body butter, or body scrub next? CBD Oil is known for its potential to help slow down the signs of ageing, reduce excess fat production, and ease and soften the skin. It's the perfect way to create radiant natural looks!
Prefer a ready-made CBD Skincare product instead?
No matter how much fun it can be to make your own CBD massage oil of skincare products, it does take some time to get there. If you don't have the time to do it yourself, however, we have you covered: SupMedi makes natural CBD skincare easy! Our CBD Argan Cream with vitamin A is a wonderful natural product with all the effectiveness of CBD Oil. It is great to soothe and support dry and irritated skin, as is our CBD Argan Salve with vitamin E.