4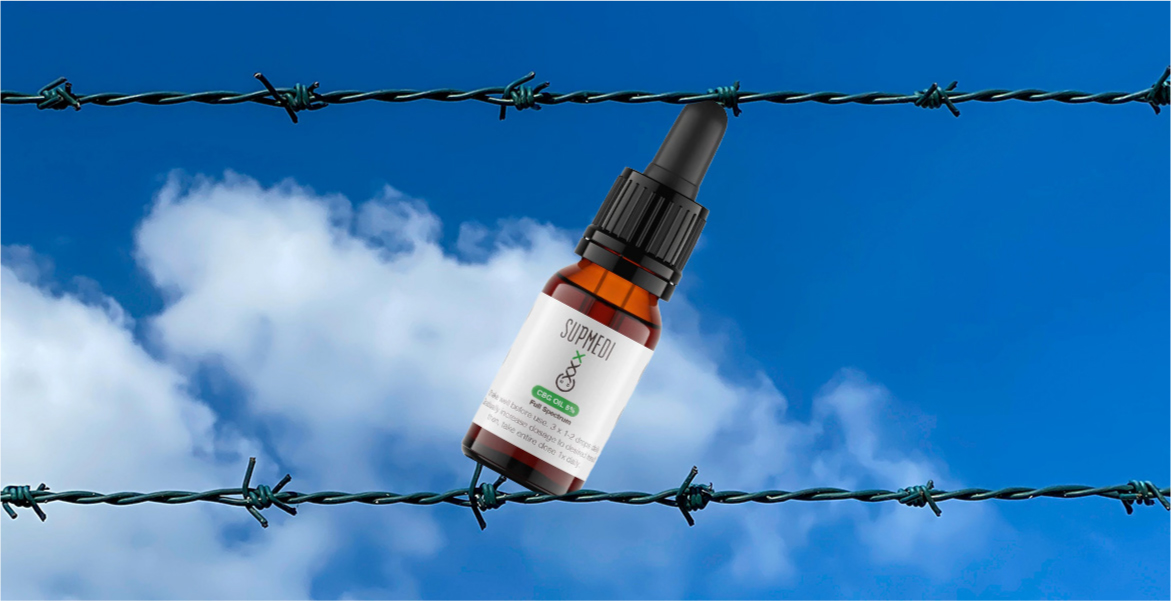 Is CBD Oil harmful?
21 September 2022
CBD Oil is becoming increasingly popular and is being used against many different complaints, conditions and diseases. But where does CBD Oil come from exactly and what does it do with your body? Does it only support your body, as is claimed? Or is there any evidence that CBD Oil can be harmful? Read this blog, so you know everything there is to know about this subject!
What is CBD and where does it come from?
CBD is a cannabinoid that is extracted from the hemp plant. For a long time, Hemp plants are being used for various purposes. It's a very useful plant: you can use the seeds, but also the fibres and woody parts of the plant.
Obviously, the hemp plant is also being used to produce CBD Oil. The hemp plant is part of the Cannabis Sativa L. family. And of course, many people know the term cannabis. But don't let yourself be fooled!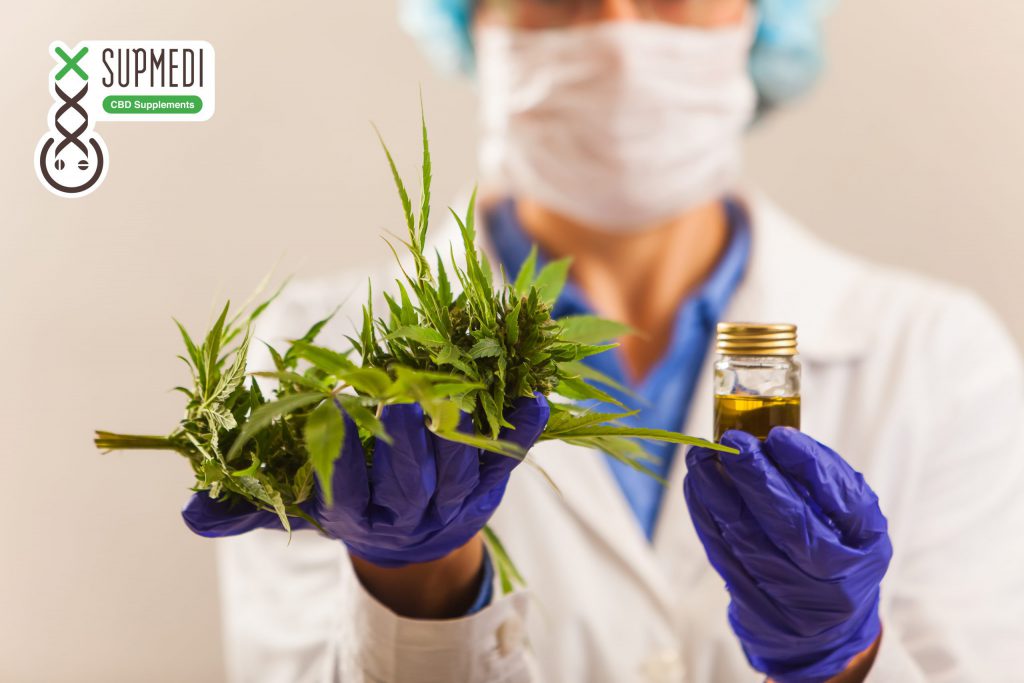 CBD Oil doesn't get you high!
Hemp and cannabis plants are two different types of the Cannabis Sativa L. The main difference is actually the amount of THC that they contain.  Hemp plants can't hold more than 0,3% of THC. Above that limit the plant is being called cannabis.
Because hemp contains little to no THC, but does hold a significant amount of CBD, it's nowadays being used to produce CBD Oil on a large scale. CBD Oil from hemp is legally allowed and available over the counter as a nutritional supplement.
So, the best news is that CBD can't get you high! Unlike products as weed drops, cannabis oils or weed oil, you will stay sober, so you can still drive your car and be focused at work.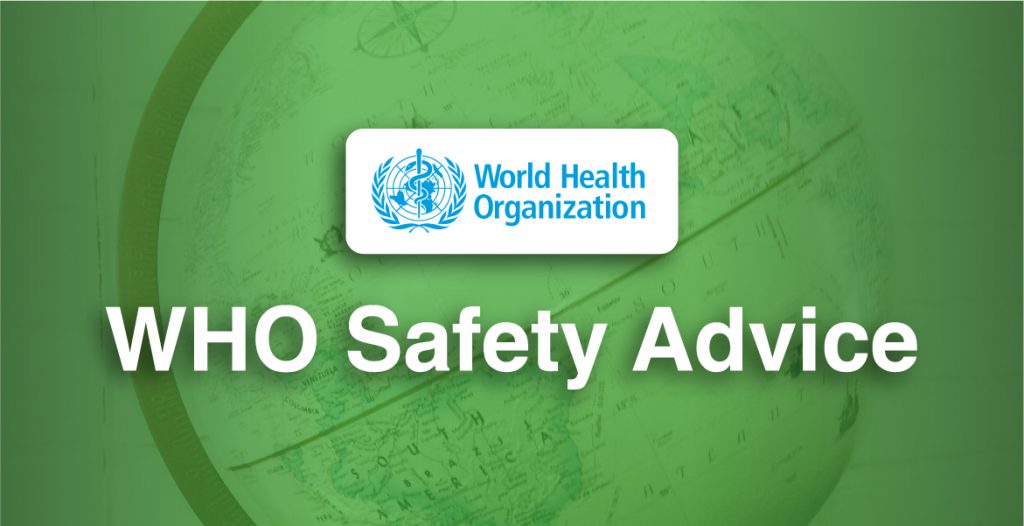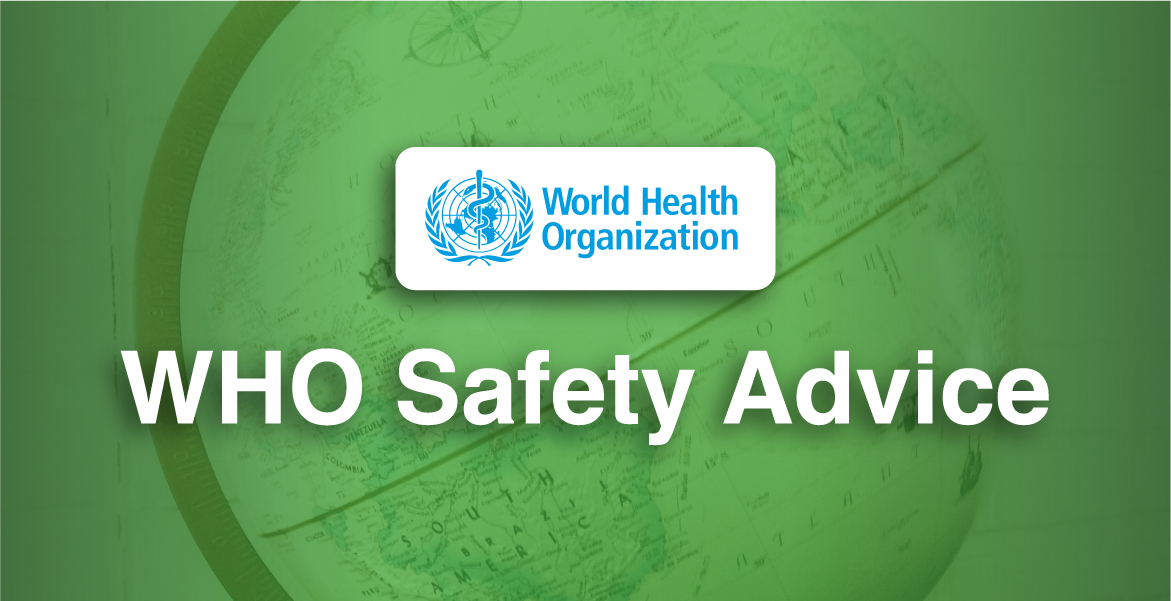 What does the WHO say about CBD Oil?
WHO is short for World Health Organisation. The WHO was founded in 1948 and its goal is improving the overall health of the world's population. The opinions and assessments of this organisation is an important guideline for doctors and scientists, governments and patient organisations. That's why it's interesting to take a look at the WHO's view on the use of CBD Oil.
According to a research report from the WHO, CBD Oil is generally well tolerated, safe to use and not harmful. Besides this, the report states that CBD Oil has only few side effects. What is reported though, is the possible interaction between CBD Oil and some prescribed medication.
Is CBD Oil a medicine and can it be addictive?
At the moment, CBD Oil can't be marketed as a medicine. In fact, manufacturers can't even make medical claims about it, because more scientific research is needed. But CBD Oil can be sold as a nutritional supplement.
Some people worry about the risk to get addicted to CBD Oil. Fortunately, these kind of risks can be excluded. Various studies have shown that there is no risk of addiction, so it can't be harmful in that way. The WHO has confirmed this statement.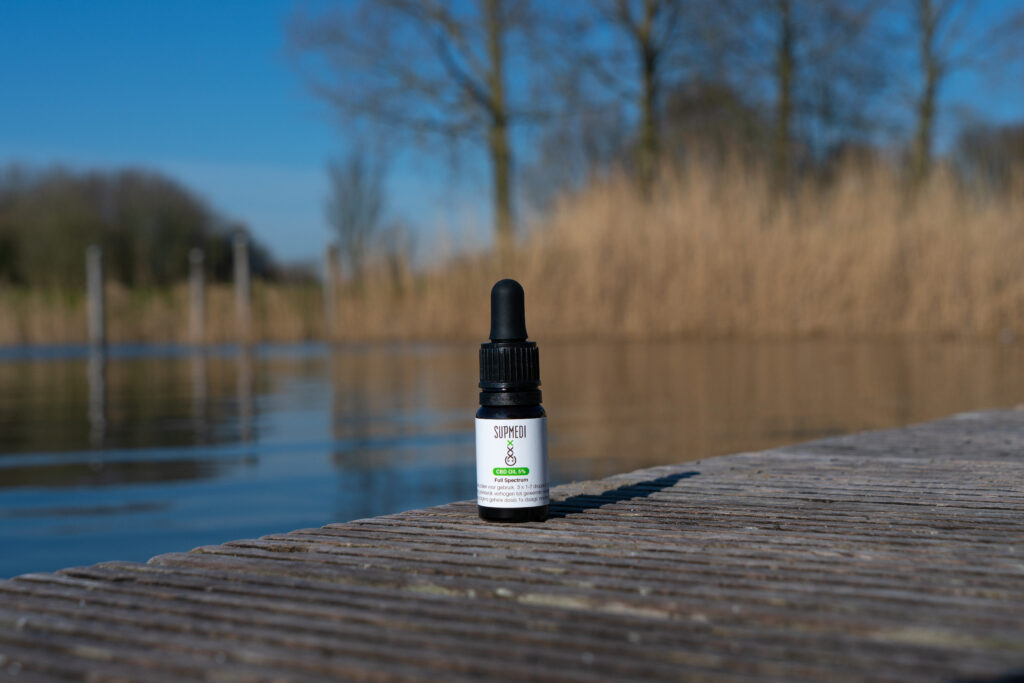 How can CBD Oil help to support your health?
In every human body you will find an endocannabinoid system (ECS). This system regulates many important processes in our body, but also the balance between them. Think about appetite, mood and sleep, but the ECS also regulates our sensation of pain. CBD can collaborate with the ECS. This way CBD can have an indirect influence on our body, by strengthening the ECS, so your body stays well-balanced. Here are some examples in which ways CBD Oil can help you:
What are the side effects of CBD Oil and can they be harmful?
Like said before, there are only a couple of side effects known of CBD Oil. Still, every body can react in a different way. Here are some mild side effects you could experience:
Light-headedness
Nausea
Dry mouth
Drowsiness
Decreased appetite
Most of the time you don't have to worry about these kinds of side effects. It generally means your body needs time to get used to the CBD. Lower your daily dose for a couple of days and see if the side effects disappear.
Important suggestion: if you experience side effects from Full Spectrum CBD Oil, give one of our CBD Products made with an isolate a try. Maybe your body reacts to one of the other ingredients in the Full Spectrum Oil. In that case an isolate product like CBD Tablets or CBD Candy Tablets could resolve the problem!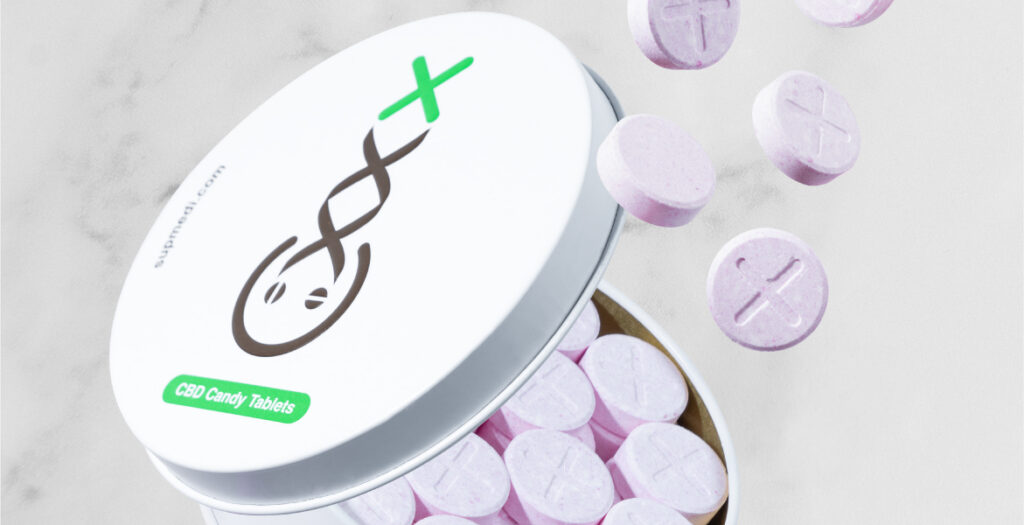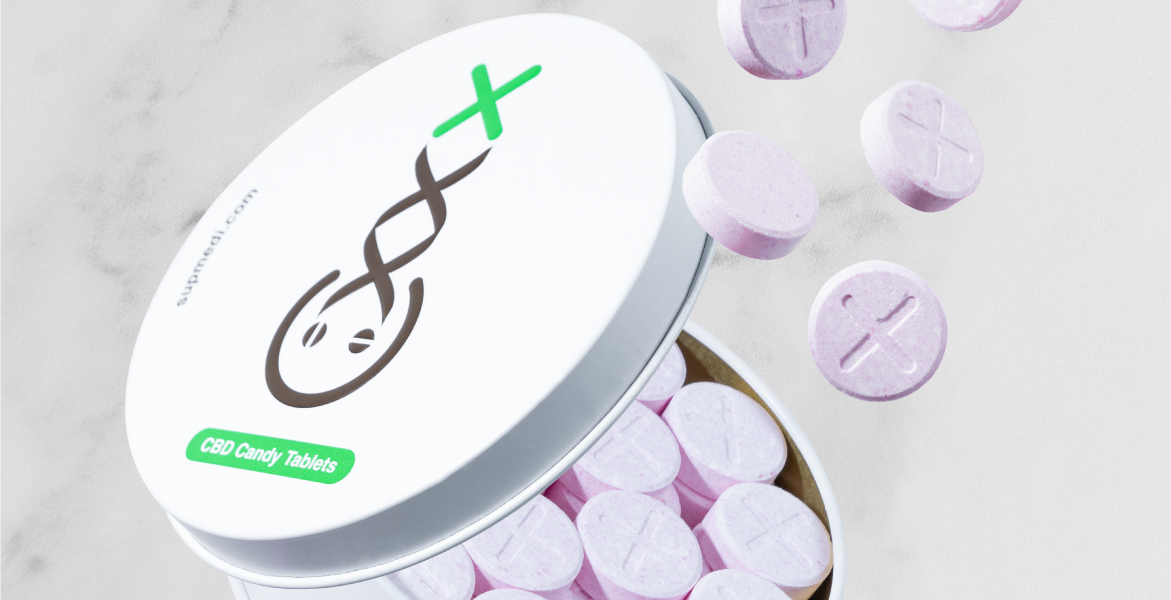 Are there situations in which CBD Oil could be harmful?
Using CBD to support your health is a safe and sound choice. It's good to be aware of the possible side effects, but there's no need to worry.
Still, it's important to keep in mind that CBD Oil is no miracle cure. A lot more research is needed. If you are thinking about starting to use CBD Oil to relieve a medical condition, always consult your doctor first!
There are some situations in which you should be extra careful with CBD Oil:
Pregnancy, breast feeding and children under four
Is it a good idea to use CBD Oil during pregnancy or after giving birth while breastfeeding? We really want to be very cautious here. We know CBD can influence your (unborn) baby, but we aren't exactly sure how.
It could be that CBD Oil disrupts the natural balance and it's not yet clear what the consequences could be for your unborn, newly born or young child. Until we know more, we do not recommend using CBD Oil during your pregnancy or if you are breastfeeding. This also goes for children under the age of four. Children over the age of four can safely use CBD Oil.
Side effects of CBD by interacting with medicines
It's known that cannabidiol can influence the effectiveness of certain types of medication. Normally the liver breaks down medicines, using enzymes. Unfortunately, CBD can disturb the way these enzymes work, so it can take longer to break down the medication. This could mean that the effects of the medicine are more powerful, less powerful or cause more side effects. Always be very careful when you're taking medication and CBD Oil at the same time, because it's not always clear how these two interact with each other. CBD can influence antidepressants, antipsychotics, benzodiazepines, blood thinners, statines and beta-blockers.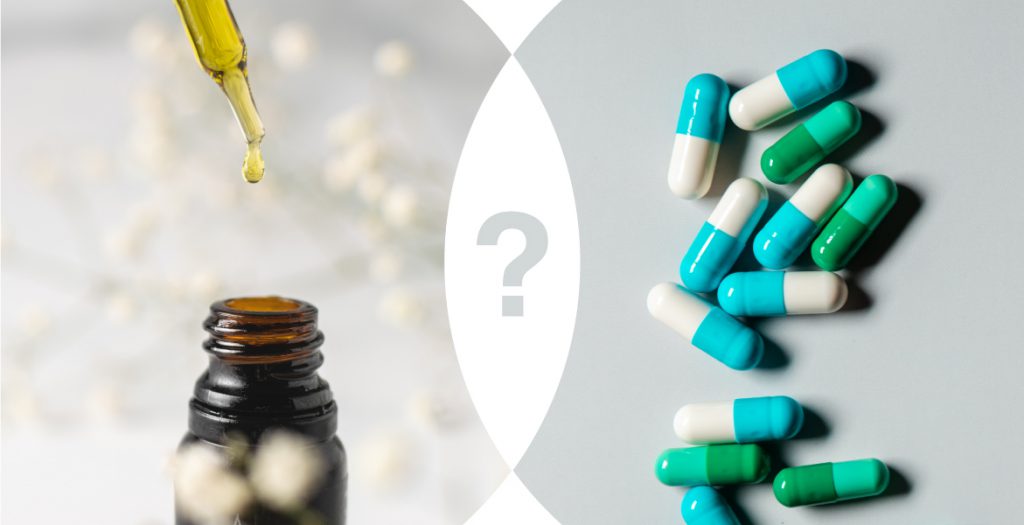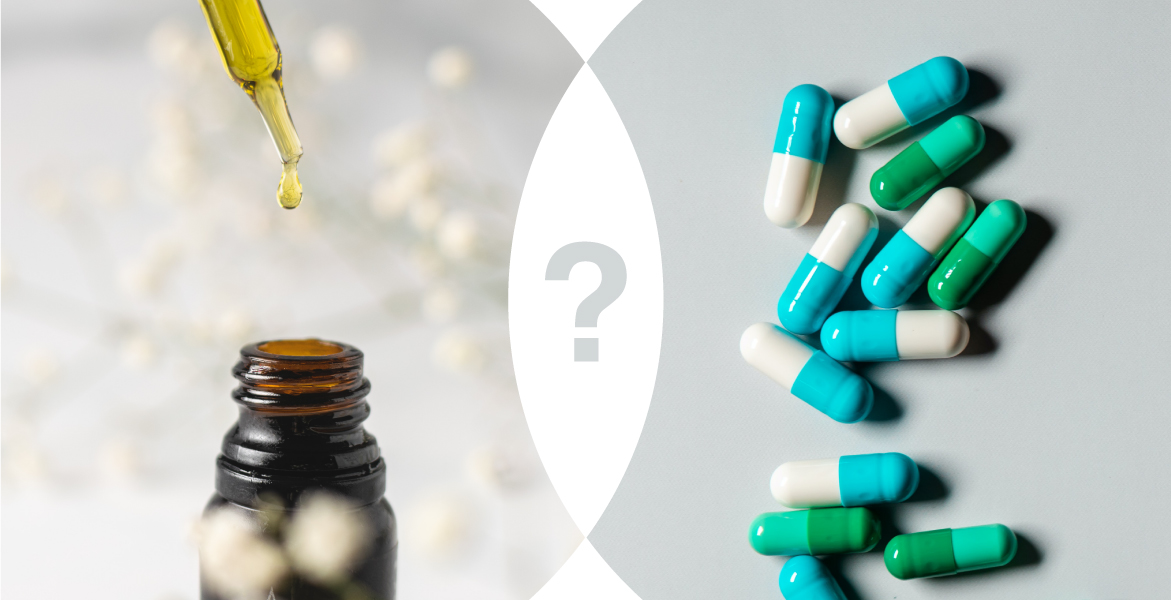 Headaches or Migraine
Some CBD Products state that CBD can cause headaches or migraine. This isn't entirely true, because studies have proven that headache is not a side effect of cannabidiol. To the contrary: CBD can actually relieve headache and migraine! It's more likely that these kind of headaches are caused by a certain (chemical) additive in the CBD Product: it just isn't completely pure. So, make sure you always buy a high-quality product from a reliable brand.
Choose quality: SupMedi's CBD Products!
At SupMedi, every step of the production process is being controlled. The quality and purity of our CBD Oil is thoroughly analysed by independent laboratories with a GMP classification. This way, you will always be sure you buy the best products, because in the end it's about your health – and that's the most important thing!
So check our online shop for the supplement that suits you best: our Full Spectrum CBD Oil, CBD Tablets, a CBD Snack or Drink or one of our delicious CBD Skincare Products!