4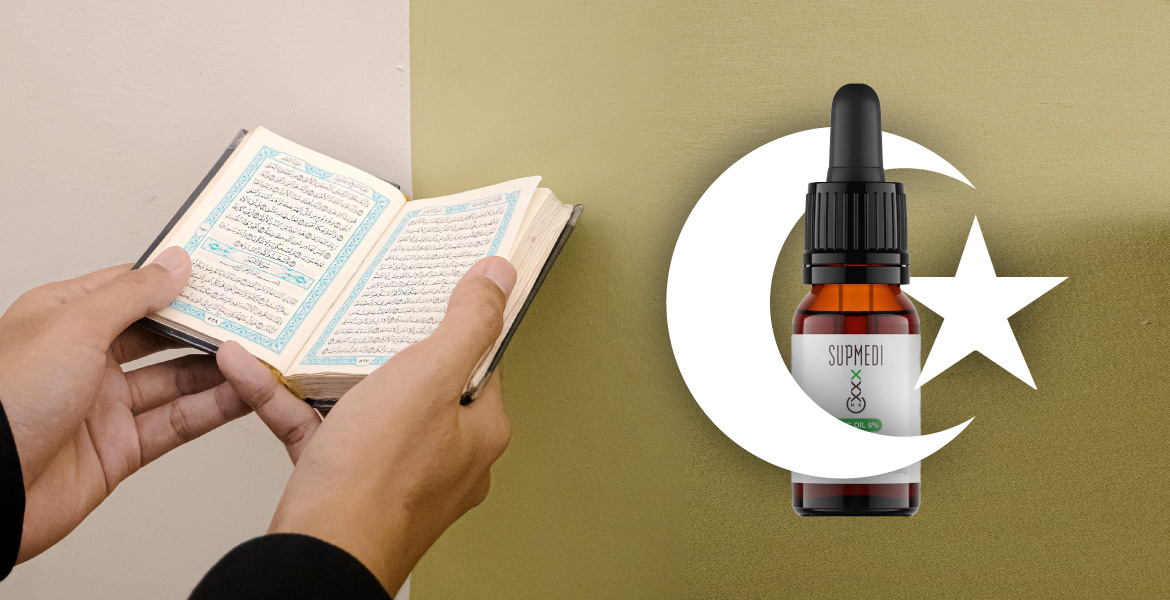 Is CBD Oil halal or haram?
26 October 2022
More and more people discover the possibilities of CBD Oil with sleeping problems, pain, stress, inflammation and much more. Obviously, this includes people from all parts of the population, so also people with an Islamic background. This is why we hear this question more often: "Is CBD Oil halal, or rather haram?" We looked into this matter, so anyone can benefit from all the possibilities that our hemp supplements offer!
Everyone discovers the benefits of CBD
CBD became rapidly popular. Not just in the Netherlands: all around the world men, women and even children are discovering the natural hemp supplement and its positive effects. CBD is being used for a variety of complaints, like:
Stress
Sleeping problems
Inflammation
(Chronic) pain
Better recovery after exercising
Much more.
There are currently a lot of studies into new applications, and CBD is legally available in more and more countries. Even the World Health Organisation has confirmed that CBD supplements are safe to use without risks, also in the longer term.
So it's not surprising that people of all different backgrounds want to give this promising supplement a try themselves. This also includes people with different beliefs: whether you're Hindu, Muslim, Christian, or have another world view, CBD Oil has something to offer to us all.
However, religious people often have to deal with religious precepts that determine whether certain kinds of medicines and supplements are allowed for daily use. That's why we want to answer an important question that many Islamic people in the Netherlands and elsewhere have been asking themselves: is CBD Oil halal, or rather haram?
What is halal and what is haram?
Most people nowadays know the word 'halal', also non-Islamic people. You often see the word on food packages or on restaurant billboards. But what the exact meaning of the word halal is, is often less well known. So, first a short explanation.
The Arabic word 'halal' (حلال) means 'permissible', it's that simple. When a certain product is halal, it means that people who live by Islamic rules can safely eat, drink or consume it in a different way. There are clear guidelines within the global Islamic community, that can be applied anywhere. The religious system of laws and regulations within Islam is called the Sharia. These rules aren't just about food and drinks, but also about which behaviour fits within the regulations.
When a certain ingredient or behaviour isn't halal, we call it 'haram' (Arabic: حَرَام ). Haram means 'forbidden'. The Sharia isn't clear about certain things (like new products for example), but because of the quantity of new products each year, that makes sense.
Fortunately, it ís known if CBD Oil, and the hemp plants the oil is made of, is halal or haram. Interestingly the rules of the Sharia in this area, are largely similar to the applicable Dutch and European laws and regulations.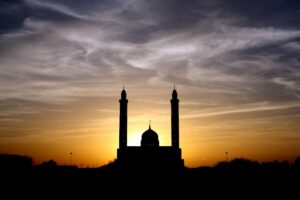 Is CBD Oil Halal?
We can be very brief about this: yes, CBD Oil is halal. At least, the Full Spectrum CBD Oil from SupMedi is, just like all our CBD Supplements by the way.
According to the Dutch and EU regulations, CBD Products can never contain an active, noticeable quantity of THC (tetrahydrocannabinol). The limit is set on 0,3%, a minimal amount which in no way causes to a noticeable effect.
That limit comes in very handy when we want to find out if CBD Oil is halal. The Sharia states that Muslims can't consume intoxicating substances. That's the reason why alcohol is haram, forbidden, in the Islamic belief, just like THC, the psychoactive substance you find in cannabis, 'weed' and 'pot'.
Now, you might think: "wait, hemp is also cannabis right?". You're technically right, but at the same time not all cannabis is hemp. The hemp plant is a special variant of the natural plant species Cannabis Sativa L., which can't contain an effective concentration of THC. In fact: when a hemp plant contains more than 0,3% THC, you can't even call the plant hemp anymore!
SupMedi exclusively uses cultivated industrial fibre hemp that contains less than 0,3% THC. Therefor you'll definitely be sure that our CBD Oil, CBD Tablets, food and candy are 100% halal.
All our supplements get thoroughly tested and analysed in independent laboratories. This is the best guarantee for a pure product and the high and consistent quality that we stand for.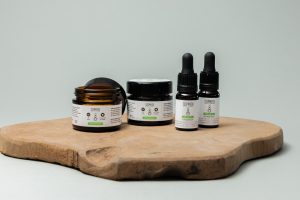 Are all SupMedi's CBD Products halal?
We use the same premium, naturally pure CBD for all our supplements. Besides CBD (cannabidiol), our Full Spectrum CBD Oil also contains other active substances. All these substances can collaborate with the endocannabinoid system in our body. The beauty of this powerful formula is that all these different substances can influence each other and thereby have a stronger effect. This phenomenon is called the entourage effect.
All these different cannabinoids in our Full Spectrum CBD Oil are non-psychoactive and therefore halal. The other ingredients too by the way. Our oil is made with 100% pure and organic olive oil. And because our CBD Oil doesn't contain any animal products, there's nothing in it you could consider haram.
All our other edibles or drinks, like our convenient CBD Tablets, CBD Candy, CBD Coffee, CBD Chocolate and CBD Oats only contain CBD Isolate. This means the product doesn't contain anything more than CBD, and certainly no THC – not even the extremely low maximum amount of 0,3%. So, if you really want to exclude the THC, we advise you to go for one of the abovementioned supplements.
The other ingredients, like the natural fruit powder in the CBD Candy or the added vitamin C in the tablets are also carefully selected, to comply with all laws and regulations, including the criteria for halal products. This means the supplements are all 100% halal and can be safely used by Islamic people.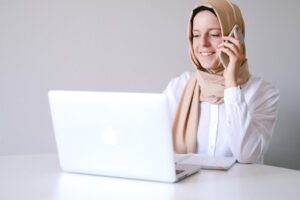 Can Islamic people use CBD Oil?
The answer to this question is loud and clear: yes, you can! As long as you go for a pure and high quality product like SupMedi's CBD Oil, also Islamic people never have to worry. So, check our products in our shop and order the supplement that suits you the best!
Ordering CBD Oil is quick, safe and easy. Place your order before noon and we'll make sure your delivery gets sent the same day, so you can experience what our 100% halal CBD Oil can do for you!