2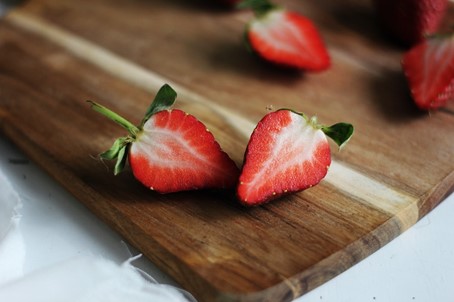 CBD Recipe: CBD Strawberry Ricotta Gazpacho
30 October 2020
If you find yourself short on time for cooking dinner, but you still want to serve a tasty and special dish tonight, you're in luck. Especially if you're looking for some healthy ingredients, too. You'll have this delicious flavour sensation on the table in no time – we'll tell you how. You'll have this exclusive CBD gazpacho good to go in less than half an hour: wholesome and yummy, with all the goodness of cannabidiol inside!
On Today's Menu: CBD Strawberry Ricotta Gazpacho
Anyone who's ever had gazpacho before knows that this dish packs a bit of finesse. Still, it's not hard to make at all. Bluntly speaking, gazpacho is a Spanish recipe for 'cold soup'. Actually, the habit of serving gazpacho chilled is precisely why the strawberries and ricotta really make an impact on the palate. The added CBD oil adds its own unmistakable signature to the whole. That's because SupMedi uses first-rate natural olive oil as an ingredient, which has been a key part of true gazpacho for centuries.
Let's start out by telling what you'll need in terms of cooking utensils and ingredients for this CBD strawberry ricotta gazpacho. We're making this as easy a possible for you!
CBD Strawberry Ricotta Gazpacho: The Ingredients

1 cucumber
1 bell pepper
2 stems of celery
500g of strawberries
2 bottles of Big Tom tomato juice
100g of ricotta cheese
A handful of peeled pistachios
Tabasco, salt, and pepper
CBD Strawberry Ricotta Gazpacho – Required Materials
Cutting board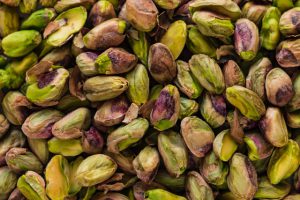 Kitchen knife
Small peeling knife
Blender
Sieve
Preparing The Gazpacho
Now that you have everything you need in front of you, it's time to prepare the gazpacho. At the last step, you'll add the gazpacho to the ricotta cheese on the plate before garnishing the dish. Tackle this as follows:
First, take the cucumber. Give it a good washdown and cut it into pieces of about one inch each. Next, clean the bell pepper in the same way. Chop it into bits similar in size to the cucumber pieces.
Remove the peel from the celery and chop it up. Remove the leaf caps from the strawberries and cut them in half lengthwise. Now, put all the vegetables and strawberries together in a large blender and add the tomato juice.
Mash up the mixture thoroughly, blending for at least thirty seconds. Then, sieve the gazpacho and season the mixture with tabasco, salt, and pepper to taste.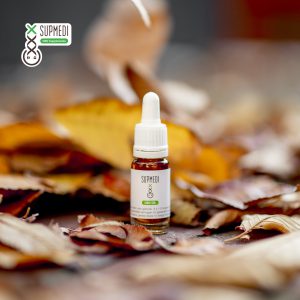 Place 25g of ricotta cheese in the middle of a plate, and pour a quarter of the gazpacho around it. Now, add five drops of CBD Oil to the gazpacho around the ricotta.
As a finishing touch, garnish the dish with finely chopped pistachios by crumbling them over the ricotta.
There you go – you're all done! Enjoy a taste of the Mediterranean with this exclusive CBD Strawberry Ricotta Gazpacho!