2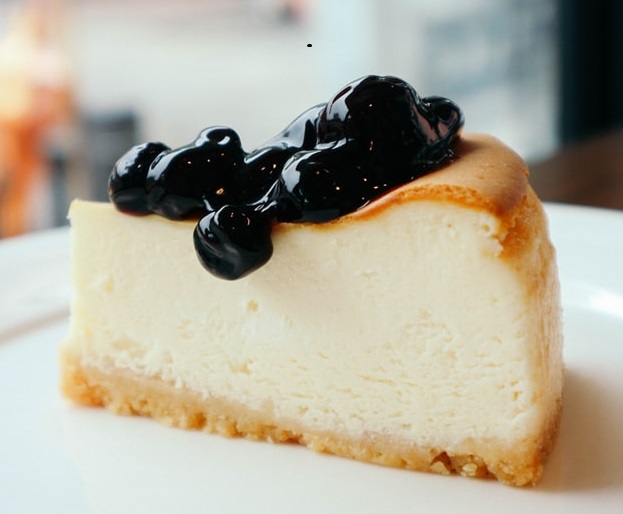 CBD Recipe: A Very Berry CBD Cheesecake
20 November 2020
Whether today's your birthday or not, you're sure to get any party started with this cake. And as the days get shorter in this unusual year, with not much at hand to call for celebration, a CBD cheesecake is the perfect day to add some cheer to your day. Get your partner, your children, or your best friend to help bake it. Or enjoy a bit of a personal zen moment and make it all by yourself. The fresh fruit, cream, and crunchy crust make this cake a real ray of sunshine on any winter day. The CBD oil in the recipe provides a healthy twist with its soothing and analgesic potential.
Time For A CBD Cheesecake
Sure, cake is good in any season, but in winter, it can be a true delight. When the weather gets harsh and cold, there's nothing better than to get cracking in the kitchen and preparing something wonderful. No matter if you're doing it together or all by yourself, baking cakes is a great way to enjoy the moment. As you're busy kneading and mixing, lovely scents start to fill the kitchen as you see something delicious arise in front of you. The joy of baking is the thrill of anticipation; soon, you'll get to enjoy your very own creation…
So is this a difficult bake, you may wonder? Well don't worry; this CBD cheesecake is a genuine piece of cake. Read on to find out just how it's done.
We'll start off with a list of ingredients.
For the pastry shell:
50 drops of CBD Oil;
125 grams of butter
125 grams of sugar;
250 grams of flour;
1 egg;
5 grams of salt
For the filling:
600 grams of plain cream cheese;
300 grams of crème fraîche;
300 grams of sugar;
6 eggs;
1 tbsp. vanilla essence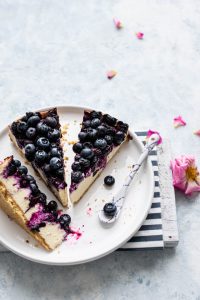 For the garnish:
Blueberries;
Raspberries;
Strawberries
Materials required to bake this cake:
25cm/ 10" baking mould;
Cutting board;
Knife;
Mixing bowl;
Whisk or mixer;
Spatula;
Non-stick paper
Let's Bake: A Very Berry CBD Cheesecake
Preheat the oven to 160°C;
Baking the pastry shell: 160°C;
Baking shell complete with filling: 20 minutes at 125°C; 15 minutes at 140°C
Take a big bowl and add the sugar and butter. Mix these until you get a smooth mixture. Now, add the CBD Oil drops and stir well again. Add the flour and the egg, and knead the whole into a batter. You can use a mixer or a whisk, but of course, using your hands to knead it all will give you that full-on baking experience! When you finish, cover the bowl and place it in the refrigerator for thirty minutes. Now, prepare the baking mould. Line it with non-stick paper (or alternatively, with aluminium foil). If you prefer, you can sprinkle it with some oil to make sure the mould won't stick.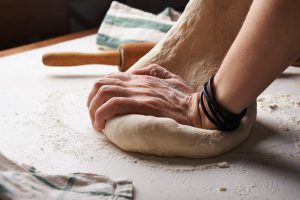 Preheat the over to 160°C. Take the dough from the fridge and roll it out on a flat surface. Place the dough in the empty mould, cutting away any excess bits. Now, place a new sheet of non-stick paper on top of the dough shell. If you want, you can add a layer of beans on top, allowing you to bake the shell without the filling (a technique called blind baking). Place the mould in the over for ten minutes.
Making Creamy Filling
Now, we proceed to the filling of the cake. Put the eggs in a bowl, add the sugar, and whisk until the whole is well-mixed and frothy. Put the cream cheese, crème fraîche and vanilla in another bowl. Carefully pour the egg mixture on top and stir well using a spatula. Stir gently, to make sure the air bubbles stay trapped in the filling.
Meanwhile, have you checked on your dough shell yet? It was supposed to be out of the oven after ten minutes. Do leave the oven on, setting the temperature to 125°C to prepare for the next stage. As soon as you take the shell from the over, remove the top sheet of non-stick paper, along with the beans you may have used, of course. Now, scoop the filling onto the shell and spread it out evenly. Put the cake back in the oven and leave it to bake for 20 minutes at the pre-set 125°C temperature. When that's done, you'll need to bake it at 140°C for another 15 minutes. When finished, take the cake out of the oven and let it cool off for 30 minutes. After that, put the CBD cheesecake in the refrigerator to chill and regain firmness for another 2 hours.
Time To Dig In!
Once you're satisfied your cake is firm enough, the time has come to dig in! This CBD cheesecake will easily get you 10 slices to share out. However, before you get that knife out, don't forget to add the fresh fruit for garnish. Of course, you could use frozen fruit if that's more convenient. If you do, though, be sure to take them out to thaw by the time you put the finished cake in the fridge to stiffen up.
Well, there you are: you've just finished your very own, very berry CBD Cheesecake! That's enough cause for a bit of a celebration, don't you agree? Well, go on then, sit down and enjoy the fruits of all the hard labour! And don't forget: if you feel the urge to help yourself to a second slice, at least the CBD Oil you added can boost your health even further – Bon Àppetit!