2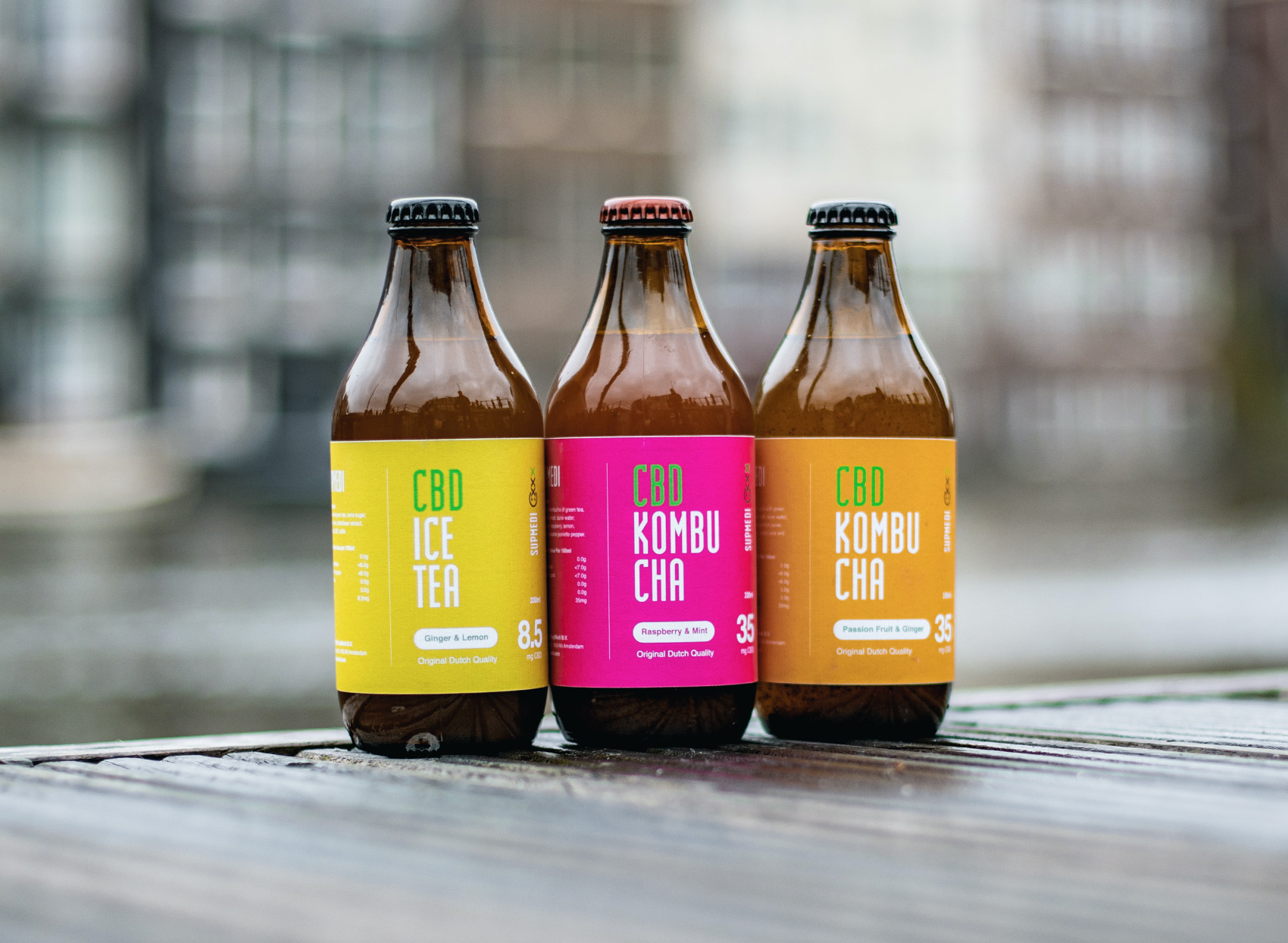 CBD Kombucha Giveaway – Your Free Fresh Start Of 2021
28 January 2021
In 2021, SupMedi sees you off to a fresh, healthy, and tasty start. With whopping 50% discounts and a big CBD Kombucha giveaway, we're making sure you move into the new year fresh and all charged up on positive energy. Now that we've made it through the first few weeks of 2021, you're making good progress. Still, we're helping you keep it up with a personal supply of delicious CBD Kombucha – maybe you'll even get it completely free if you join our Insta Giveaway Special!
Win A Sixpack Of CBD Kombucha Drinks!
To help you make the best start possible, we have our CBD Kombucha and CBD Ice Tea beverages at a solid 50% discount in the webstore right now. Say what? You'd rather have your healthy thirst-quenchers without paying a dime?! Well, then we suggest you join in on our CBD Kombucha Giveaway on the SupMedi Insta to win a full sixpack right away!
CBD Kombucha: A Fresh Take On A Traditional Health Booster
Kombucha is an ancient health booster with Chinese, Japanese, and Russian roots. It is made by beefing up the power of green or black tea by adding special micro-organisms. In the Orient, the purifying, cleansing, and antibiotic properties of kombucha have been known for centuries. Our CBD Kombucha is taking that classic goodness to the next level by adding a few splashes of CBD. That amounts to more than just a wonderfully refreshing thirst-quencher; it's also a tasty booster for a body and mind in natural balance.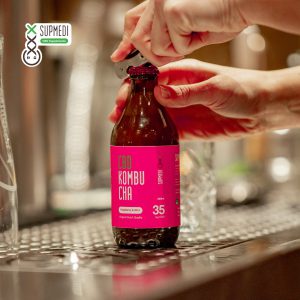 Perfect for after an intense workout; great as a pick-me-up between activities, and a real treat on any hot day. SupMedi CBD Kombucha comes in two surprisingly good flavours: Passionfruit & Ginger and Raspberry & Mint.
Grab Your Sixpack Of CBD Kombucha In The Insta Giveaway!
So, if you can use a little free head start on your way to a healthy 2021, then don't wait to grab your chance. Check our SupMedi Instagram Kombucha Giveaway and join right in!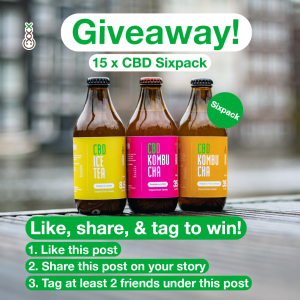 We have 15 full sixpacks waiting for the winners, so if you're quick, you may find them chilling in your fridge before you know it!