3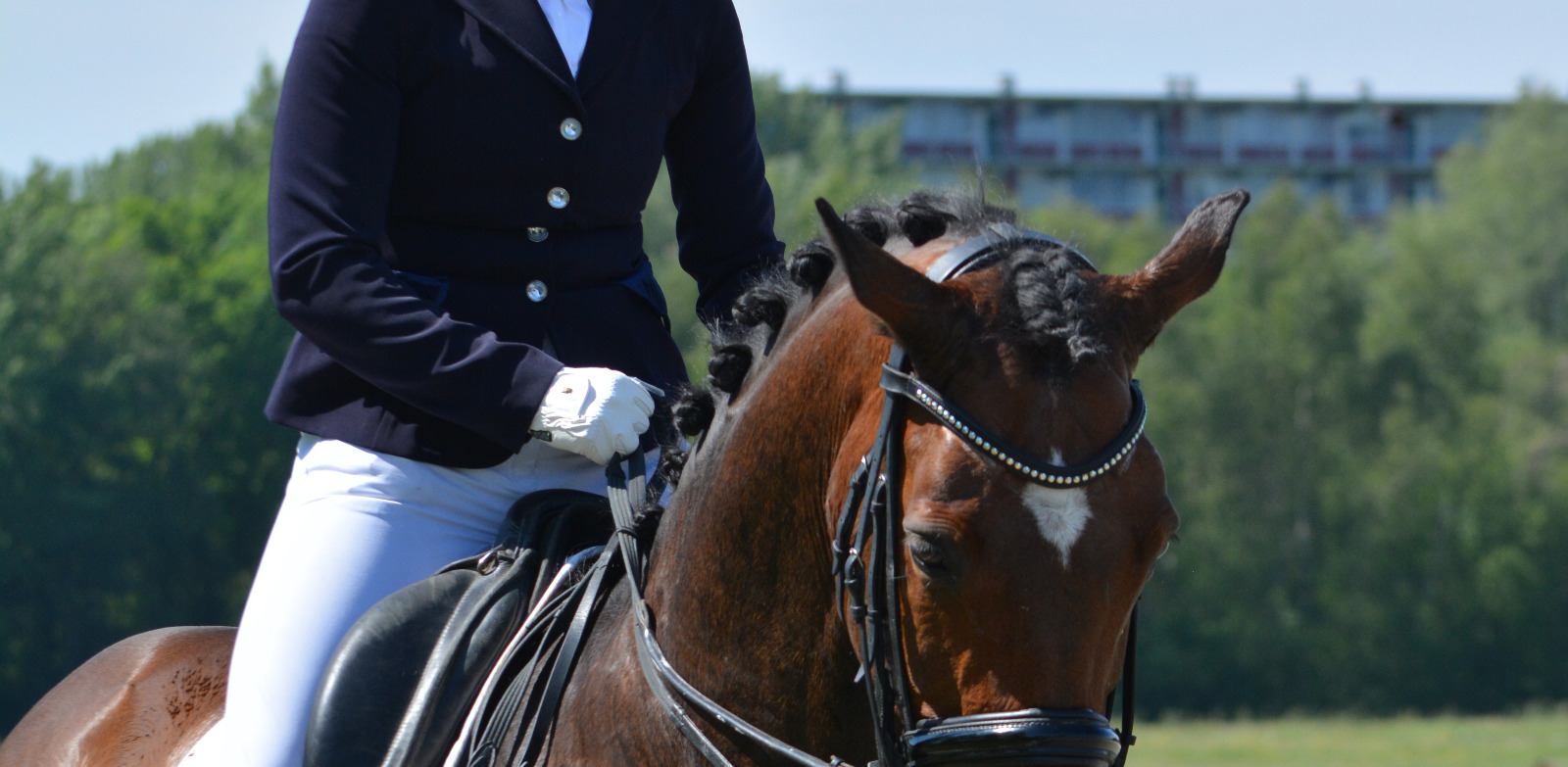 CBD And Horse Riding
31 July 2020
CBD and horse riding: perhaps they're an unexpected combination. Yet equestrian sports are all about finding the right combination. A fantastic horse with a worthless rider will never win many prizes. And vice versa, of course. We tell you how can use CBD to turn horse riding and competition stress into a winning combination!

Finding Optimal Balance By CBD For Horse Riding
The best equestrian results are often achieved when the qualities of horse and rider are perfectly balanced. However, there are many external factors to consider, too. For instance, horse riding at an unfamiliar competition location can provide a completely different experience compared to riding at home on familiar terrain. Personal circumstances of horses as well as riders can also influence perceived stress levels and affect competition results. That is precisely where plant-based CBD Supplements can tip the balance in your favour.
Despite the fact that horses can easily weigh between 500 and 1000 kilos, they are very sensitive animals by nature. More importantly, horses are flight animals. Therefore, horses tend to naturally display flight behaviour patterns as soon as they sense any perceived danger or other sources of stress.
Needless to say, a crowded competition location can be a stressful situation for both the horse and the rider. Needless to say, stress rarely benefits a performance, especially when a rider is already keen on achieving success during the competition. Fortunately, CBD appears very helpful in reducing both stress and tension.
CBD For Horse Riding And Competition Stress Reduction
Extensive research is currently being conducted into the alleged benefits of CBD. One of these possible effects is to prevent and reduce stress and tension. Depending on the extent to which you experience stress on the morning of the match itself or days in advance, you can determine when to start taking CBD.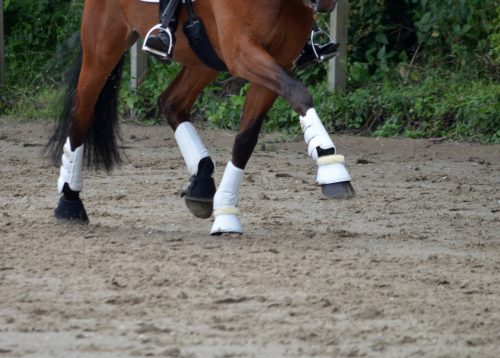 Especially if you experience stress in the days leading up to your equestrian events, starting with low dosages of CBD one week before the race is a smart preparation. Start out with a low dose that is built up over three days. On the match day itself, it's best to conclude your preparations with a dose of 20 to 50mg CBD about two hours in advance.
CBD And Horse Riding: Pain Relief
In addition to a stress-reducing component, researchers are also investigating the analgesic potential of CBD. CBD is primarily used by many users as a pain reliever. For example, do you experience back pain or do you suffer from sensitive joints? Then definitely consider to what extent a CBD tablets or CBD oil can mean something for you, to ride a better test with your horse.
If you want to use CBD as a pain reliever, this is usually done by building up to a high dose and when the pain symptoms have been resolved, then gradually reduce the dose again.
CBD As A Daily Equestrian Supplement
Prevention is of course always better than any cure. That is why many people take CBD to prevent complaints before they arise. It also fits perfectly into a routine of any daily vitamin and mineral supplements you are already taking.
In any case, you do not have to worry that you will be high or stoned while riding your horse, because CBD is not psychoactive. While CBD contains all the natural benefits of the cannabis plant, it does not contain the active ingredient of THC. This means you don't need to worry about equestrian committees, juries, or competition regulations when you use CBD to improve your horsemanship.
That said, CBD can be a potential natural therapy for many problems and ailments. Depending on what you encounter yourself, there are stories from experts who indicate that CBD can have the following effects:
CBD has an analgesic effect;
Cannabidiol helps against inflammation;
CBD can help relieve stress, anxiety, and tensions;
Quality of sleep usually improves;
CBD's innate properties stimulate brain functionality;
CBD improves the energy balance.
Experts And Professionals Using CBD For Horse Riding
Even though several studies are still underway to provide conclusive proof, the horse riding community is already embracing the promising benefits of CBD, incorporating it into their daily routine and training schedules. For an example, watch the video below featuring Esmee van Veen, a professional Dutch dressage rider.
Esmee's positive CBD experience is no exception. Here are some more testimonials by other riders who have used CBD for horse riding:
"I finally completed a test of which I consciously experienced every step, whereas normally, we race through it and simply hope for the best. The result was impressive, I became 3rd at the regional championships! "

"I have severe back pain from a horse riding fall. After 30 minutes, the pain just gets excruciating. Taking 2 CBD tablets per day allows me to extend my practice time. I don't know exactly how it works, but it really helps me .. "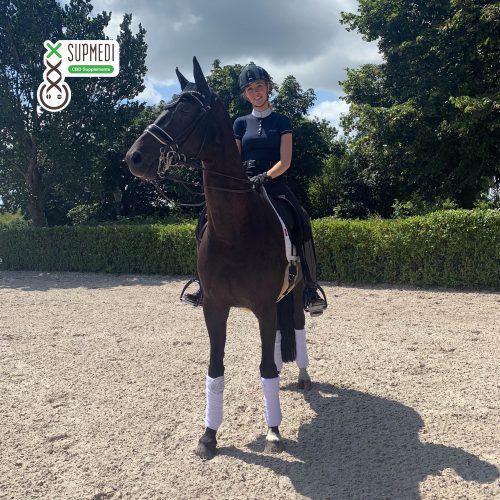 "Things usually start to go wrong as soon as the warmup begins… I grow impatient and stressed out from the start. It tends to make me treat my horse unfairly. Using CBD seems to take away the rough edges, making me super focussed without competition stress affecting either one of us."
Here's An Overview Of Our Various CBD Solutions:
CBD Oil – The trusted favourite of our product range, available in 4% (2mg per drop) and 10% (5mg per drop)
CBD Tablets – Easy to use for handy dosing and rapid effects! Available in 12mg and 24mg 
CBD Kombucha – 35mg per bottle: your healthy and convenient refreshment on your way to the competition!
CBD Gummies – 4mg per gummy; tasty and handy – especially suited for younger riders and easy to carry on the go!
Try CBD now and share your experiences with us!