3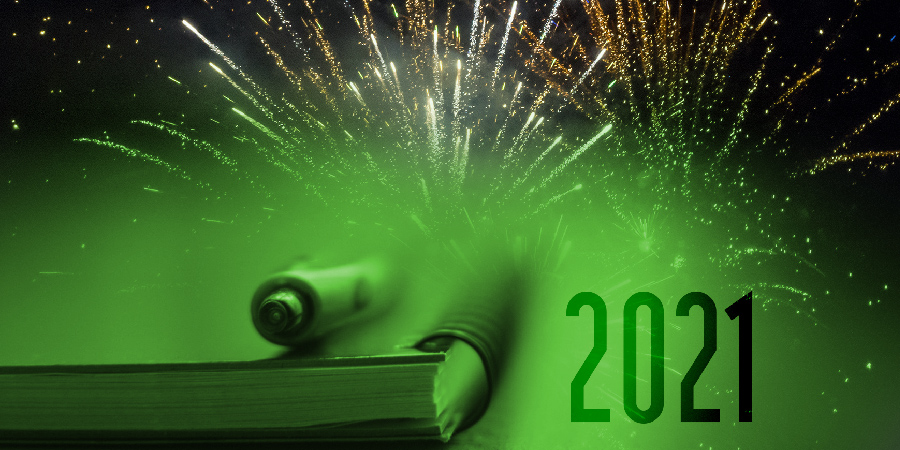 10 Healthy New Year's Resolutions
17 December 2020
New year's resolutions: don't we all have some as the year draws to a close? It's a natural thing. With a whole new year waiting for us, we feel this is the time for making some changes. You want to try something different; you want to improve on last year – and what better moment than now? Well, indeed: why not grab that chance and make your own list of new year's resolutions? With this Top 10, we're helping you along to a great, healthy start of 2021!
New Year's Resolutions With CBD?
New year's resolutions give us hope and a sense of direction. 2020 was the year of corona, taking us in a direction we never wanted to go. The virus robbed us of many opportunities for having fun. More importantly, it robbed many people of their good health. It's been a rough year; there's no shame in admitting that. And yet, that is all the more reason to keep looking ahead and make new plans to make 2021 better. With or without a global pandemic, we all need new year's resolutions to plot our course for success, love, and fulfillment in life. We've taken the liberty of listing a few, and guess what? It turns out that you can easily achieve half the list simply by picking the right CBD products! It just goes to show that you may have done a better job in 2020 than you thought…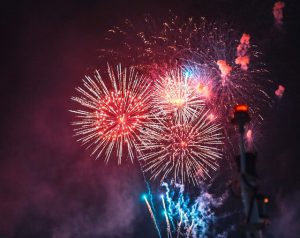 10 New Year's Resolutions To Make 2021 Awesome
1. Reduce Stress
We get plenty of stress to deal with in any regular year, but in 2020, corona only made matters worse. That makes any attempt at stress reduction a good plan for 2021. Try to clear some space in your daily schedule so you can take a stroll in nature, breathe some fresh air and get some time to relax. Of course, CBD Oil and CBD Tablets can be helpful, too: CBD can help you unwind and reduce the need to keep mulling over the affairs of your life.
2. Exercise More
Exercise is essential to stay healthy and fit. Our body needs exercise; it stimulates circulation and keeps our heart and blood vessels in shape. Anyone can find a form of exercise that suits your personal needs: from roller skating to running, and from a brisk walk to a yoga session. As you get moving, give your body the care it needs with CBD. This cannabinoid can help improve your exercise routine and help your muscles recover faster.
3. Eat Healthy
A healthy diet is at least as important as getting enough exercise. It replenishes your energy and provides your body with everything you need to stay healthy. Of course, good food is essential to keep your immunity fighting fit. That's why you ought to go for fresh and pure ingredients whenever you can, and prepare your own meals – even after a long day at work! If you're feeling uninspired, just check our blogs for healthy CBD recipes that suit any taste!
4. Take Time To Have Fun
Are you planning to take fun seriously next year? We suggest you do! After all, the best way to lose stress is to do fun things instead! And even if you feel restricted by corona measures or other obstacles, there's always some fun to be had if you try. Light those candles and cook a romantic dinner for your true love for example, or grab a board game from the cupboard. Feeling adventurous? Why not try an outdoor treasure hunt: go geocaching!
5. Take Good Care Of Yourself
Do you take time to give yourself the personal care you need? It's about much more than just healthy food: proper skincare is vital, too. Your skin is your largest organ. If you're dealing with dry spots, blemishes, or itchy skin, CBD Cream or CBD Salve are definitely worth a try! They will make your skin feel soft and supple to the touch – that's how taking good care of yourself is supposed to feel!
6. Sleep Well Every Night
A good night's sleep is the foundation for a day full of energy. However, falling asleep can be hard if everyday concerns are keeping you awake. You could also have difficulty sleeping tight because you wake up in the middle of the night. In either case, CBD supplements can help improve your sleep.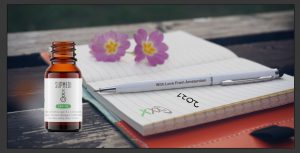 7. Learn Something New
Learning new skills is not only fun to do; it can add new dimensions to your life. If you don't have that many hobbies to choose from, than this is a great time to try finding yourself a new one. You can choose between relaxed outdoor hobbies like fishing or wild alternatives like freerunning, for example, according to your preferences. There's plenty of indoor options, too, such as knitting, playing the trumpet, learning Chinese, or sculpting. Get ready to expand your horizons in 2021…
8. Do More With Friends & Family
Great things happen wherever people meet. Having a friendly chat or going out together fosters a sense of connectedness. That's why it's a great idea to try and meet your friends and relatives more often next year. In fact, go get that empty calendar and make some appointments right now!
9. Lose Weight
Losing weight is an often-heard new year's resolution; perhaps the most common one. The challenges of this past corona year made gaining a few pounds even easier than before, so the start of 2021 is the prefect moment to try and lose some of that excess weight. Maybe CBD can help you achieve your weight target. It can decrease appetite and may even help break unhealthy eating habits!
10. Outsmart Your Smartphone
We all love our smartphones, but unfortunately, they have their downsides, too. We tend to spend hours every day staring at brightly lit displays, even though we could have spent those precious hours on other important things. Need examples? Just check all the other items in this Top 10 and judge for yourself… That's why we suggest including this in your new year's resolutions: next year, let's try to outsmart out smartphone!
But whatever you do in 2021, SupMedi wihes you a year full of joy, balance, and natural health!